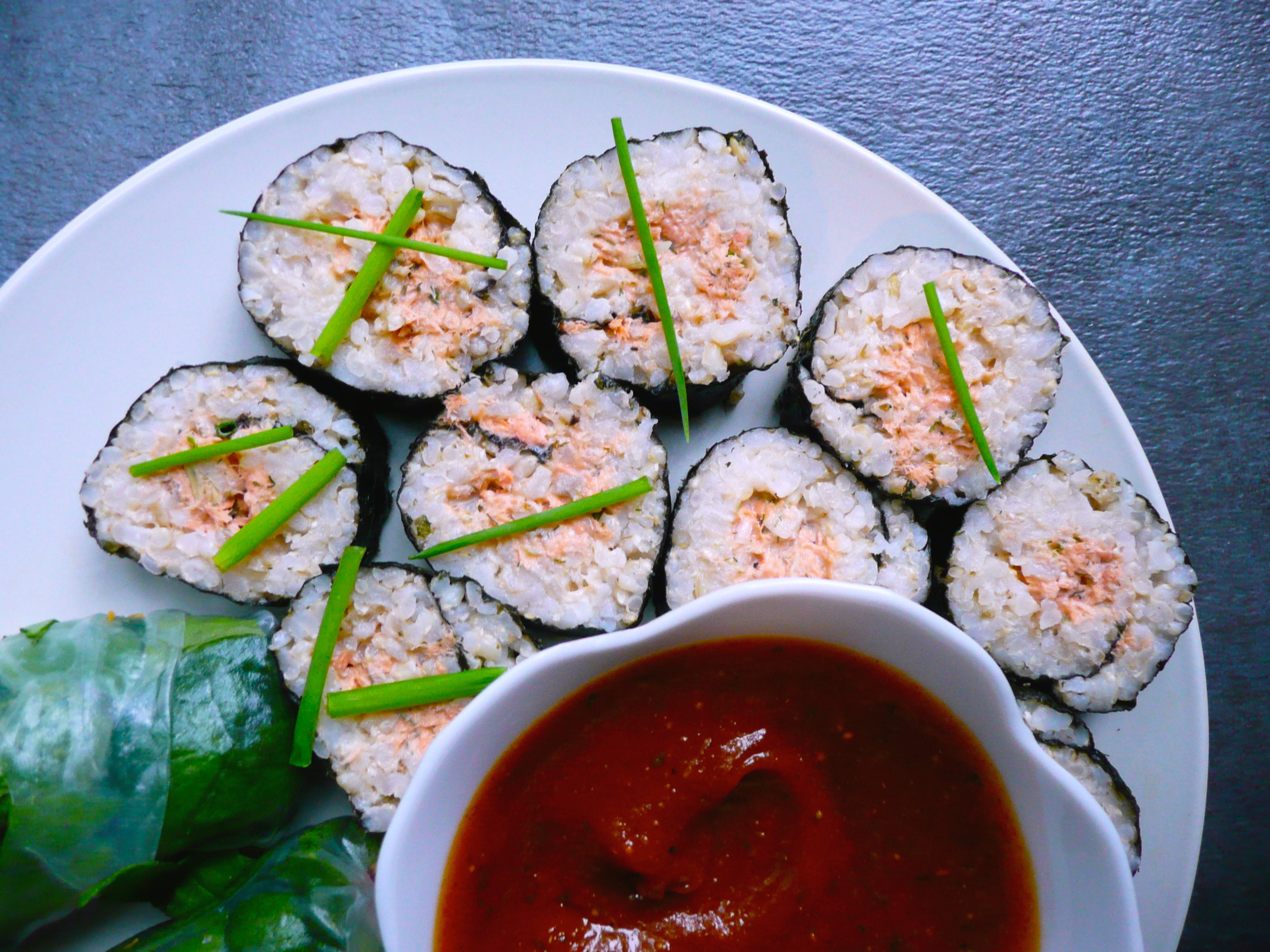 I love tuna salad, and this is a slightly fancier version but is still super simple to make. It's perfect for a quick dinner, or an easy snack and you can use up your leftover brown rice or salmon to make this tasty dish.
Salmon Salad Sushi

Makes 8 pieces (2 snack size servings, or 1 serving for a hungry person)
Ingredients
1/3 cup cooked flaked salmon (canned salmon is fine too)
2 ½ tbsp. mayo (I used an avocado oil mayo)
1/8 tsp dijon mustard
2 ½ tsp finely chopped green onion
3 tsp lemon juice
tiny pinch of pepper
¼ tsp dried parsley
1/8 tsp granulated garlic
¼ tsp sea salt
1 ½ cups warm cooked brown rice (I just steam it for a few minutes in the rice cooker to warm it up if it was in the fridge)
1 sheet of nori
Instructions
1. Stir together the salmon with everything but the rice and nori.
2. Lay the nori sheet on a plastic wrap covered bamboo mat.
Wet your fingers, and spread the warm rice on the nori into a thin layer leaving about a ¾ inch of nori uncovered at the top of the sheet.
3. Spoon the salmon salad into a line at the bottom of the rice covered nori. Roll firmly into a sushi roll, and set in the fridge for 10 – 15 minutes to firm up. Cut into 8 slices and serve.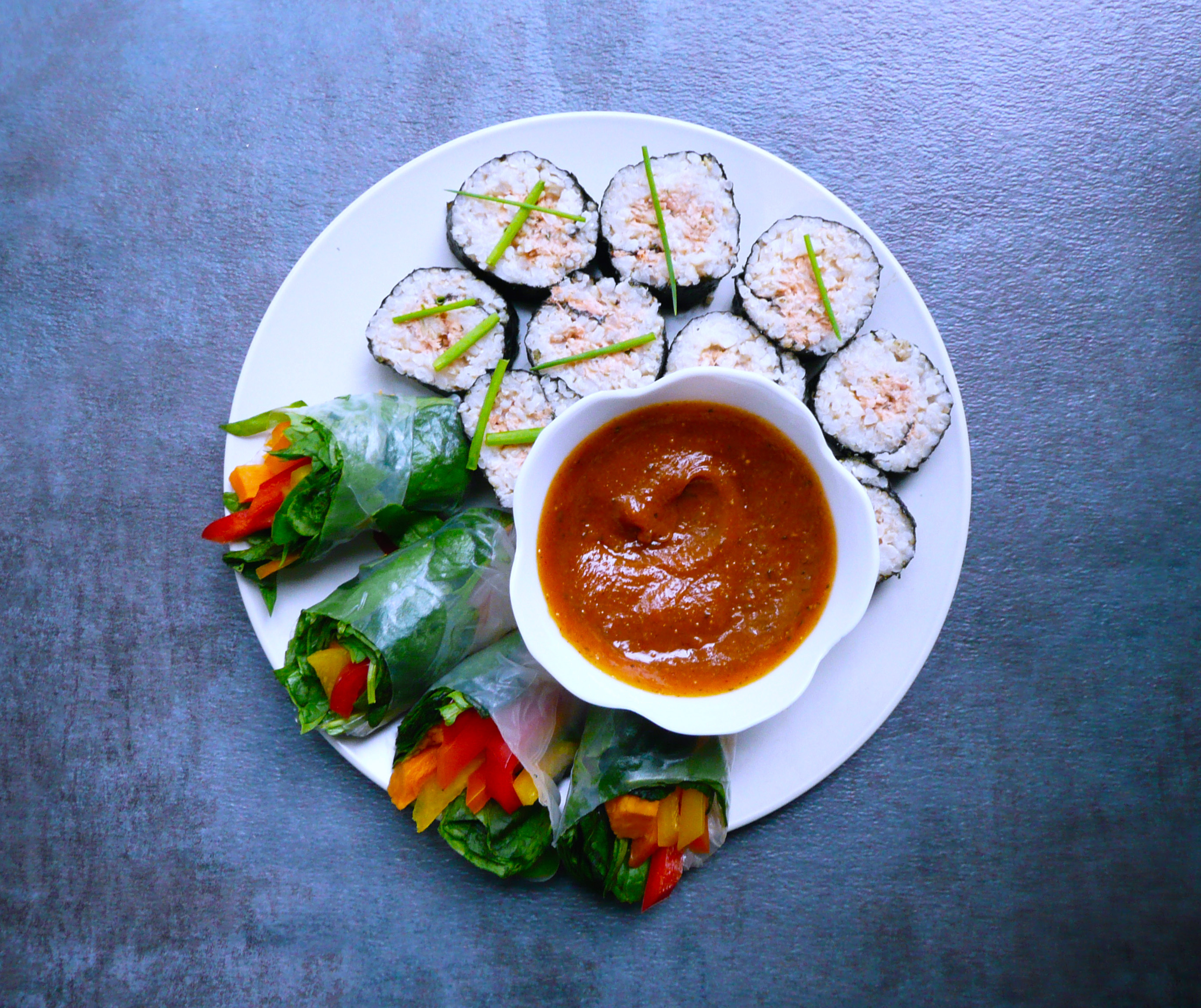 Salmon Salad Sushi and Vegan Thai Peanut Sauce with Veggie Spring Rolls
The snack plate of dreams…