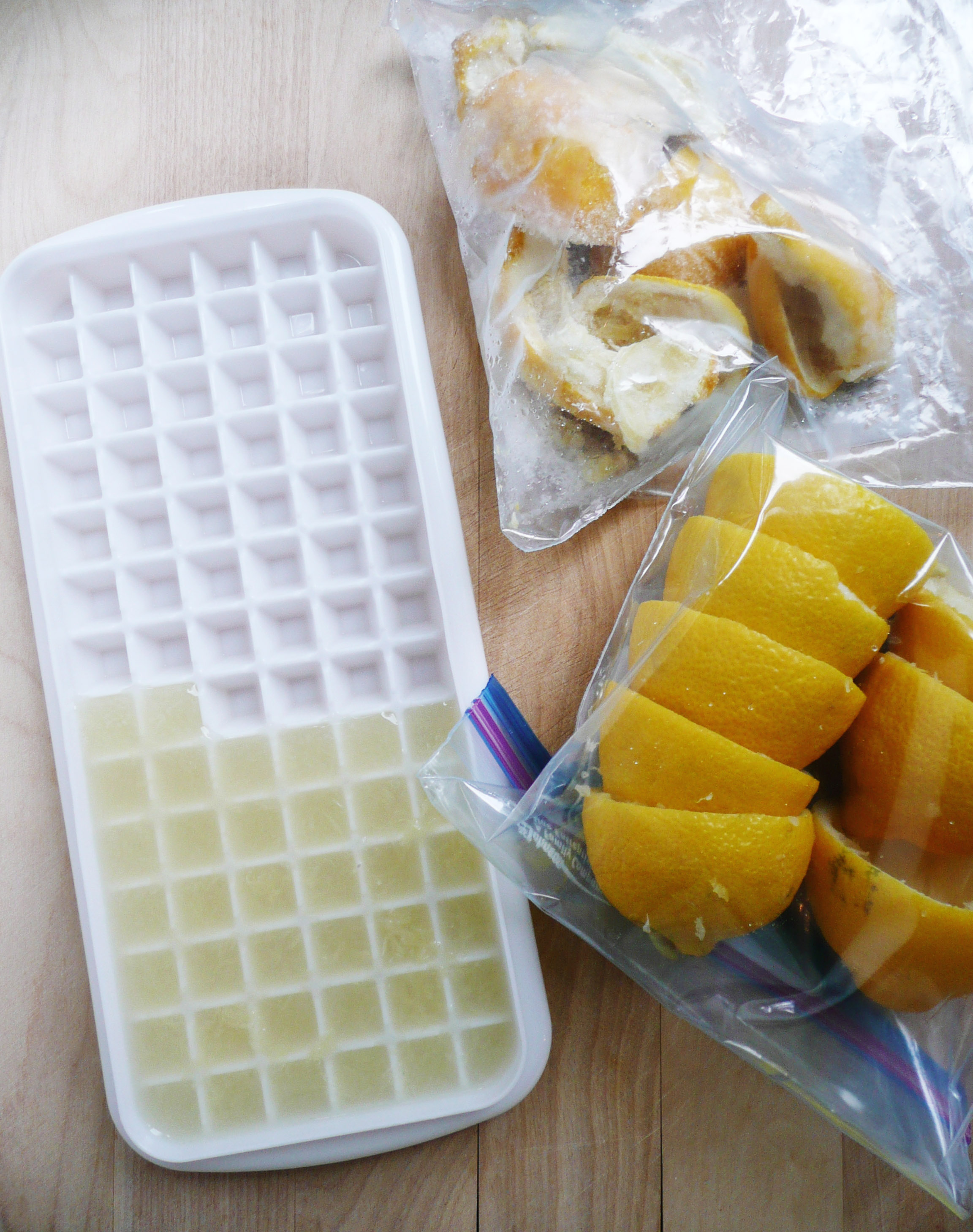 Lemons tend to be expensive. A single organic lemon can cost in the neighborhood of $1.30 – $1.70 depending on the store, so it's usually a cheaper option to buy the 2 lb bag of organic lemons for about $5 instead.
This means that I usually end up with a bag of lemons when I only needed 1 or 2 of them.
If you're ever in this pinch and trying to figure out what to do with the rest of your lemons before they go bad, then freezing them is a really good option.
I wash the lemons, then juice them and pour the lemon juice into an ice cube tray. Once frozen, pop the lemon juice cubes into a zip top bag and stash them in your freezer until you're ready to use them. The lemon juice cubes melt quickly and are a great way to always have lemon juice always on hand. I used an ice cube tray from daiso, which just happens to make smaller ice cubes, but a normal ice cube tray will work just as well.
I add the lemon juice cubes to tea, or to chicken soup with brown rice and quinoa, or quinoa tabbouleh.
You can freeze the lemon rinds as well in a separate zip top bag, and grate them from frozen on a microplane to add lemon zest to your dishes.
When I have a cold, I'll toss a few of the frozen lemon rinds into a pot and boil them with some water, ginger, turmeric, black pepper, a tablespoon of coconut oil, and honey for a soothing tea.
However you use your frozen lemons, I hope that this trick brings you many happy lemony dishes!