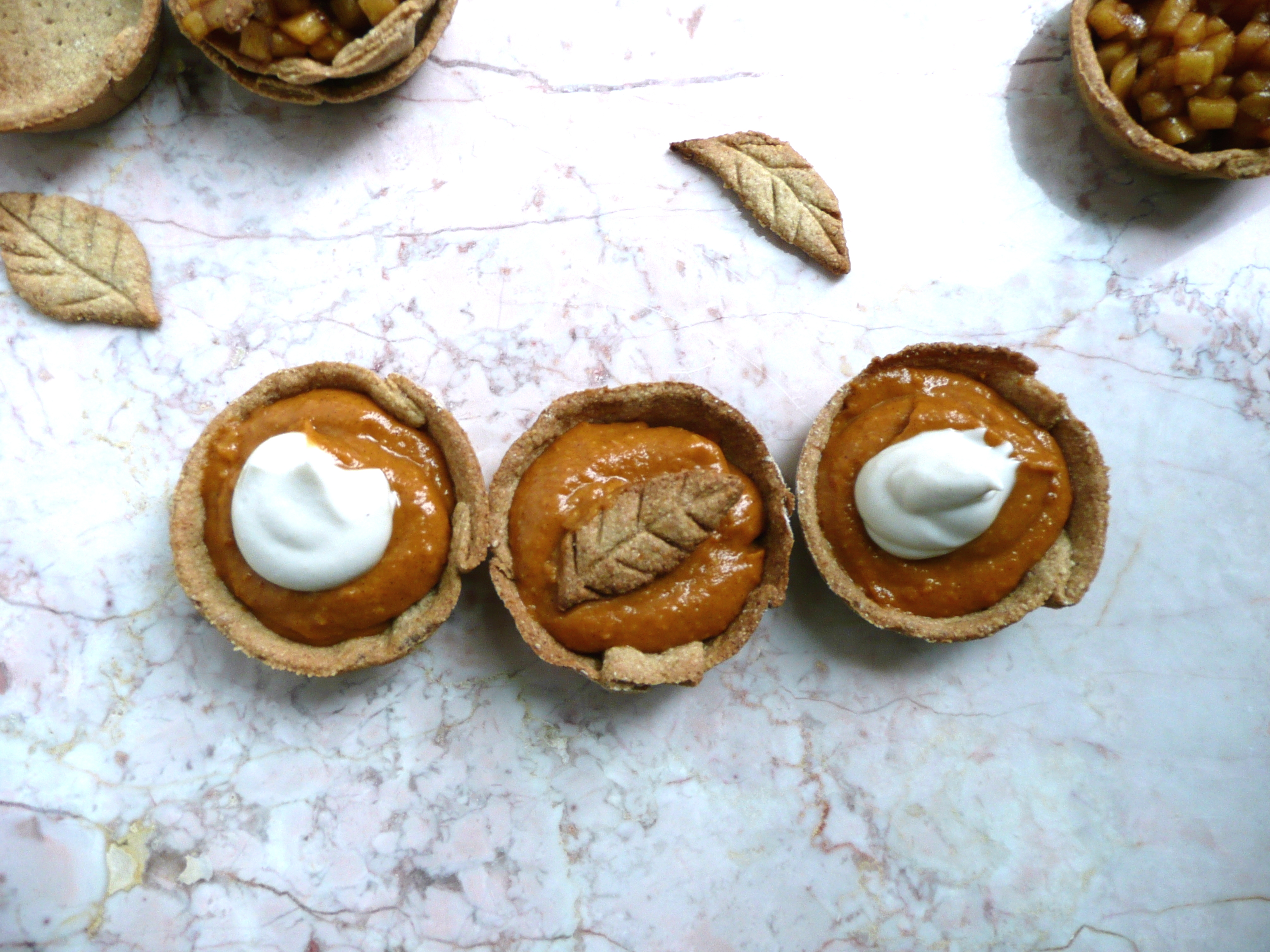 No Thanksgiving would complete without pumpkin pie!
When I was a kid, it was my job every year to make the classic pumpkin pie recipe from our well-loved Betty Crocker Cookbook. I made that same recipe all the way through high school and college, and missed it terribly when I found out that I couldn't eat it anymore.
This is a quicker version, and is gluten, dairy and egg free. It's rich, and perfectly spiced. You can top it with some cashew whipped cream for that classic pumpkin pie look and taste.
Also, another plus to this recipe is that you can secretly pretend that you're at Hogwarts when you eat them.
You can make the filling ahead of time, and keep it in the fridge until you want to serve it.
The only to keep in mind is that you have to make the cashew whipped cream before you make this recipe because the few tablespoons of cashew cream give the pumpkin filling a lot of richness.
I'll put the measurements for 12 tarts in case you'd like to double the recipe.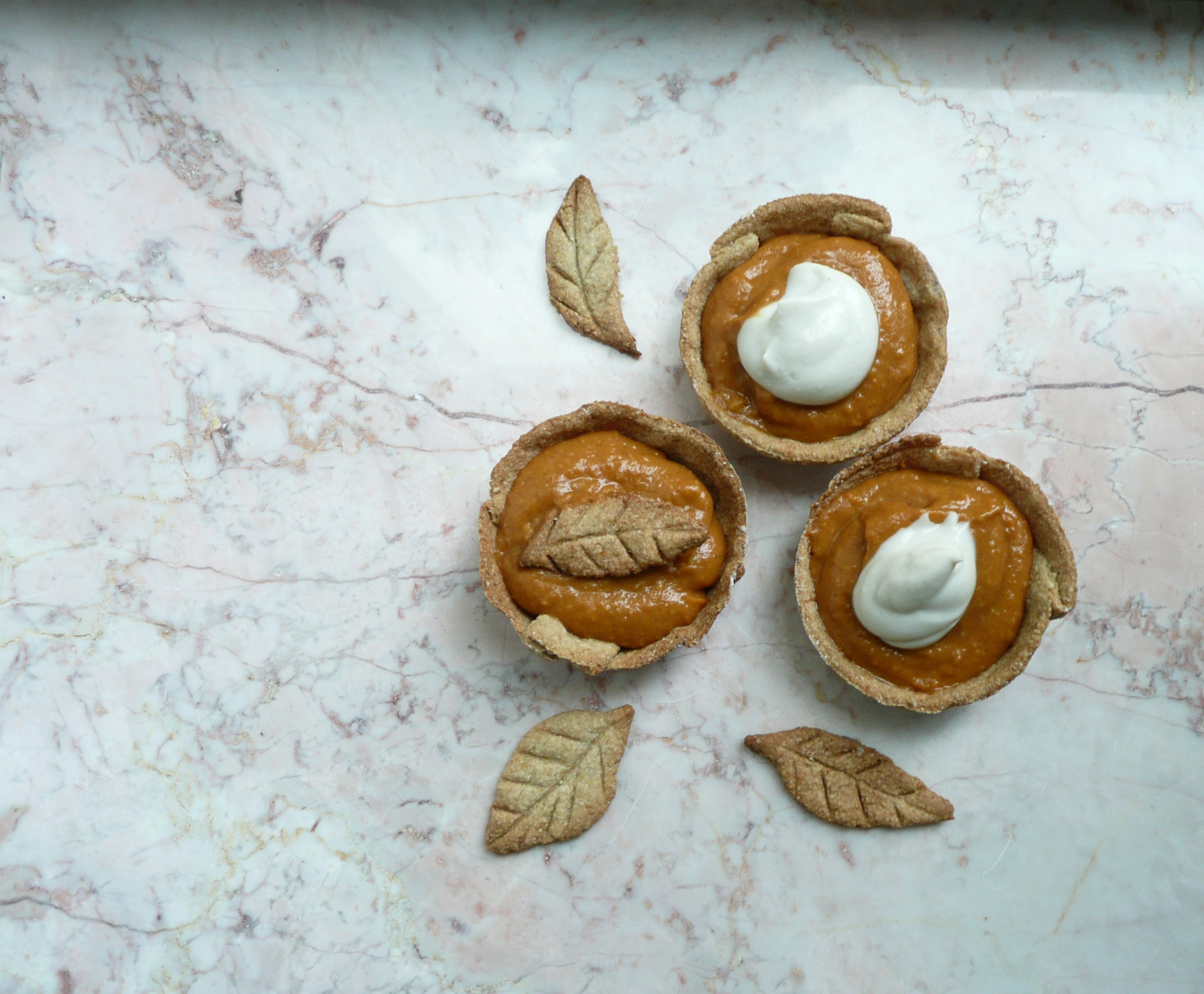 Pumpkin Tarts
Makes 6 tarts
Ingredients
½ cup + 1 tbsp. + 1 tsp. pumpkin puree, or roasted sweet potato puree
3 tbsp. + 1 ½ tsp. maple syrup
2 tbsp. avocado oil or any neutral flavored oil
¾ level tsp cinnamon
¼ + 1/8 level tsp ground ginger
tiny pinch of cloves
pinch of salt
¼ tsp vanilla extract
1 tbsp. water
3 tbsp. cashew whipped cream

Instructions
1. Stir all the ingredients together. Top each tart shell with 2 tbsp. of the pumpkin pie filling, and a dollop of the cashew whipped cream. Serve.
For 12 tarts
Ingredients
1 cup + 2 tbsp. + 2 tsp. pumpkin puree, or roasted sweet potato puree
7 maple syrup
4 tbsp. avocado oil or any neutral flavored oil
1 ½ level tsp cinnamon
¾ level tsp ground ginger
pinch of cloves
2 pinches of salt
½ tsp vanilla extract
2 tbsp. water
6 tbsp. cashew whipped cream