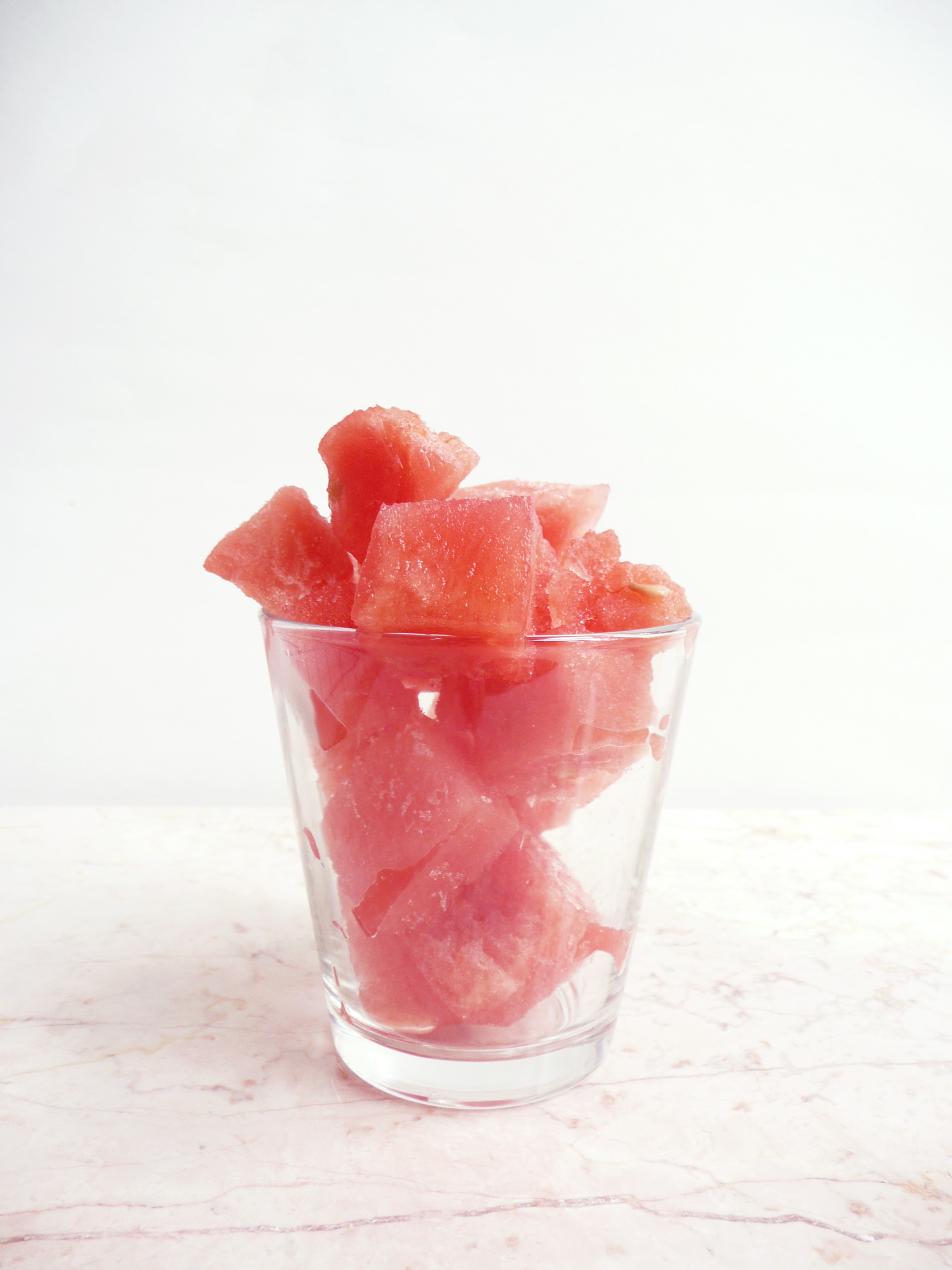 If you're living through a heat wave at the moment what you probably want most in the world is something sweet, cold, and refreshing to eat.
Here is the simplest of desserts to keep on hand for a hot day. These little cubes of frozen watermelon are delicious and perfect for popping into your mouth (straight from the freezer) to cool you down.
Refined sugar free, dairy free, paleo, and all that jazz… but what's really important is that they taste so good!
Iced Watermelon Cubes
Makes lots and lots of servings
Ingredients
1 sweet seedless watermelon (pick the sweetest one you can find)
That's it! 😀
Instructions
1. Cut the watermelon into 3/4 inch cubes (this is a perfect size as they can be eaten straight from the freezer and they thaw quickly too).
2. Freeze the cubes flat in ziptop bags.
To serve, scoop about 1 – 1.5 cups (or however much you want) of the frozen watermelon cubes into a bowl and eat with a spoon.
Ta-Da! I hope that these little cubes of watermelon joy make your summer days a little more awesome. 🙂