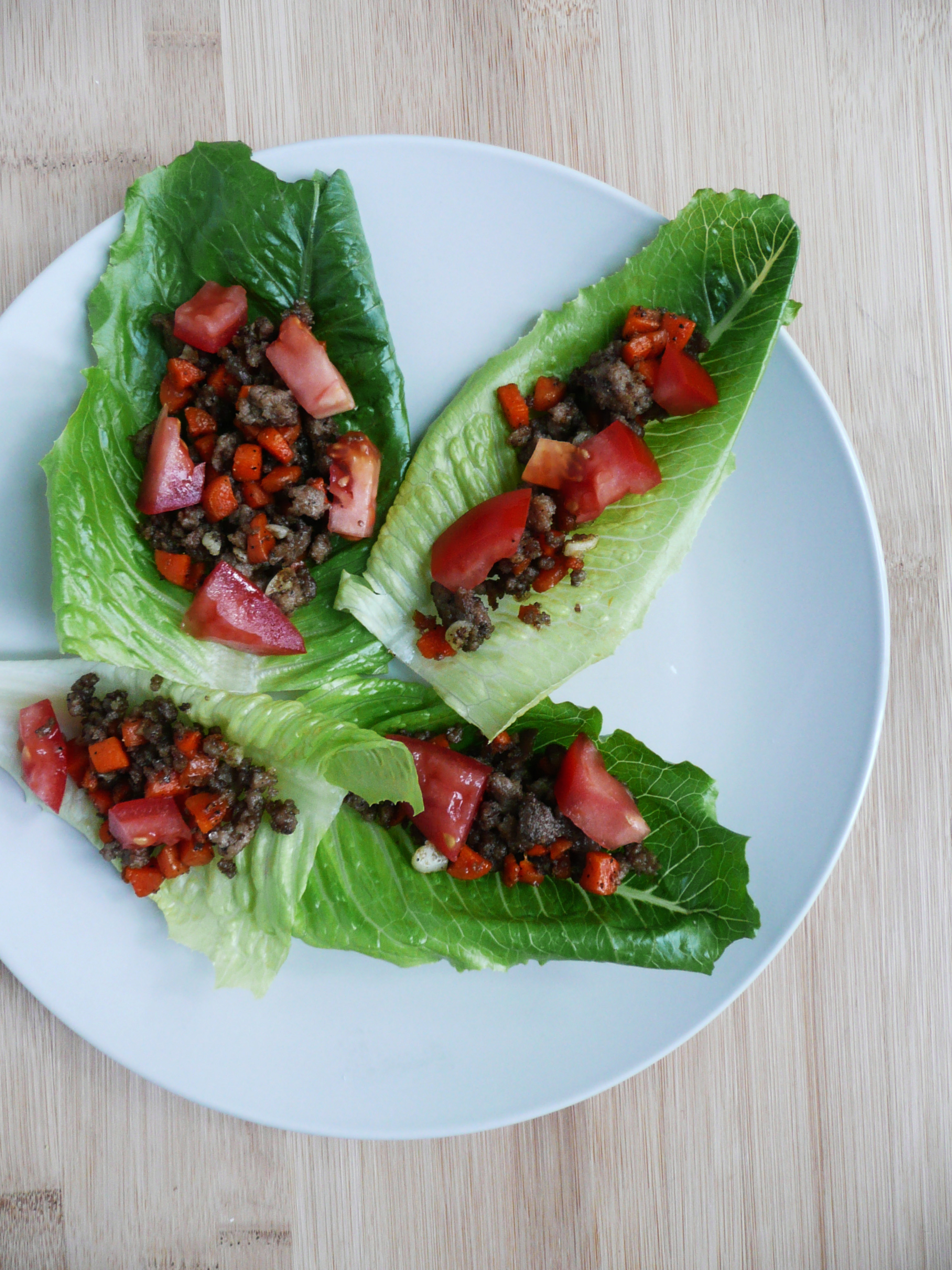 These easy cumin lettuce cups are super delicious and budget friendly.
I used lamb and garlic that I had frozen previously. Adding those ingredients to a few spices, a carrot, along with some diced tomato and romaine leaves makes for a quick and healthy meal, perfect for a busy weeknight dinner.
Easy Weeknight Cumin Lettuce Cups
Makes 1 serving
Ingredients
1 tbsp olive oil
3-4 cloves of garlic, finely chopped (I used frozen garlic that I had, but fresh works great too)
1/2 cup cooked ground lamb *
1/3 cup finely diced carrot (about 1 small carrot)
4 tbsp water
1/2 tsp granulated onion
1/4 tsp ground cumin
pinch of salt and pepper (add more to taste)
romaine lettuce leaves and diced tomato (for serving)
Notes – * The lamb that I used was frozen solid in a 1/2 cup portion. I added that to the pan without defrosting it (it defrosted in the pan while the other ingredients were cooking).
If you use cooked lamb that is defrosted, you may have to adjust your cooking time slightly (and probably add a little more water so that the carrots have a little more time to cook through).
Instructions
1. Add the lamb, spices, olive oil, garlic, carrots and water to a medium sauce pan and cook the mixture over medium heat for about 7 minutes until the water has cooked off.
2. Turn the heat to medium high and sauté the mixture for another 3 minutes or so until the meat has browned and the carrots can be pierced with a fork without resistance.
3. Allow the mixture to cool for a few minutes, add more salt and pepper to taste and serve on romaine lettuce leaves and top with diced tomato.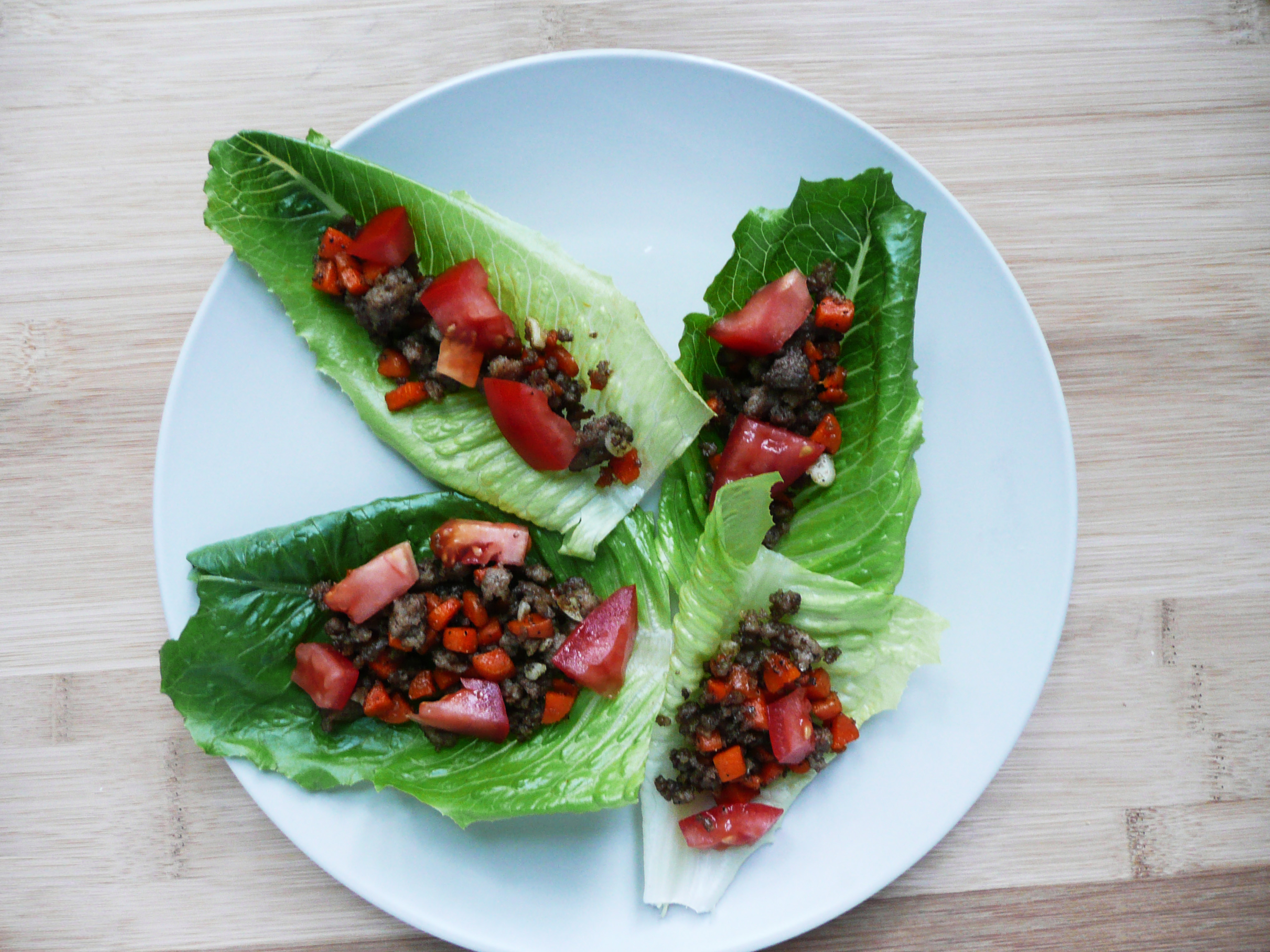 Happy Eating!