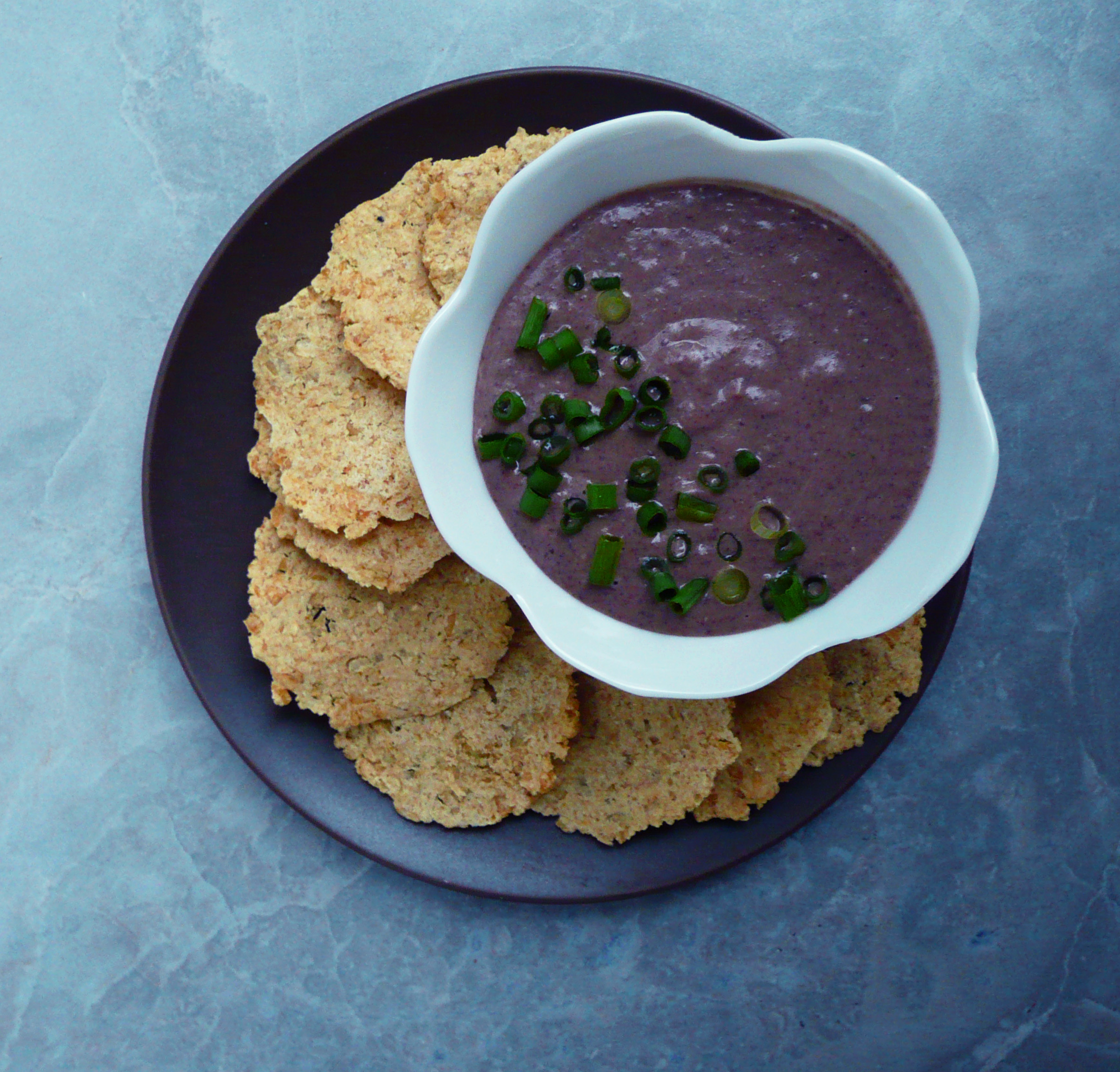 I love hummus, and this dip originally started out as a black bean hummus, but I kept adding more lemon juice and more green onions until it became something slightly different, something even better.
It's thinner than store bought hummus, but still wonderfully creamy and has an incredibly bright happy flavor from the lemon juice, which works well with the flavors of the garlic and green onion (which sort of prance around in the background and bring even more joy to the party).
It's better if you make it a day ahead, that way the lemon juice will mellow out the sharp flavor of the garlic and the dip will be extra delicious.
I hope that you give this dip a try!
Creamy Lemon Garlic Black Bean Dip
Makes about 2 -3 servings
Ingredients
7 tbsp + ½ tsp fresh lemon juice
3 cloves fresh garlic
1 can black beans, drained
4 tbsp. + 1 tsp olive oil
4 tbsp finely chopped green onion
1/2 tsp sea salt
1/8 tsp black pepper
Instructions
Add all ingredients to a food processor and blend until smooth.
If you like things more lemony you can add another 1 tbsp of lemon juice, or more to taste.
Transfer the mixture into a bowl, cover with a lid or plastic wrap and refrigerate overnight.
Serve with tortilla chips or cut veggies, and if you'd like you can sprinkle over some finely chopped green onion for color and extra crunch.