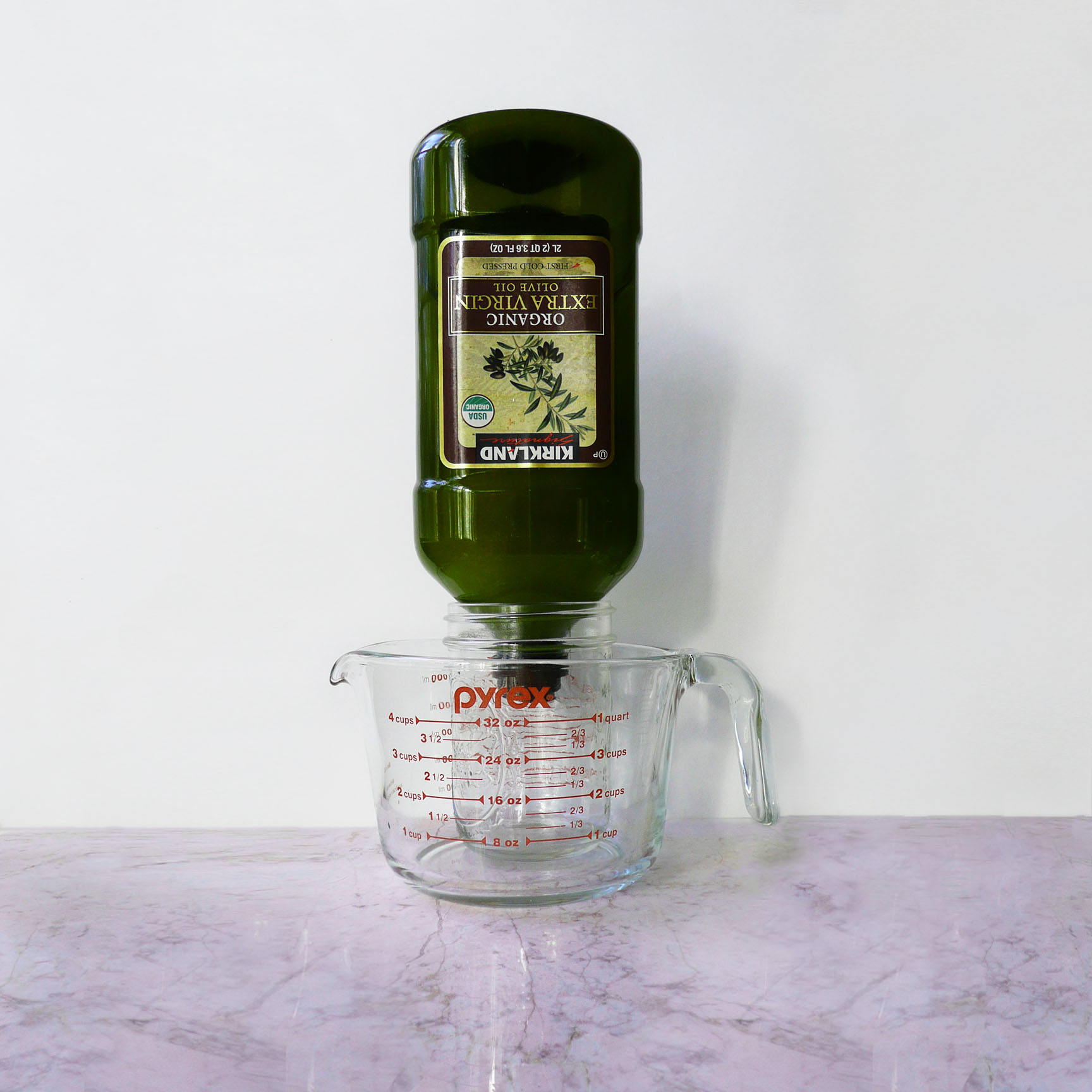 One ingredient that I use almost everyday is olive oil.
I use it in salad dressings for it's peppery bite, drizzle it over soups and pasta sauces to give them richness, and add it to hummus for a smooth and silky texture.
Inevitably, at some point, the bottle runs empty save for a few teaspoons of that beautiful green oil that you can never seem to shake out of the bottle.
If you too can't stand the thought of letting any food go to waste, this is my solution for getting every last drop of precious oil from the bottle.
Take a wide mouth mason jar and put it inside of a 1 quart measuring cup. Then turn the bottle of oil upside down and place the mouth of the bottle inside of the mason jar. Leave this to sit in an area where it won't be disturbed for a day or two and all of the oil that's left over in the bottle should drain into the mason jar.
(Putting the mason jar inside of the big measuring cup makes the bottle of oil and mason jar less likely to tip over.)
Use this reclaimed oil within a day or two, as it has been exposed to air and light and won't keep for too long before oxidizing.
Thanks for reading!
Happy Cooking!