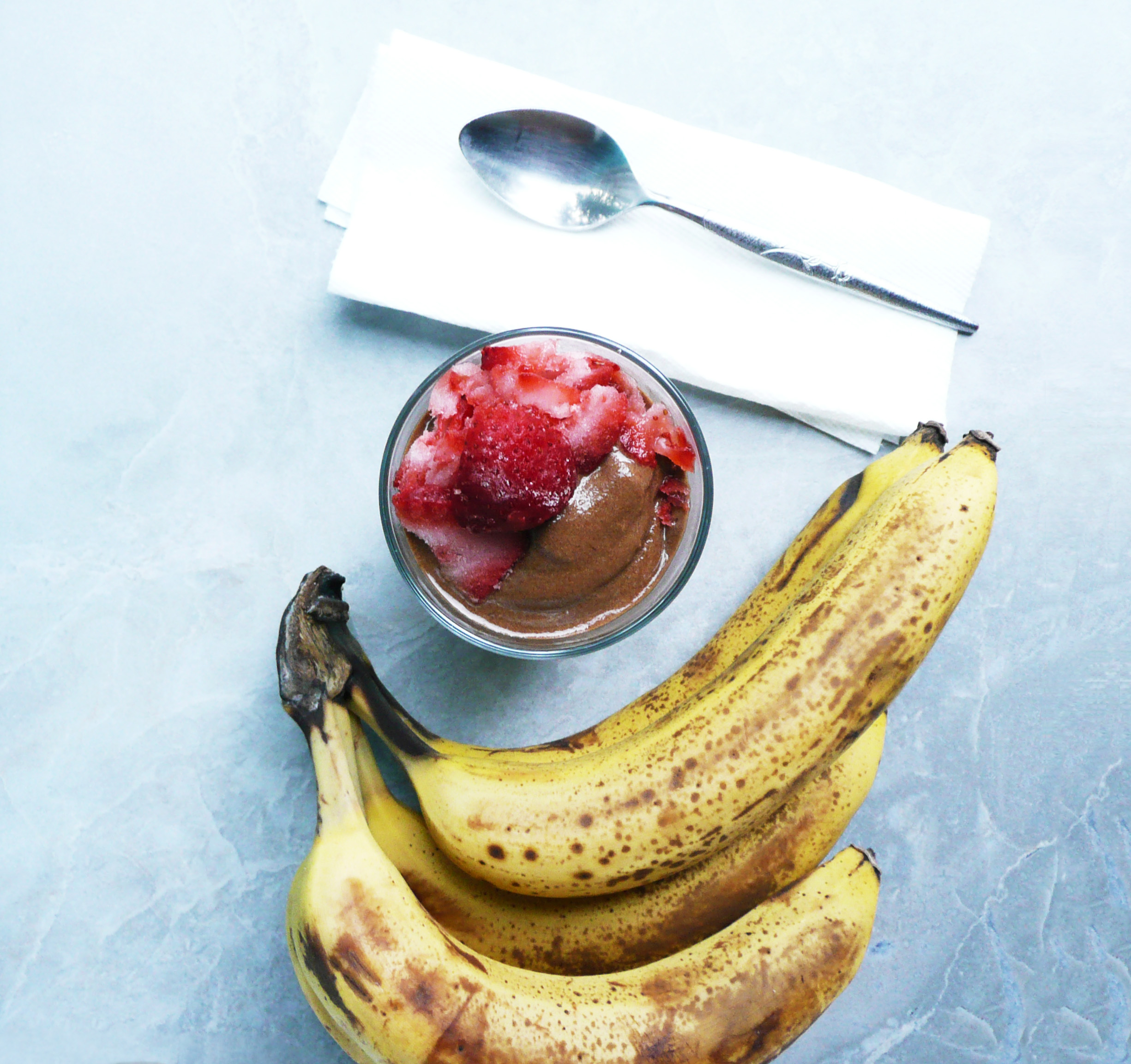 When I think of chocolate desserts, I want something really decadent and rich, with a deep chocolatey flavor.
This Chocolate Banana Soft Serve Ice Cream definitely fits the bill. It's super easy to make, and takes almost no time or effort. It's so creamy and delicious, and it's pretty incredible that blended up frozen bananas can turn into such an amazing treat!
When I was working on this recipe, I thought about the rich and creamy chocolate ice cream that would occasionally eat before I went dairy and refined sugar free.
I really tried to get a similar flavor with this recipe, so it does have more cocoa powder and vanilla extract than you would expect it to have, which gives the banana ice cream a similar flavor to the store bought chocolate ice creams of my younger days.
Banana ice cream also cuts down on food waste because it's the perfect thing to make when you have overripe bananas that you don't know what to do with. No need to throw them away! Just peel them, and freeze them, and you can have ice cream whenever you want. How cool is that?
You can also adjust the flavor of the ice cream to your liking really easily. If you want it a little sweeter (or if your bananas could have used a little more ripening before you froze them) you can add a little more maple syrup, or more cocoa if you want a deeper chocolate flavor.
However you make it, I hope that this ice cream brings a little more joy to your day.

Chocolate Banana Soft Serve Ice Cream
Makes 1 serving (about 3/4 cup)
Ingredients
1 thawed frozen banana
3 1/2 tbsp unsweetened cocoa powder *
2 1/2 tbsp + 1 tsp maple syrup
2 tbsp + 2 tsp water
1 tsp vanilla extract
tiny tiny pinch of salt
*I didn't use a heaped tbsp, just sort of slightly higher than a level tbsp. The cocoa powder that I used was the Ghirardelli unsweetened cocoa powder.
Instructions
1. Cut the thawed banana into half inch slices with a paring knife. If the banana is too hard to cut, then let it thaw for another 5 minutes or so before trying to cut it again.
2. Add all the ingredients into a food processor and process until smooth, scraping down the sides of the bowl occasionally.
If you want a firmer texture, you can spoon the mixture into a bowl and put it into a freezer for another 15-20 minutes.
For garnish, I just used a paring knife to shave pieces off a slightly thawed frozen strawberry. It gives it a nice color and a bit of little flair, and the strawberry flavor goes well with the banana and chocolate flavors of the ice cream.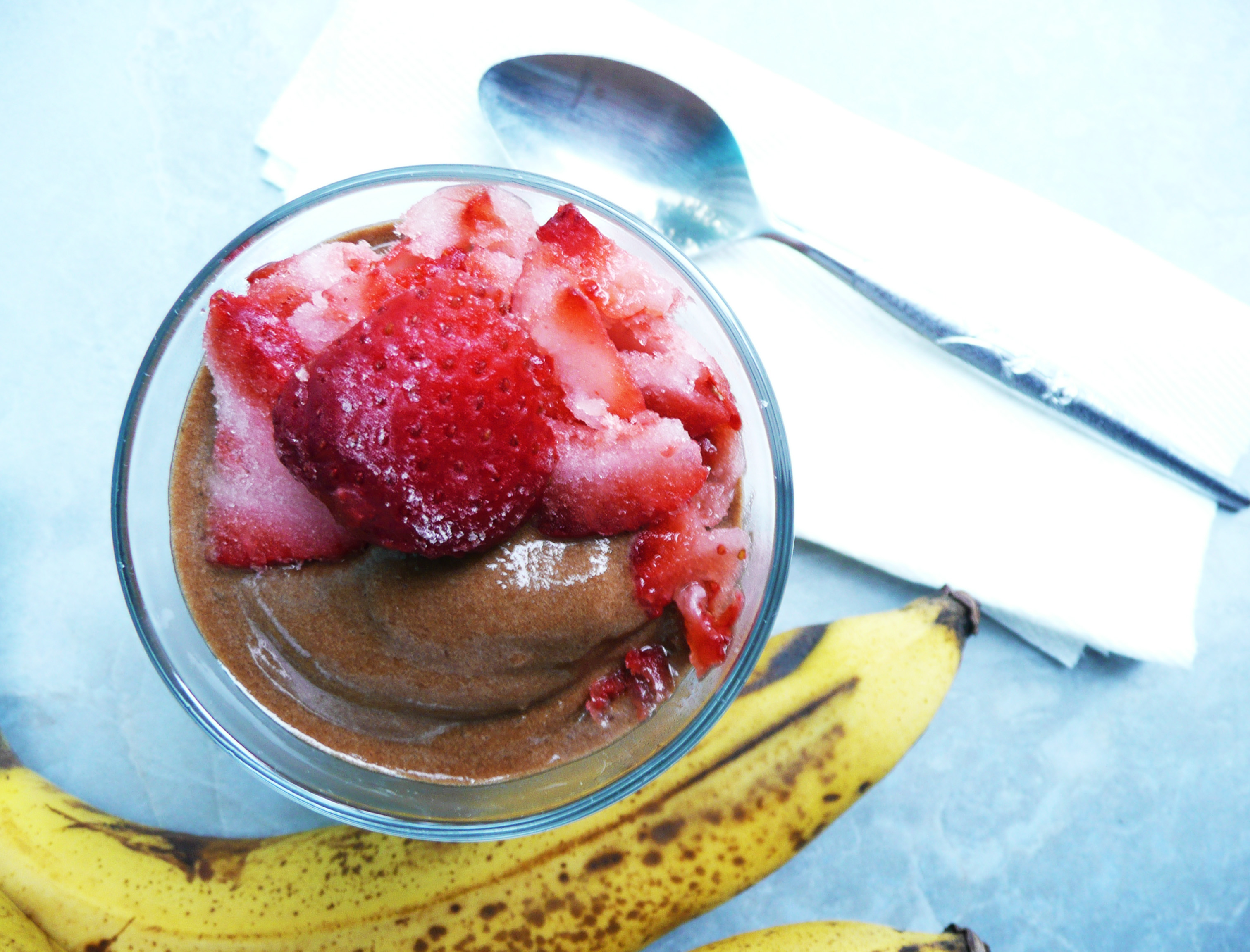 Happy Eating!