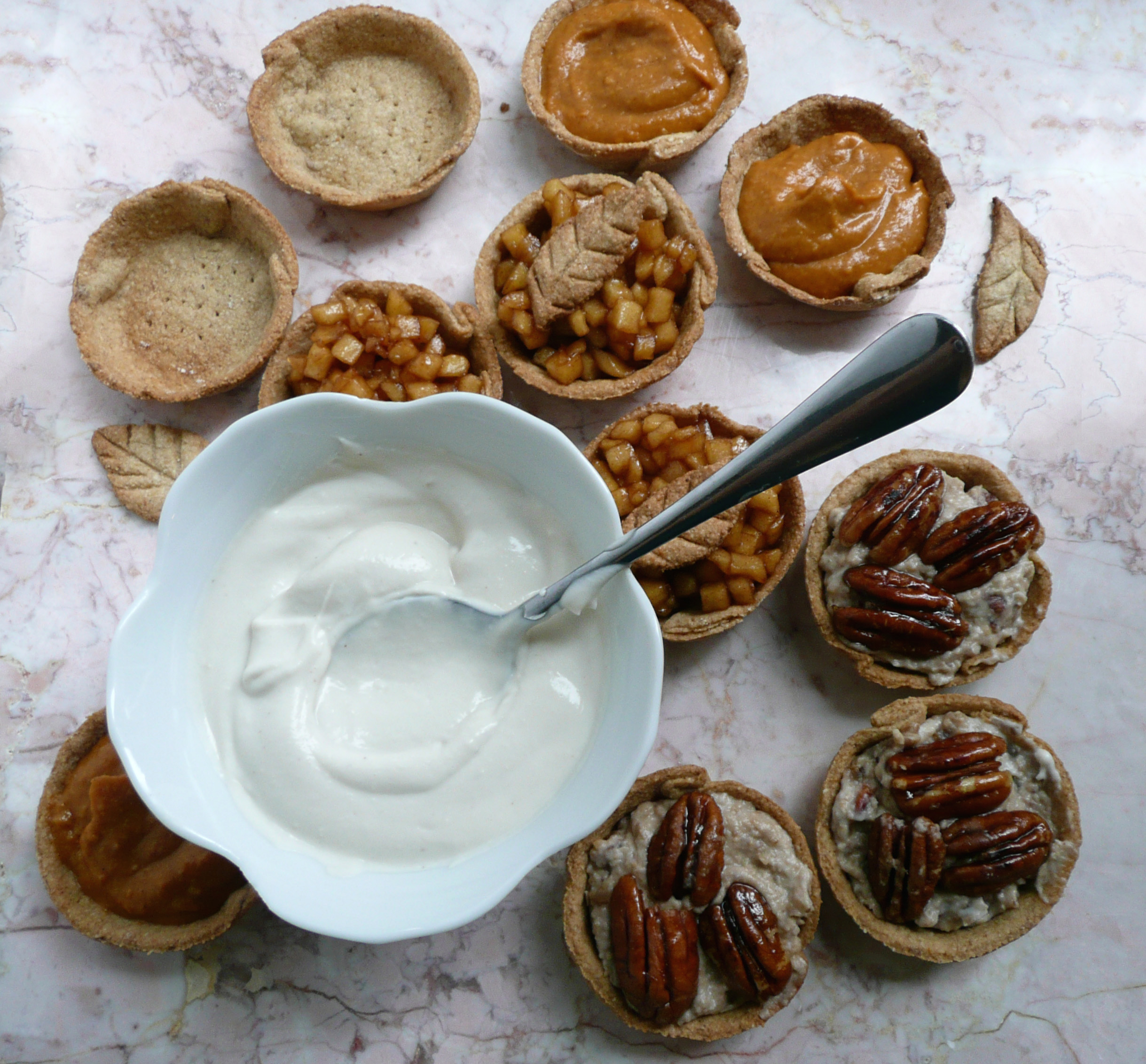 This cashew whipped cream is a great alternative to store bought whipped topping, and it's super easy to make.
On it's own, this cashew whipped cream isn't super flavorful, but poured over a fresh summer peach it is absolutely spectacular, and it gives a wonderful creaminess when dolloped over mini pecan tarts, or pumpkin tarts at Thanksgiving.
Once it's blended, you can add another tsp. of maple syrup, or a little more vanilla to taste, but the pie fillings will already be quite sweet, so try the cashew cream on a tart with some pie filing before adjusting the flavor of the cashew cream.
The oil may seem like a little bit of an odd addition, but it gives the cashew cream a little extra richness, and rounds out the flavor of the cashew whipped cream along with the sweetness of the maple syrup.
If you're making a lot of tarts, you can easily double this recipe if need be. You can make this in advance and then keep it in an airtight container in the fridge until you're ready to serve.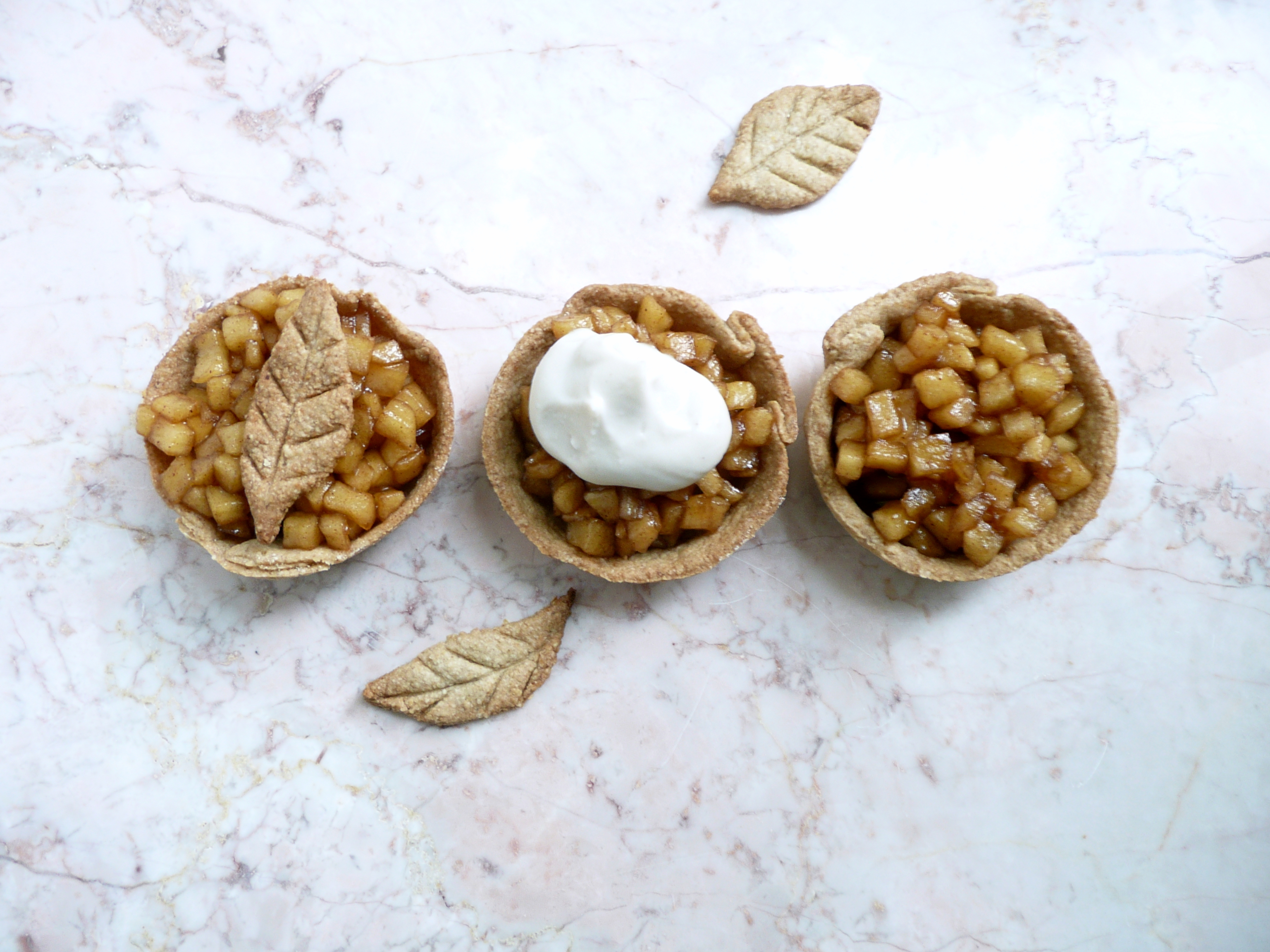 Cashew Whipped Cream

Makes about ¾ cup.
Ingredients
½ tsp vanilla extract
1 tsp maple syrup
½ cup raw cashews (soaked overnight)
5 ½ tbsp. water
1 -1 ½ tsp avocado oil, or any neutral flavored oil (optional)

Instructions
1. Soak the cashews overnight, and drain. Add the cashews to a blender along with the rest of the ingredients and blend until smooth and creamy.
2. Spoon over fresh fruit or mini tarts. Serve.
Note – If you forget to soak the cashews, you can boil them for 50 minutes (it's a long time I know, but they plump right up), adding water the pot occasionally if the water runs low. Drain them and allow them to cool to room temp before using