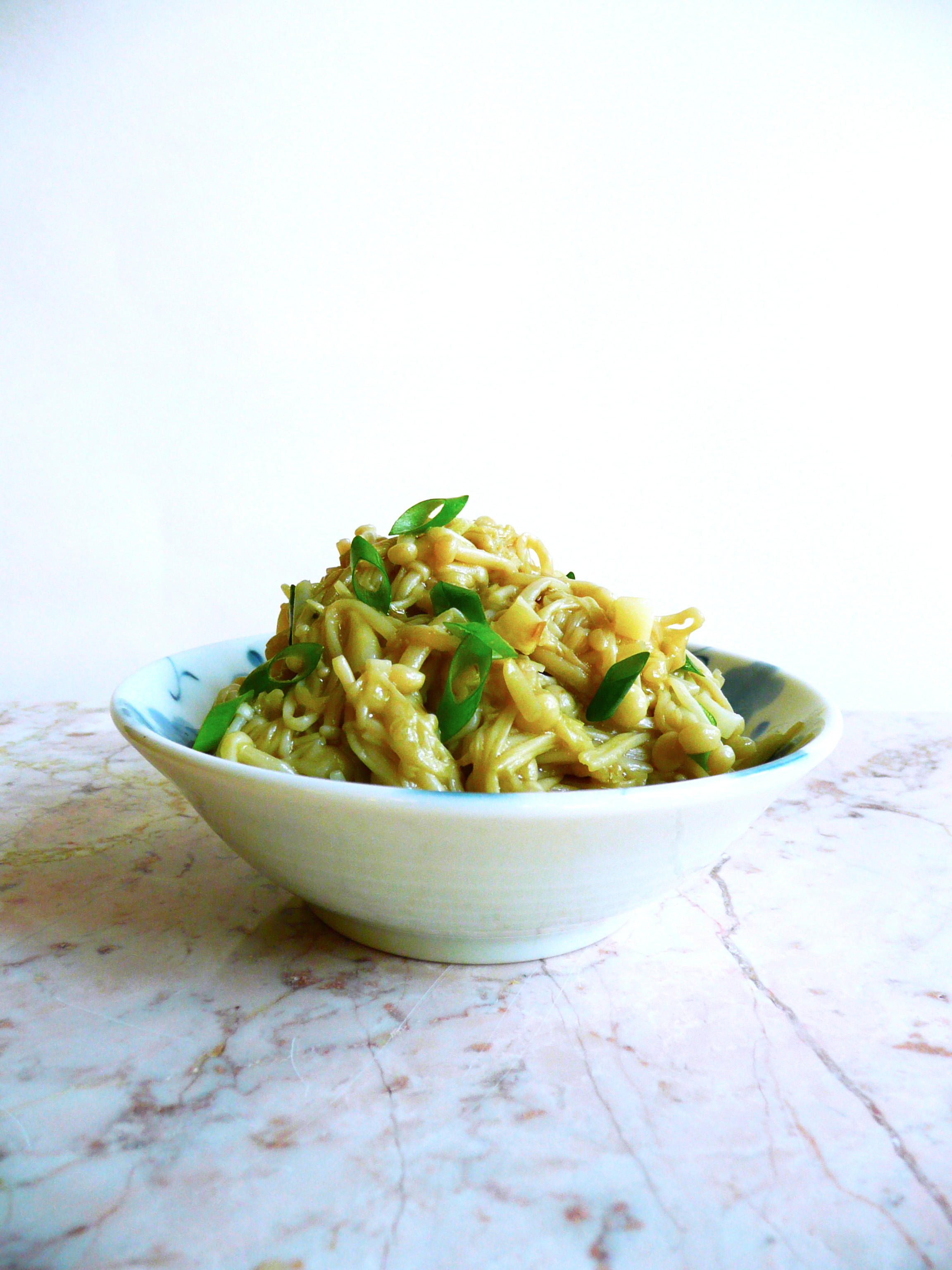 This is a super speedy and delicious vegetable dish for nights when you want to get dinner on the table as quick as possible. It's paleo, and vegan and works with most dietary restrictions.
When I was growing up, we ate enoki mushrooms in Hot Pot at Lunar New Year, and for family celebrations. I loved scooping them out of the pot with a slotted spoon (along with lots of baby corn and tofu) and eating them with Taiwanese BBQ Sauce (the BBQ sauce with the cartoon bull on the side of the can is where it's at, but it's been a few years since I've had it).
The mushrooms come in 7 oz packages from the Asian grocery stores, and while I love button mushrooms too, eating the enoki mushrooms is sometimes a nice way to change up the different vegetables in my diet.
Giving the enoki mushrooms a quick sauté with a little garlic enhances the delicate flavor of the mushrooms. They have a great texture and are a great side dish to have on any table.
Sautéed Enoki Mushrooms with Garlic
Makes 2 small servings
Ingredients
2-3 cloves of garlic, finely chopped
1 package of enoki mushrooms (7.05 oz / 200 g)
1-1.5 tbsp olive oil
sprinkle of sea salt to taste
Note – I added the green onions in for the picture, but when I tasted it, I found that I actually preferred the mushrooms without the green onion. The enoki mushrooms have a subtle flavor, and that was overpowered slightly by sharpness of the green onions, but if you like green onions, go ahead and add them. It's all about cooking the food that you enjoy eating.
Instructions
1. Wash the mushrooms under cool water. Cut the mushrooms about 1 inch above the roots. Give them another good rinse. Place them on a cutting board and cut them lengthwise in half.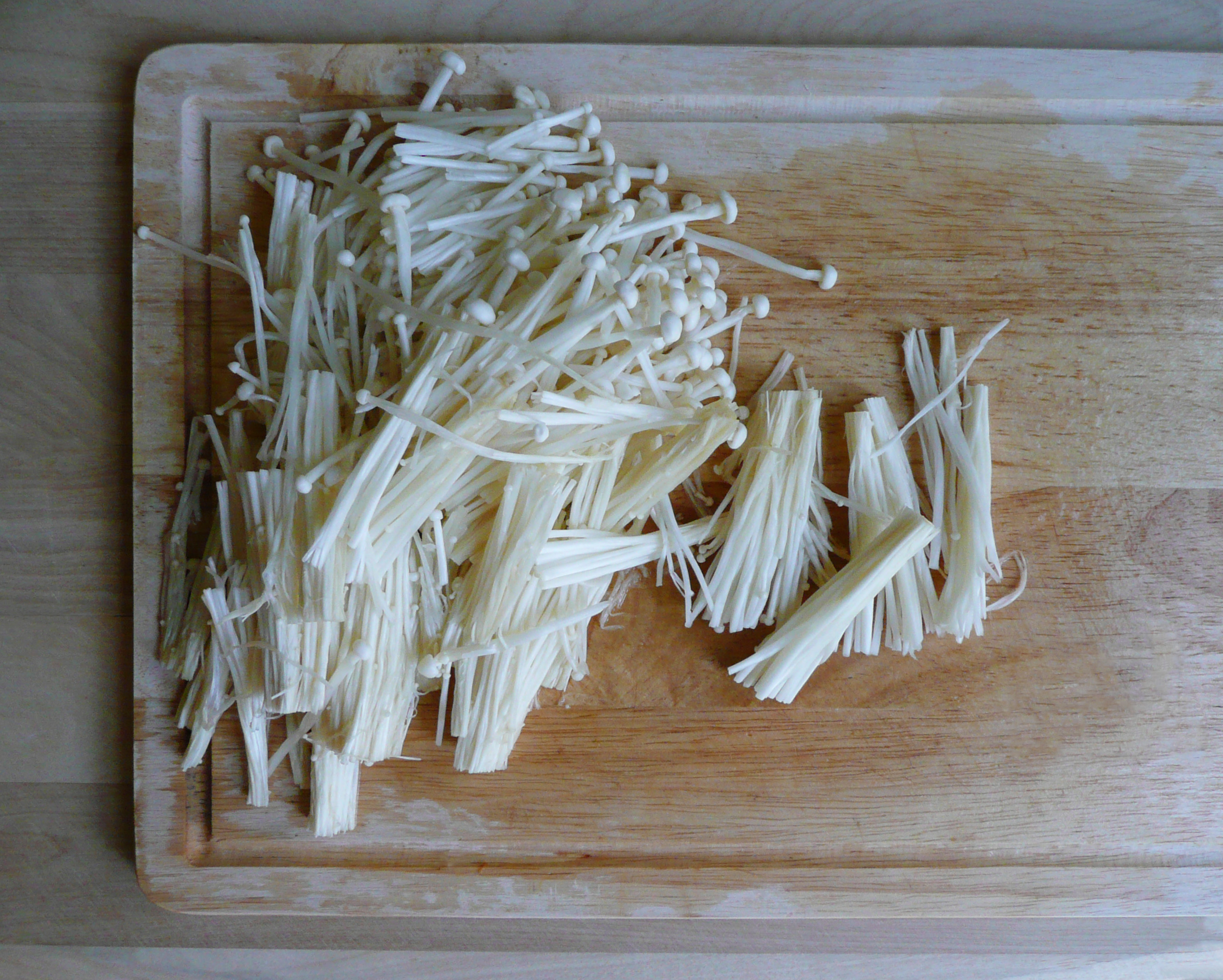 2. Add the mushrooms to a sauté pan with the garlic and olive oil. Cook over medium heat for 5 minutes, stirring constantly. Then turn the heat up to medium high and cook for another 3 minutes until lightly golden brown. 
Add a sprinkle of salt to taste and serve.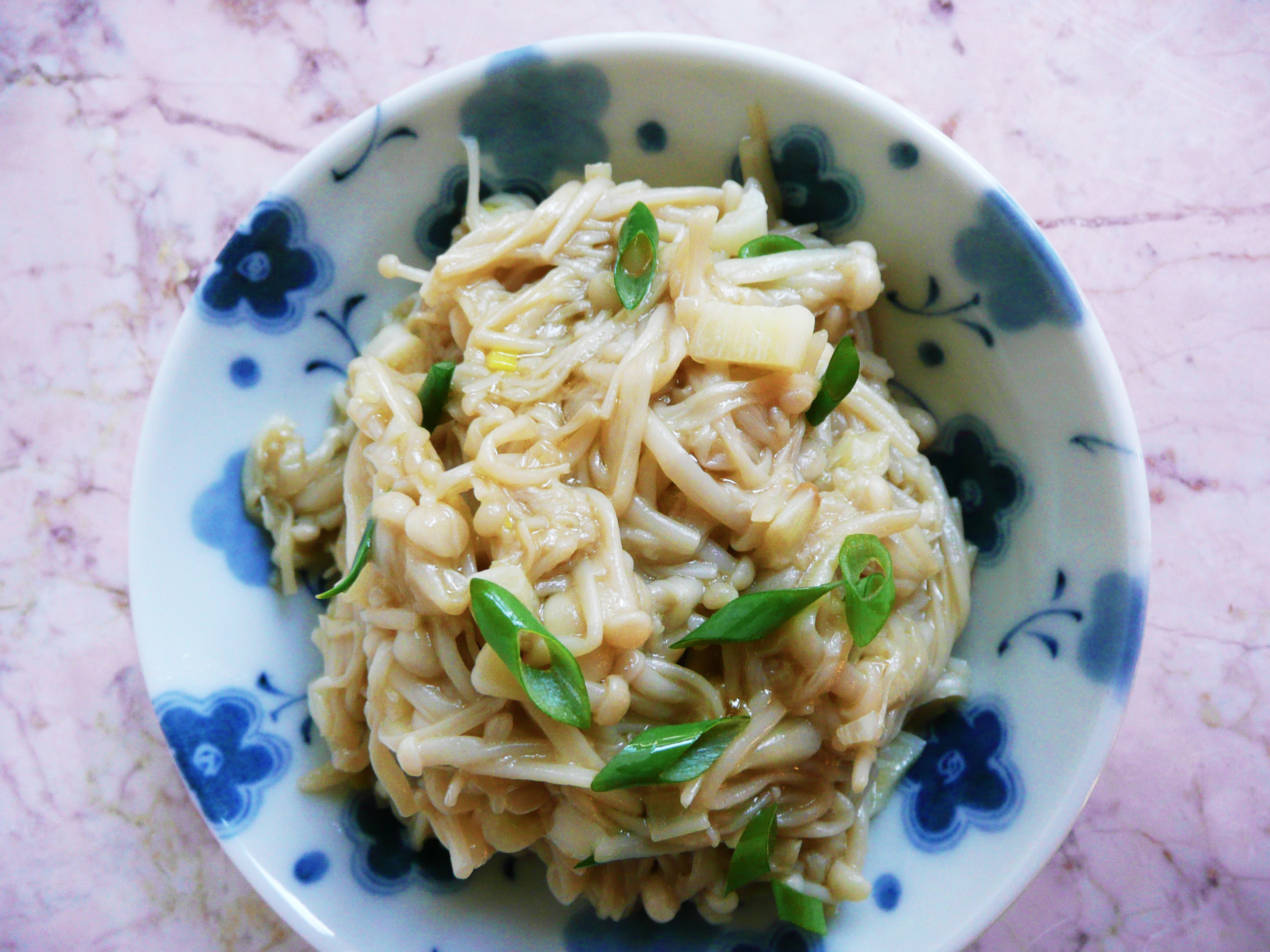 Happy Eating!