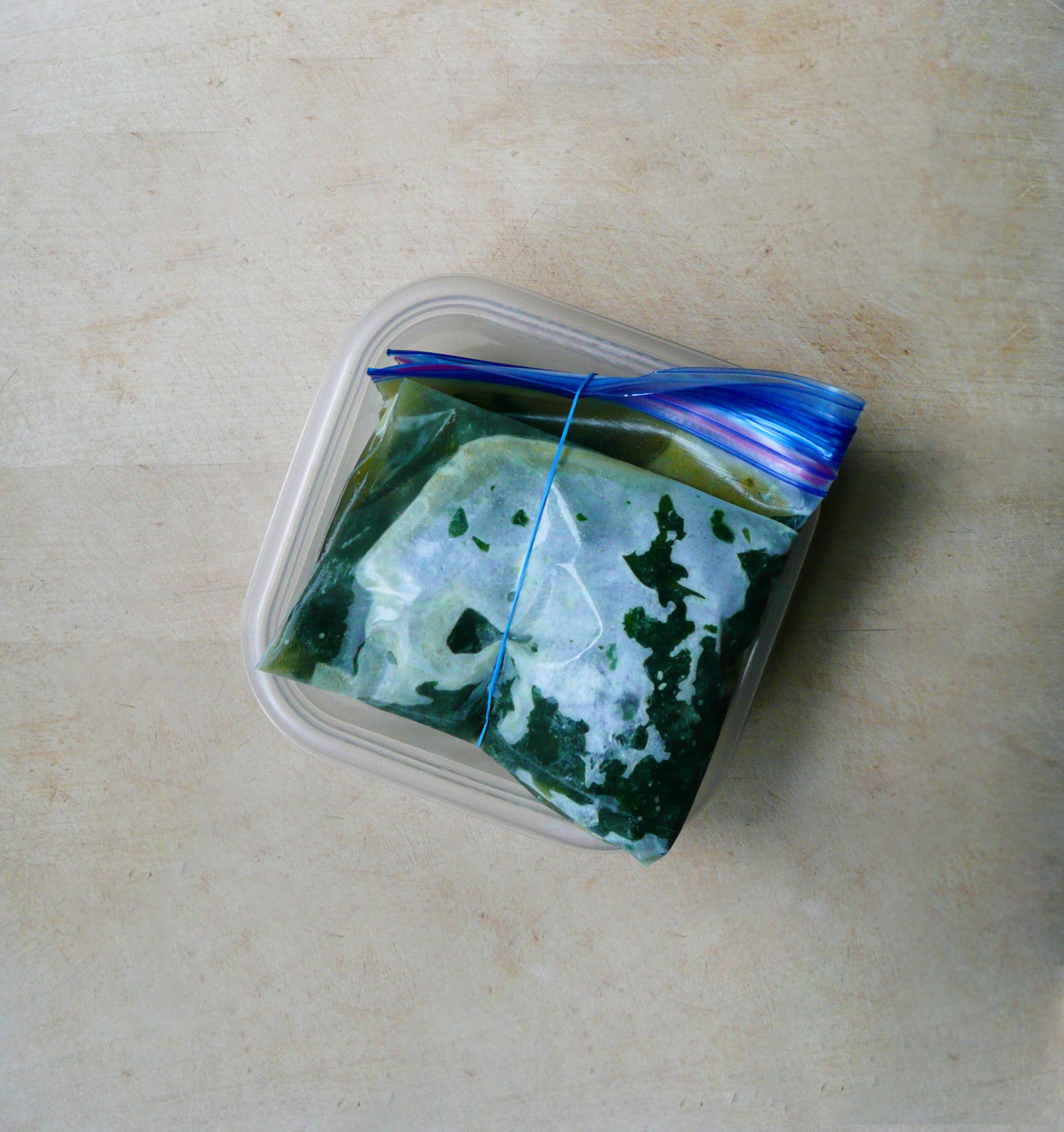 Sometimes when you go grocery shopping, you see a gigantic bag of organic baby greens for $5 and think "Hey! That's a great deal!"
Once you get home though, you realize that there is no way that you're going to be able to eat that entire bag of baby greens before they go bad. I had the same thought with a big bag of baby kale. But have no fear! There's a super easy way to get the most out of your purchase.
And it's ok to do this after your greens have started to look a little worse for wear. You may have to compost a few more leaves of baby greens, but you should still be able to save most of your baby green bounty.
Instructions
1. Take two large bowls. Pick out the greens that have started to get slimy (you don't want those) and place them in one bowl, and the still good greens in the other.
Compost the old greens, and then give the fresh greens a few good rinses in cool water. Pour the baby greens with the rinse water into a large strainer and drain off the excess water (it's ok if there's still a bit of water on them, you don't want them to be perfectly dry).
2. Place your greens in a large pot with a few tablespoons of a neutral flavored oil (I like avocado oil). The oil makes it easier for your body to absorb the nutrients in the greens.
If the greens are really dry, add about 1/2 – 1 cup water to the pot with the greens. Cook over medium to medium high heat (depending on how fast you want the greens to cook down) stirring occasionally until the greens have all wilted down.
3. Wait for the greens to cool to room temperature. Spoon the greens into a freezer ziploc bag (you may need more than one bag depending on how many greens you have) and flatten the bag so that the greens are evenly distributed inside of the freezer bag.
Fold the bag into thirds the way that you would fold a letter before putting it into an envelope (please see top photo for reference). You should be left with a long rectangle, then do your best to fold this long rectangle into thirds and wrap a rubber band around the whole thing, place it into a shallow dish of some sort (just to catch any drips on the off chance that there are any leaks) and pop it into the freezer and freeze until solid.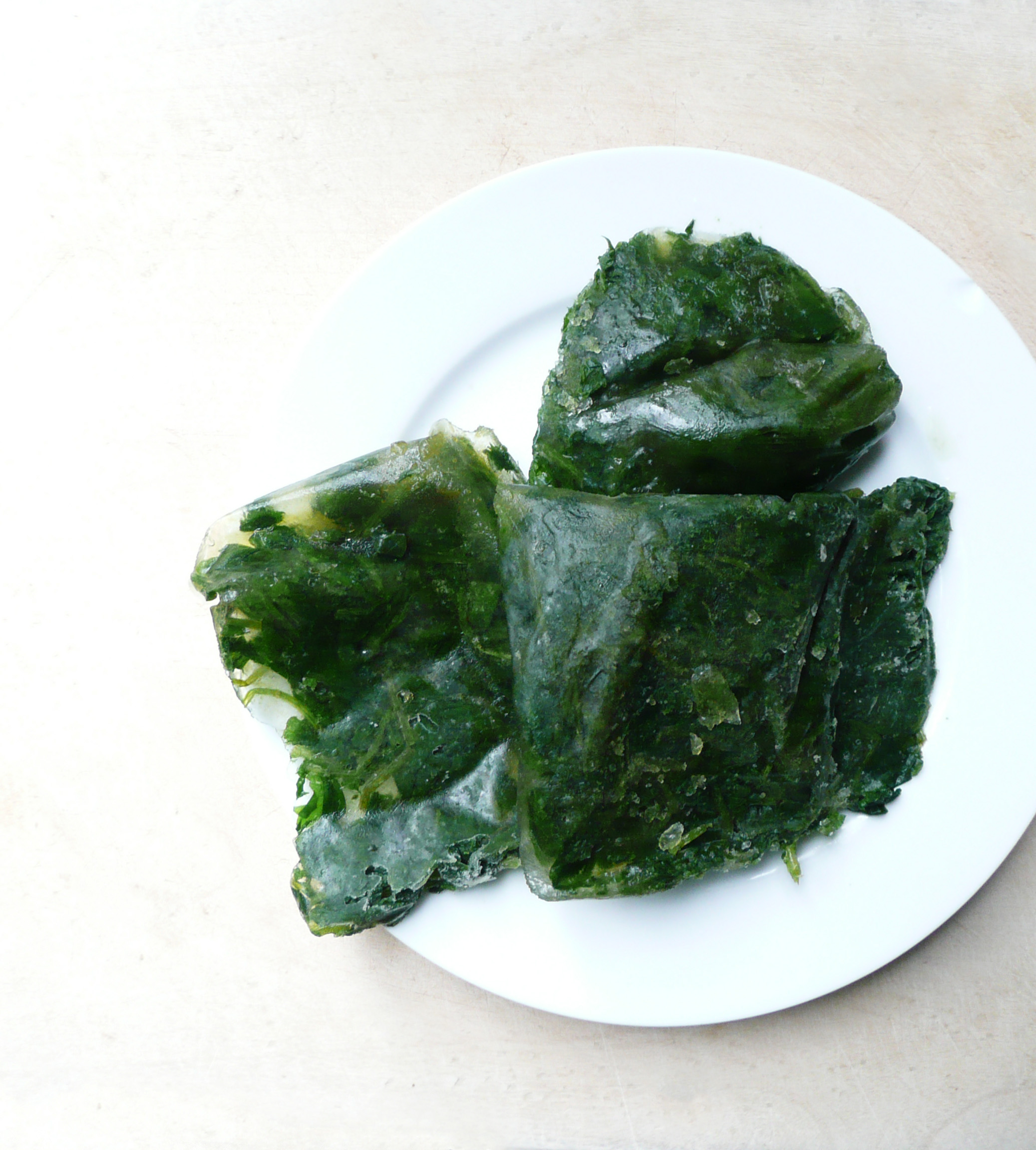 (They are kind of pretty aren't they? The one on the left almost looks like vegetable stained glass, or baby kale stained glass.)
Once frozen, you should be left with these squares of baby greens. You can throw them directly into soups, or defrost them and add them to smoothies, or stir fry them with a bit of garlic and maybe a squeeze of lemon juice.
I also sometimes just throw a square of frozen baby greens into a bowl with some cooked leftover rice and sweet potatoes and put it into the rice cooker to steam for about 10-15 minutes, and ta-da! Add a little Thai Peanut Sauce Dressing that's a simple and delicious dinner.
However you use your frozen baby greens, I hope that this trick helps you to make the most of them.