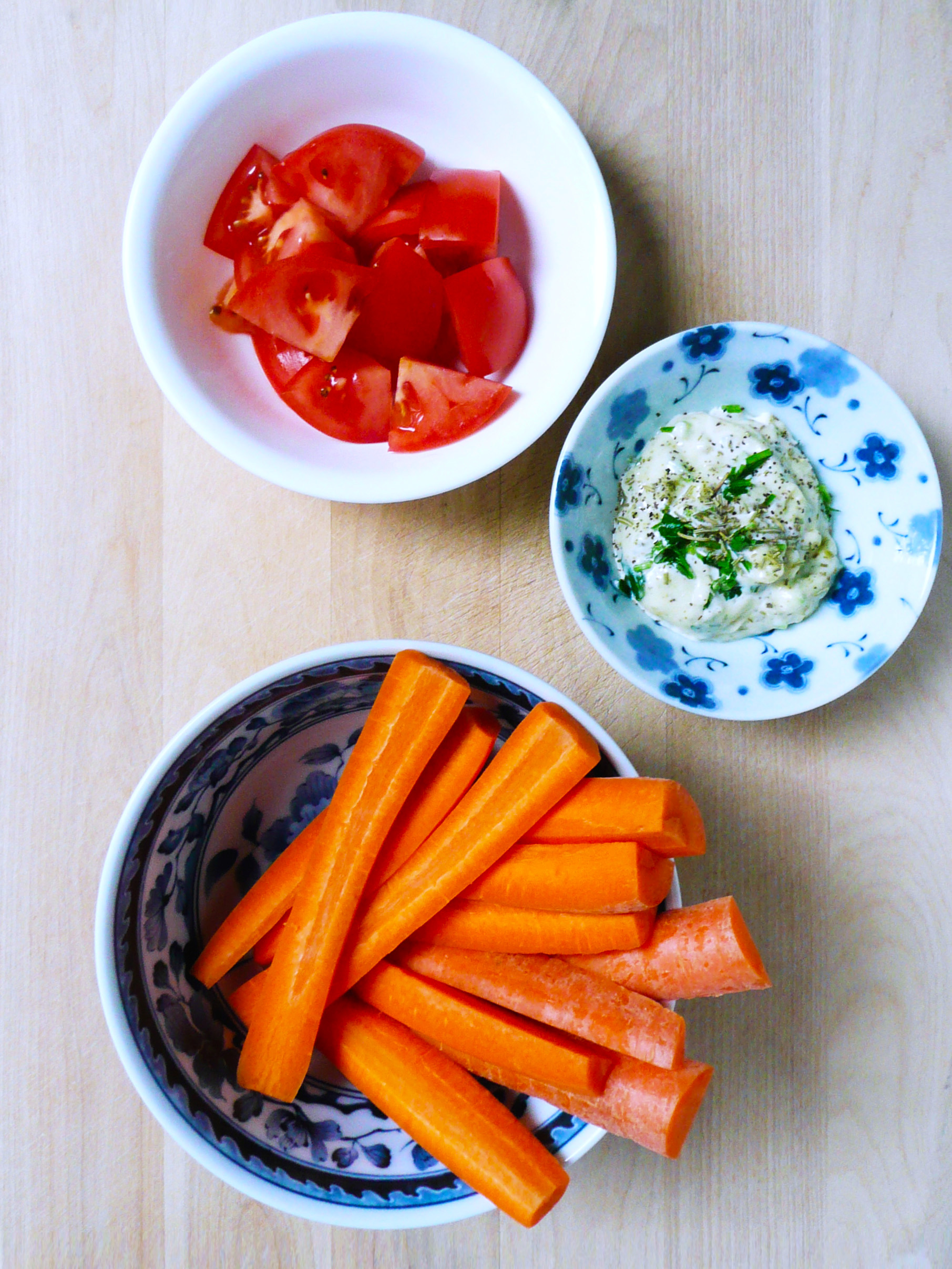 Sometimes eating vegetables can be a little less than exciting. Eating should be a pleasure. You want to have something that has a lot of flavor and be so delicious that you crave eating it the next day.
For me, this dip is the answer to getting myself to eat a big serving of vegetables, and to do so very happily.
This creamy garlic rosemary dip takes just minutes to put together and makes snacking on everyday vegetables feel like a fun and tasty treat.
I used avocado oil mayo (but you can also use vegan mayo) and olive oil, so this recipe is packed with heart healthy oils and anti-inflammatory ingredients like parsley, garlic and rosemary.
Creamy Garlic + Rosemary Dip
Makes 1 serving
Ingredients
3 tbsp mayo or vegan mayo (I used avocado oil mayo)
1 tbsp olive oil
3 cloves thawed frozen garlic *
1/2 tsp finely chopped fresh parsley
1/4 tsp dried rosemary
1/8 tsp black pepper
Salt to taste (if needed)
Notes – * Thawed frozen garlic has a milder taste than fresh raw garlic and less of a bite to it. If you're making this dip with fresh garlic, start out with adding 1 clove of garlic and then adding more to taste.
Instructions
1. Add the mayo and olive oil to a small bowl. Tilt the bowl to that the olive oil pools together and slowly stir it into the mayo until well incorporated. Add the rest of the ingredients and give it all a good stir.
Serve with any vegetables that you like. This dip is great with sweet potato fries, or I like eating it with 2 carrots (cut into carrot sticks) and a diced tomato for a quick snack.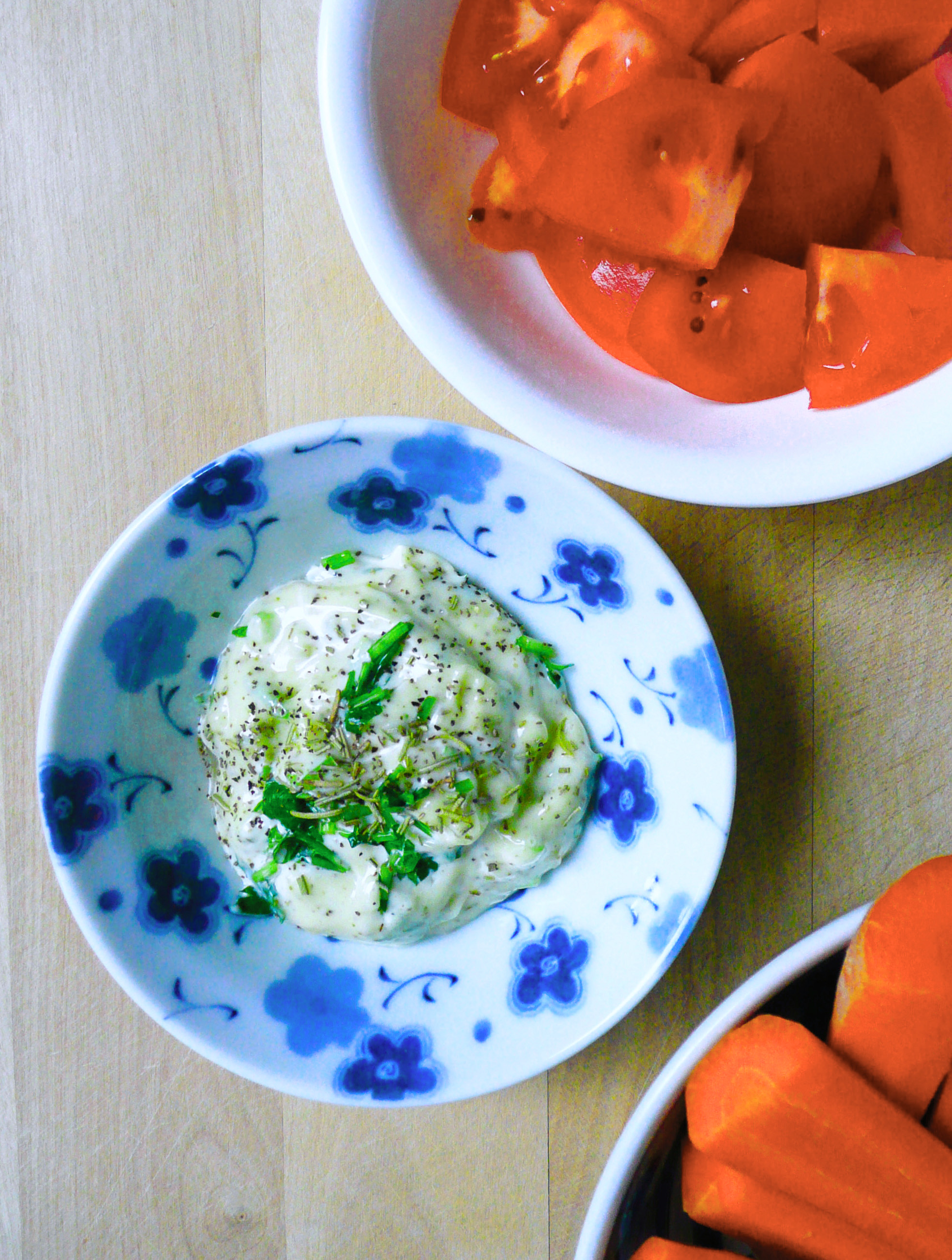 Happy Snacking!