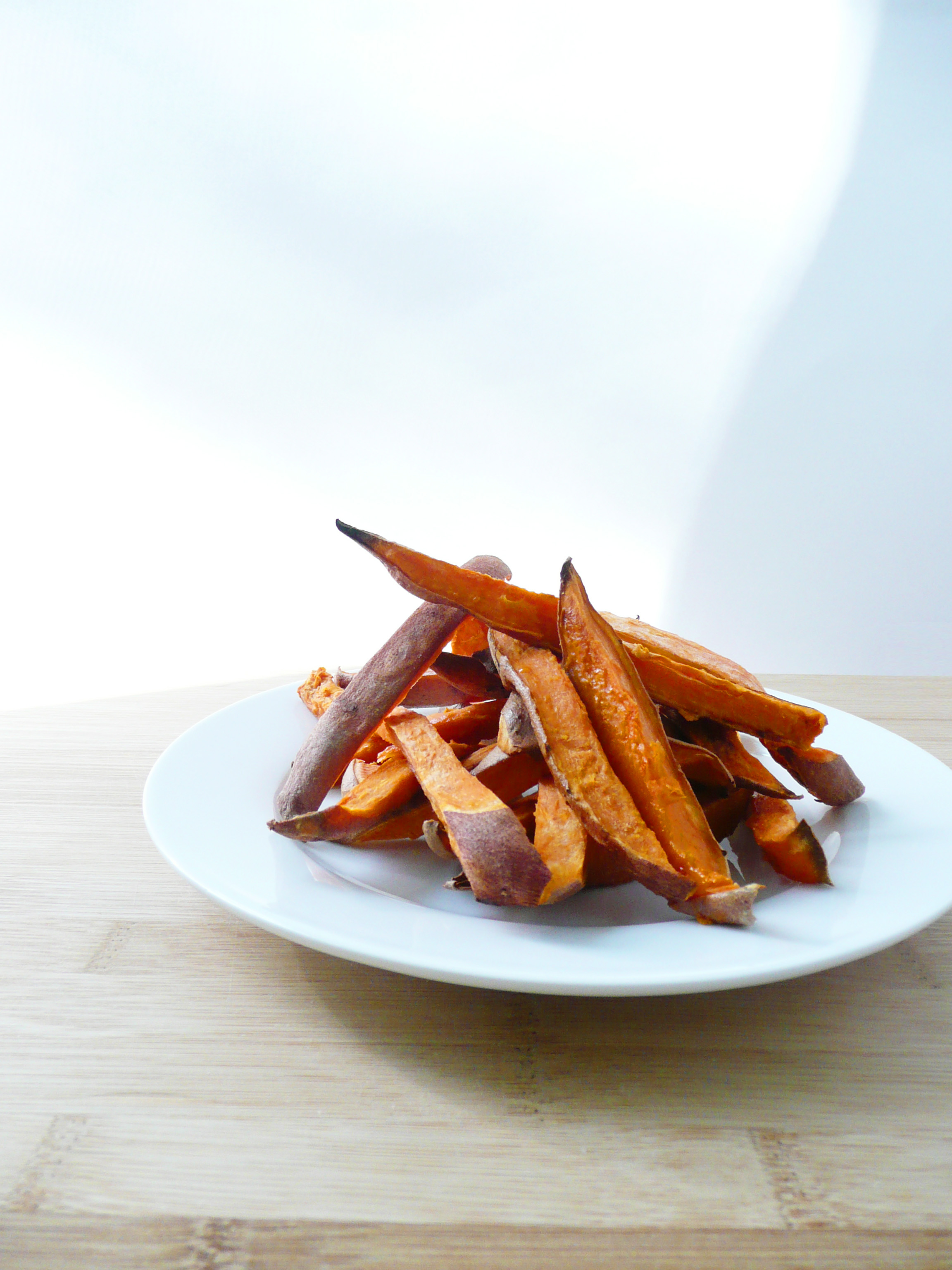 This is one of my favorite recipes and I make it all the time. I love cooking sweet potatoes this way because they become soft and creamy in the middle and almost taste like custard, but the crispy ends taste like toasted marshmallow.
The sweet potatoes are cooked slowly so that it brings out their natural sweetness and this is a great recipe to make when you're trying to avoid added sweeteners, but still want to have something that tastes like dessert.
Make a big batch, and keep any leftovers in the fridge. They actually get sweeter once refrigerated and are wonderful for snacking during the week. They are delicious on their own, but you can also sprinkle over some cinnamon and nutmeg right before serving and it makes this sweet potato dish even more dessert-like and wonderful.
Sweet and Creamy Sweet Potato Fries
Makes about 3 – 4 servings
Ingredients
2 – 3 sweet potatoes (cut into 1/2 inch fries)
1 tsp of avocado oil (or any neutral flavored oil)*
Notes – * I've used olive oil before too and that works great as well. You don't taste the olive oil flavor very much at all when you cook the sweet potatoes this way, so really any oil that you use will be fine. Coconut oil is nice too, the sweet potatoes taste even sweeter when cooked with coconut oil.
Instructions
1. Preheat your oven to 375 F.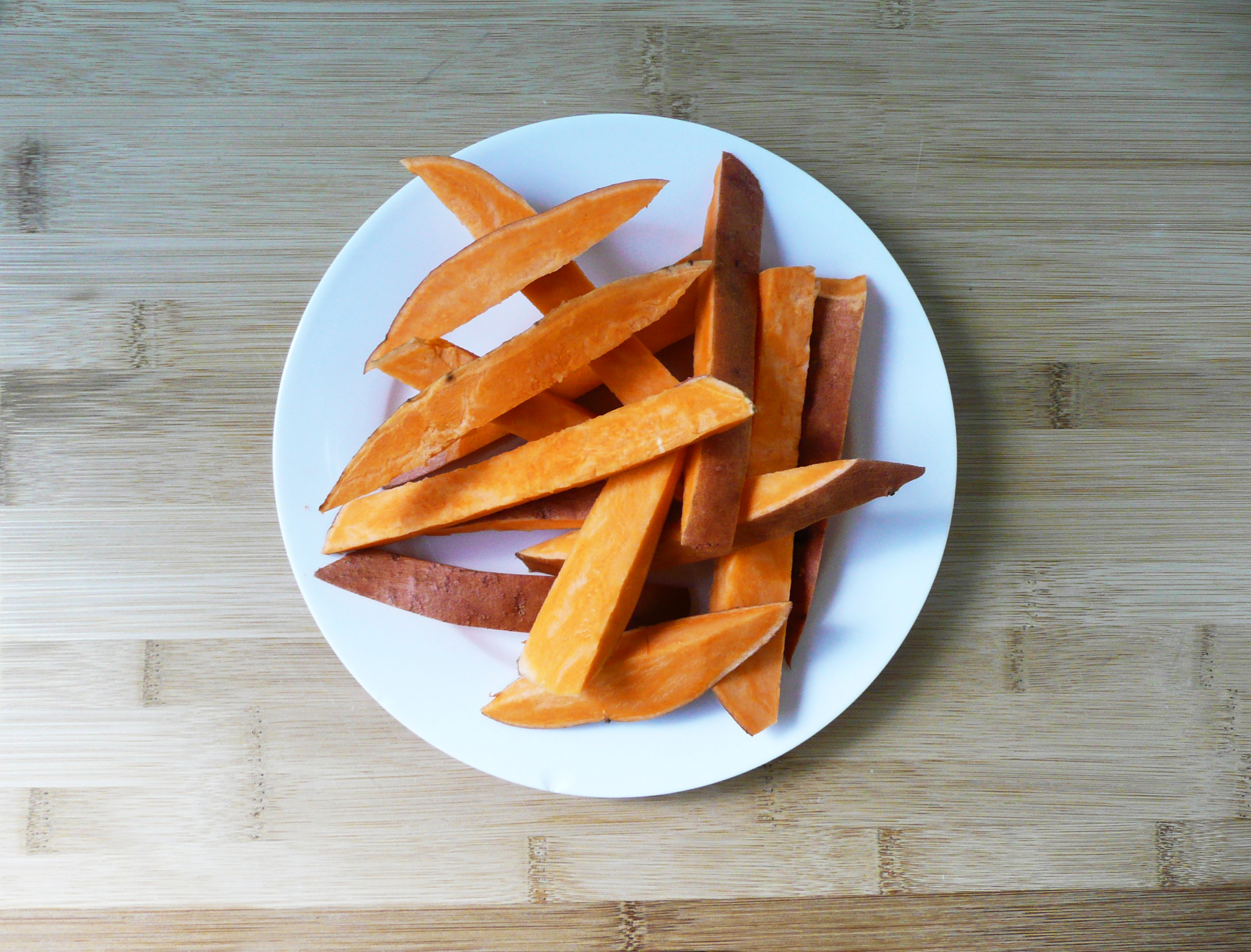 2. Take your sweet potatoes and place them onto a sheet pan or glass baking dish (I prefer using a glass dish for this, as the sweet potato fries do stick a little to the pan and you can use a spatula to scrape any crispy bits off of the glass without having to worry about scratching up a sheet pan).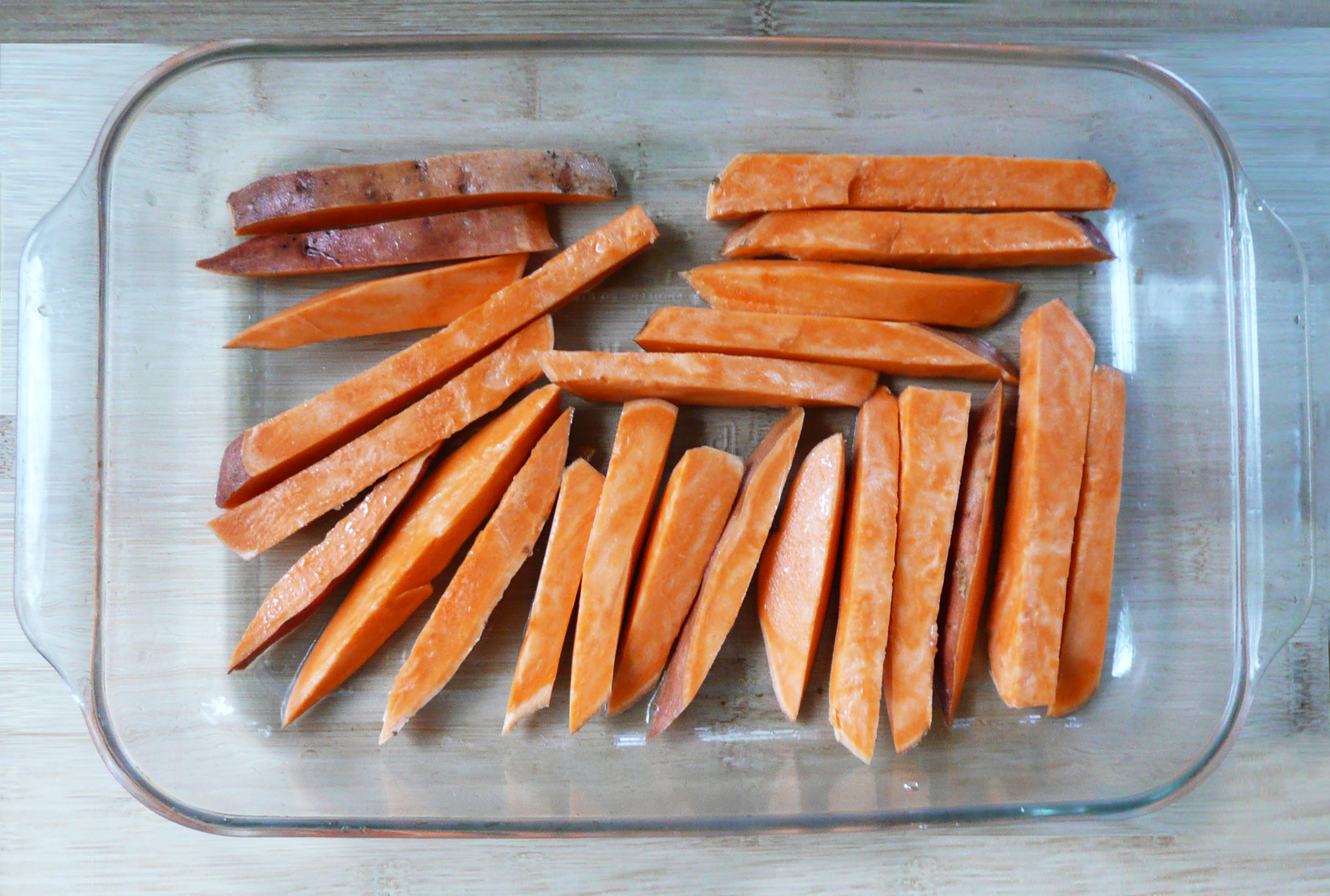 3. Pour the tsp. of oil into a corner of the baking dish and slide each sweet potato fry into the oil and toss them with your hands until well coated.
Place the baking dish into the oven and bake for 55 – 60 minutes until the fries turn a little crispy and golden brown at the edges. In my oven this takes about 57 minutes.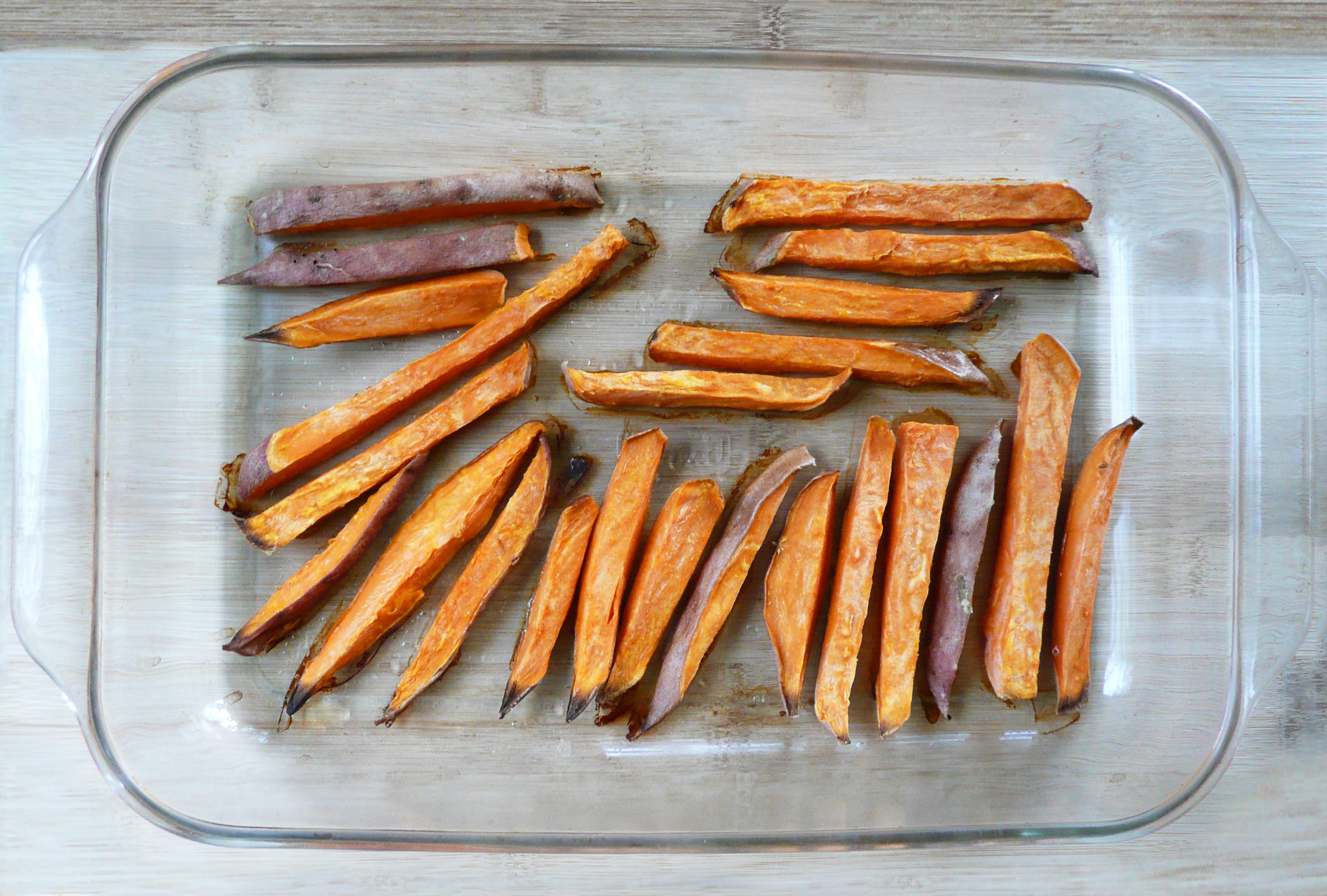 4. Allow your fries to cool a little before serving.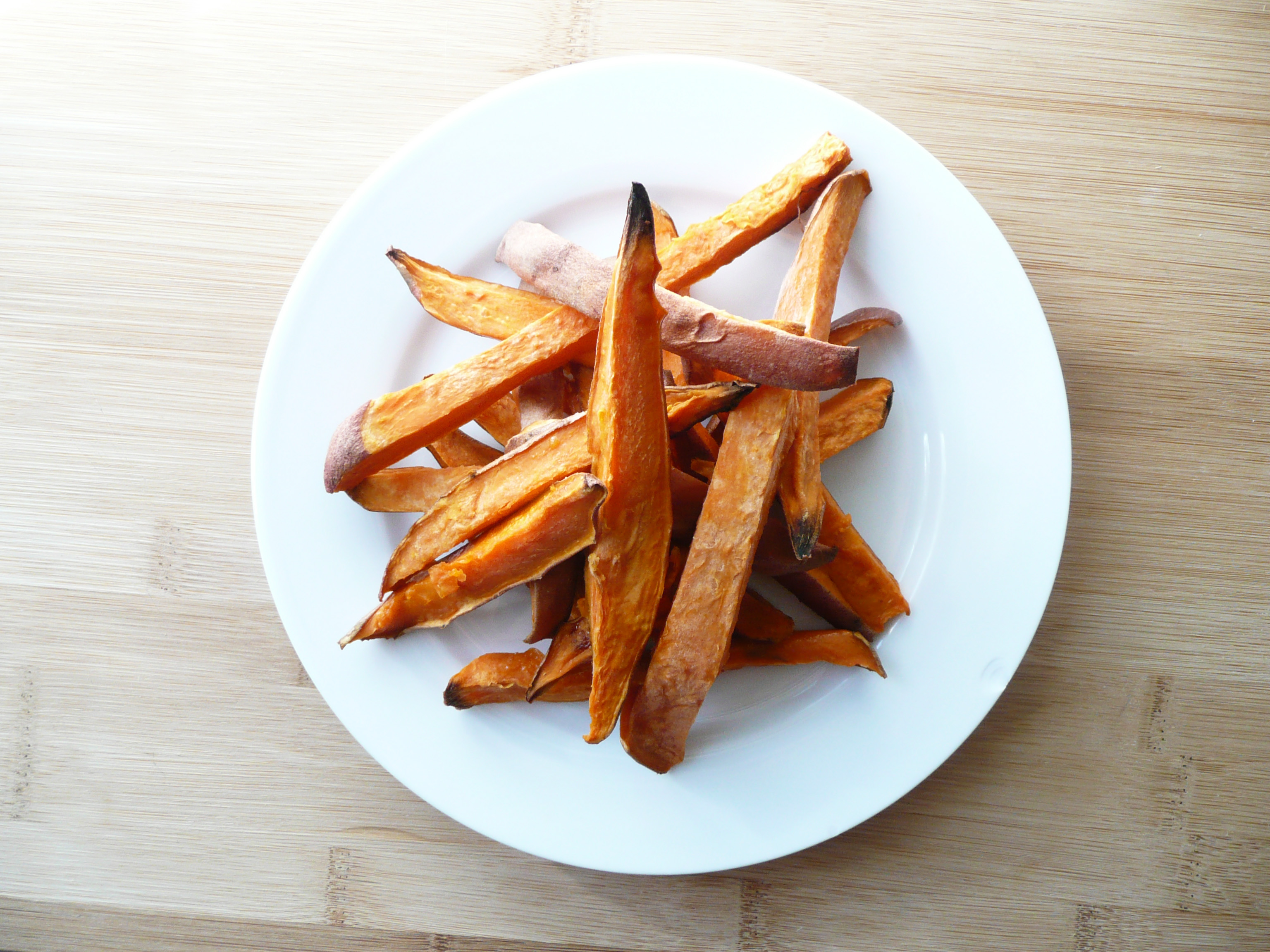 I hope that you love these sweet potatoes fries as much as I do! I'm about to go make another big batch of them, and I can't wait to eat them.