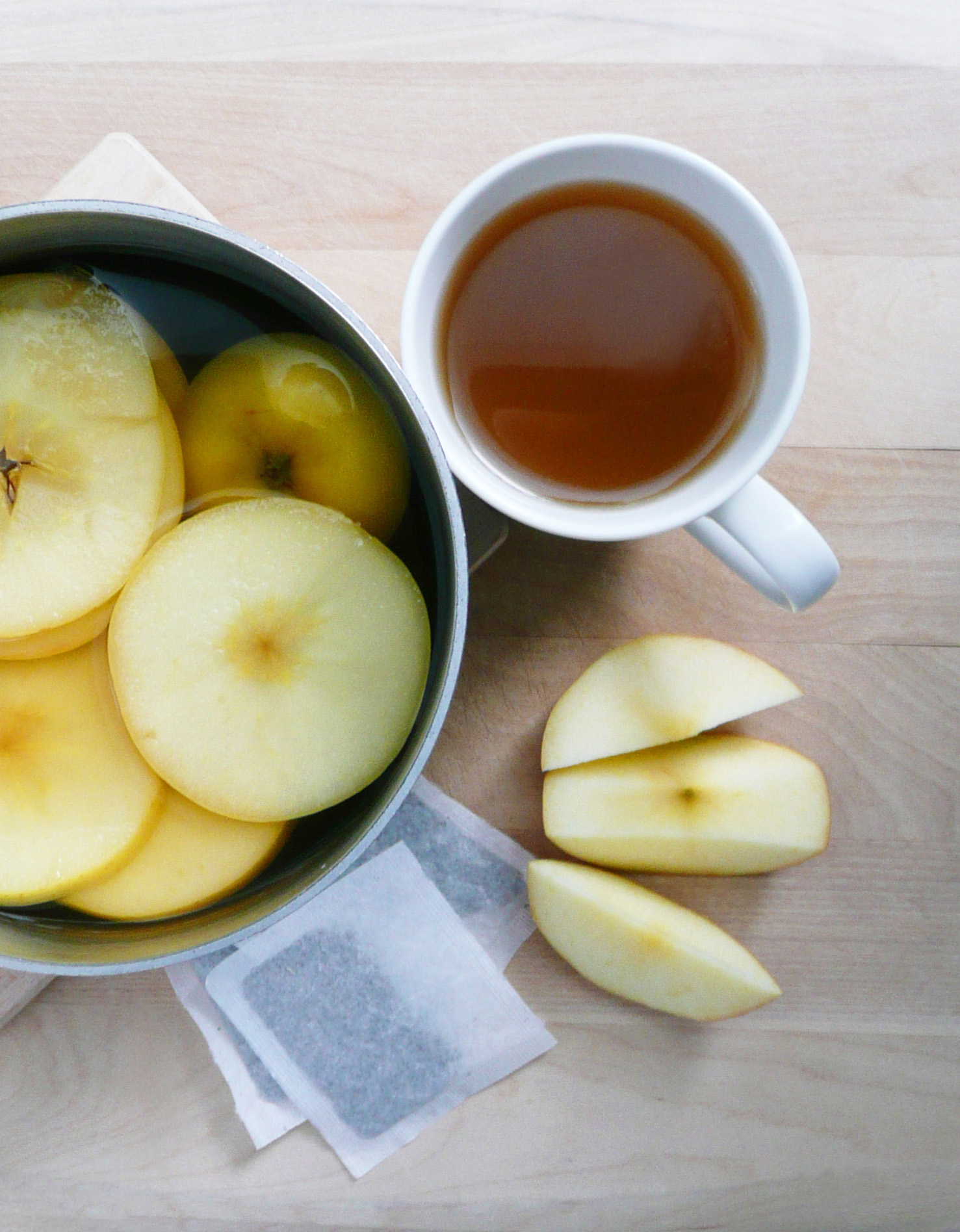 If you love Southern Style Sweet Tea and are looking for something that is refined sugar free, this is a great alternative. This Iced Apple Green Tea is just as refreshing, and the apple juice gives this green tea a lovely fruity sweetness, perfect for warm weather and sunshine.
I have a friend who is Japanese who has the most beautiful and extensive tea collection. She has an amazing cabinet filled with teas from all over the world.
During one of our visits we drank a Pink Lady Apple Green Tea, from The Republic of Tea brand. I loved that tea, and for years I would always try and look for it in any grocery store that carried that brand of tea. As it turns out, that particular tea was a limited edition and has since been discontinued, but that's ok!
As long as you have some apples, apple juice, green tea, and a little honey, you can make a tea as delicious as that one was.
I enjoy drinking it iced (it's good warm too), which is great for this time of year, as the weather is turning a bit warmer now (which is really exciting!).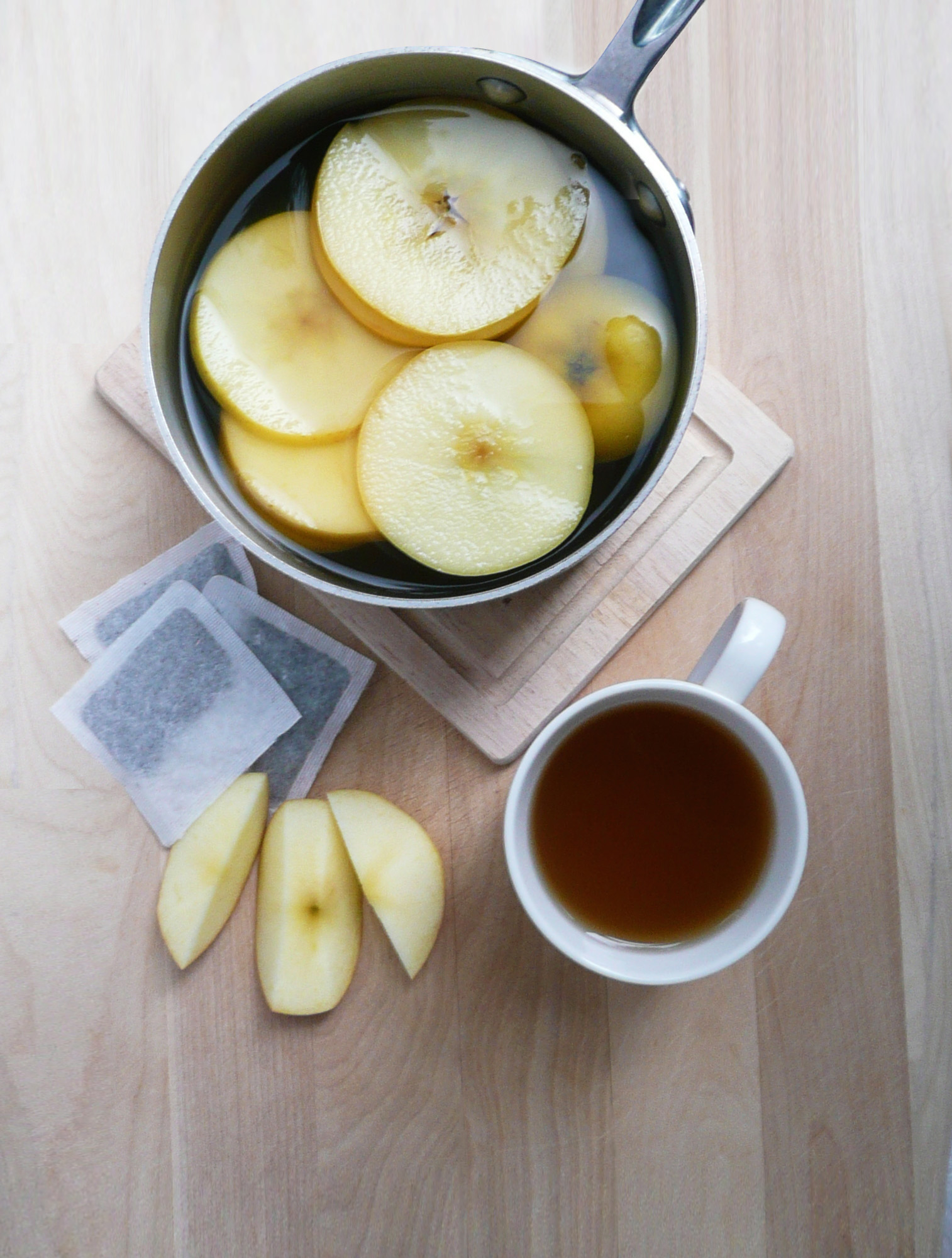 Iced Apple Green Tea
Makes about 4-6 servings
Ingredients
5 1/4 cups of water
5 green tea bags (I used the Organic 365 brand ones)
2 1/2 cups of apple juice **
2/3 of a fuji apple, cut into 1/4 inch slices
2 tbsp honey
Notes – ** I used the Martinelli's brand of apple juice because it tastes wonderful, but please feel free to use your favorite brand of apple juice.
Instructions
1. Bring your water to a boil. Add in the tea bags and the sliced apples. Allow the tea bags to steep for 3 minutes, and then remove the tea bags. Add your apple juice and allow the apple slices to steep in the tea for 1 hr.
You don't have to do this but I save the tea bags and put them in cold filtered water (3 cups) and allow them to steep overnight in the fridge with some lavender (1/2 tsp dried lavender). This cold brew lavender tea has a very light subtle flavor.
The flavor will get stronger the longer that you allow the tea to steep, and I sometimes will add that cold brew lavender tea to the apple tea as well, which tastes great too.
2. Remove the apples from the tea, and stir in your honey.  You can save these apples slices to blend into a smoothie later.
Allow the tea to cool, transfer to an airtight container and refrigerate until well chilled.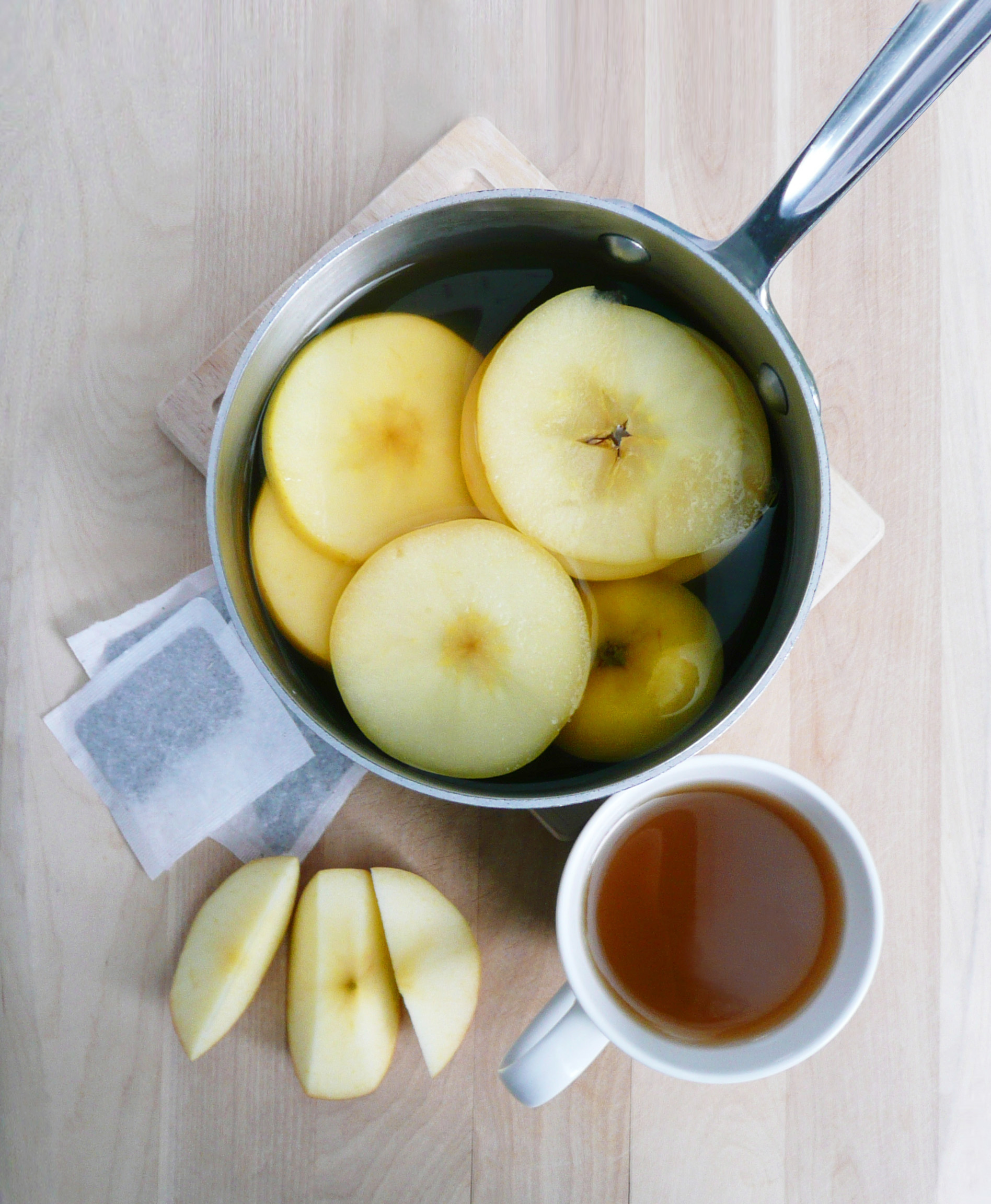 I hope that you enjoy the tea!
Tea is just one of those great things that brings people together. Do you have any favorite memories around drinking tea?