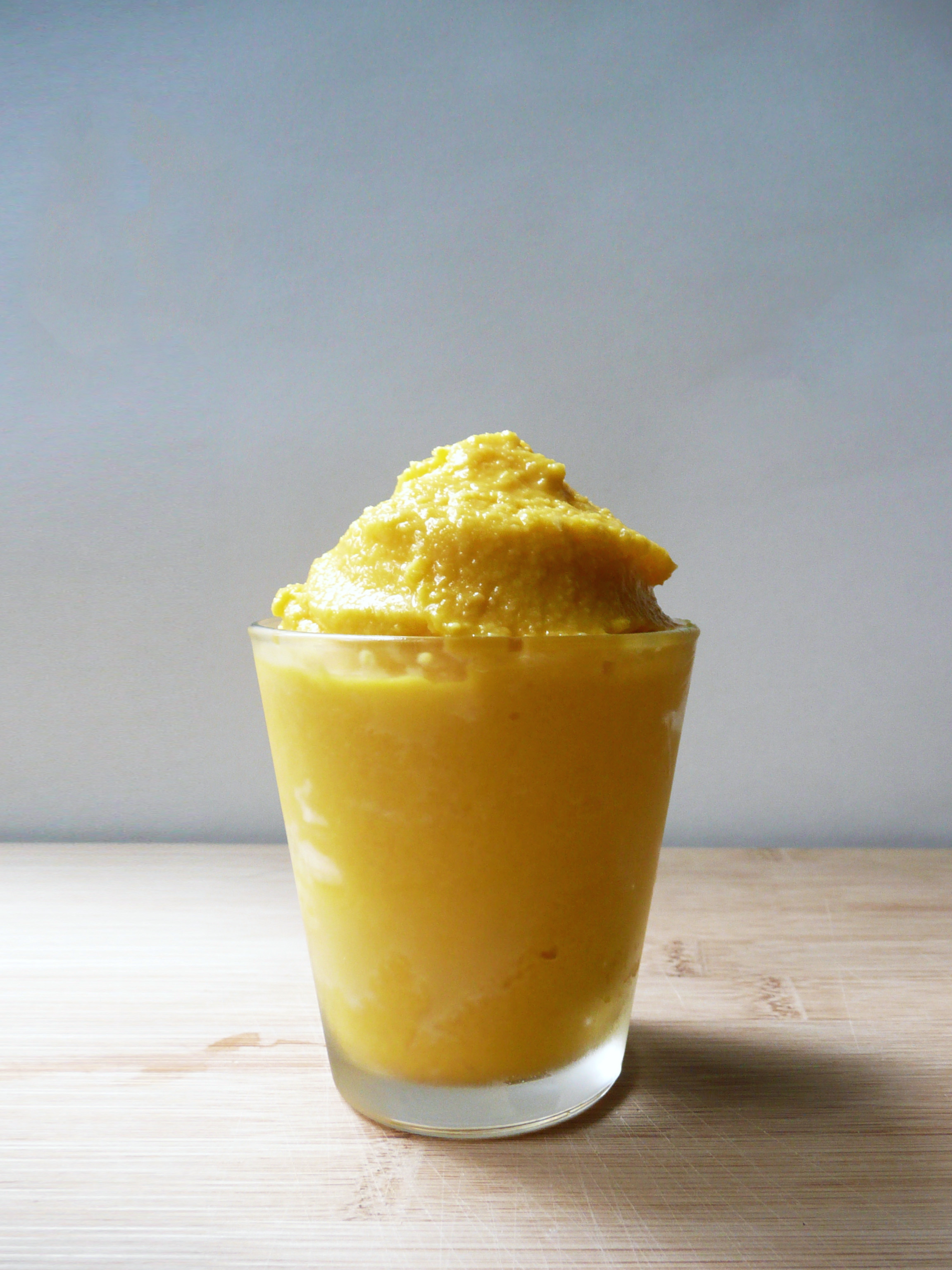 Sometimes the best kinds of foods are the ones that remind you of what you ate when you were growing up.
When I was a kid, we would often get takeout pasta and pizza from a local family owned Italian restaurant. The food was always good, but for me the highlight was getting to eat Italian ices anytime we ordered from that restaurant. This Mango Lemon Sorbet reminds me eating those Italian ices out of paper cups on hot summer days.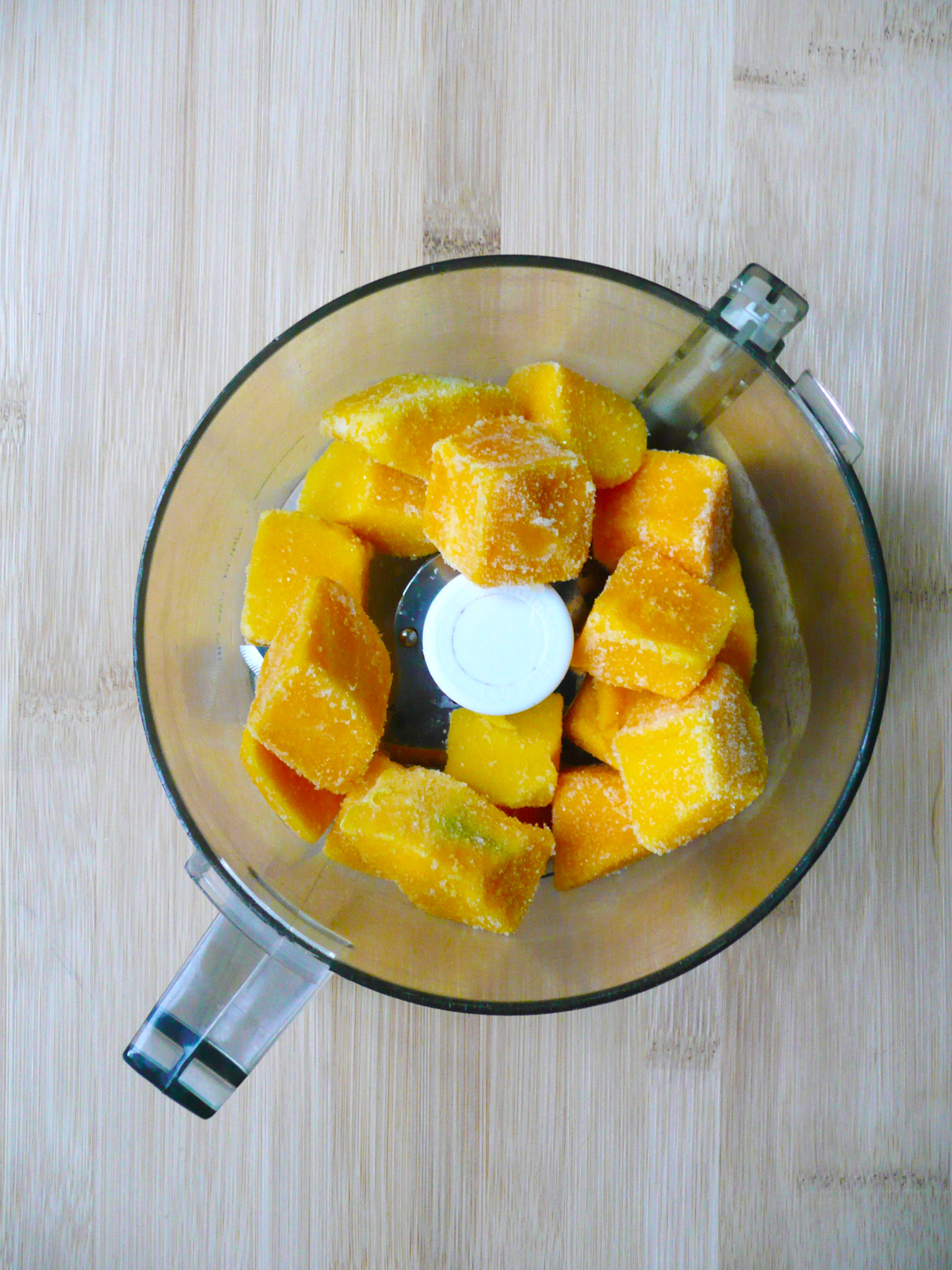 Mango Lemon Sorbet is incredibly simple to make, and you don't even need an ice cream maker! The mango gives the sorbet a joyful tropical flavor, and the lemon zest gives it a brightness and zing. Each bite just tastes incredible.
This recipe would also work well if you have a number of ripe mangoes that you don't quite know what to do with before they become overripe.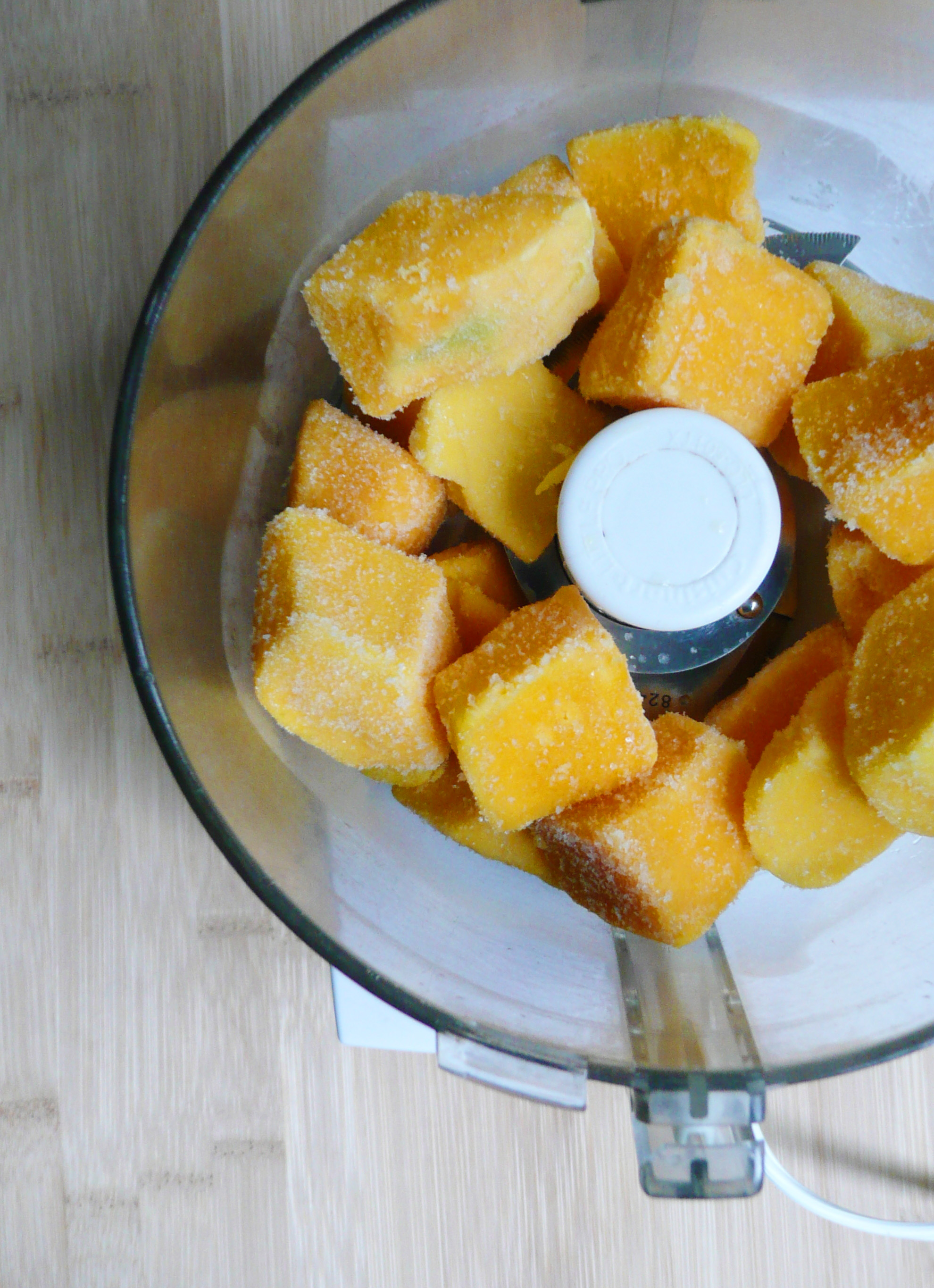 You can cut them into 1 inch chunks, freeze them, and make this mango sorbet anytime you like! It's a delicious and satisfying way to cut down on food waste.
Mango Lemon Sorbet
Makes 1 generous serving (about 3 scoops)
Ingredients
2 cups frozen mango (1 inch chunks)
2 tbsp maple syrup*
1/2 tsp lemon zest (lime zest also works well)**
4 tbsp avocado oil (or any neutral flavored oil)***
1/4 cup water
Notes –
* The store bought frozen mango that I used wasn't very sweet, so if your frozen mango is naturally very sweet, you can probably add less maple syrup. Just add a little at a time until you're happy with the sweetness of the sorbet.
You can also omit the maple syrup entirely, and replace the water with 1/4 cup of apple juice instead if you're trying avoid added sweeteners. The sorbet won't be quite as sweet as it would be with the maple syrup, but will still taste really good.
**I actually used the frozen lemon rinds from this post for the lemon zest I used in this recipe.
** There is a part of the brain that lights up in the presence of a fat and sugar, so adding that little bit of fat makes the sorbet taste better, and helps to increase the absorption of the vitamin A from the frozen mango.
Instructions
1. Lay your mango pieces onto a plate in a single layer, giving a little space between each piece of frozen mango if possible. Allow the mango to defrost for 15-20 minutes until you can pierce the cubes of mango with a fork with little resistance.
2. Transfer the mango to a food processor and add in the water, avocado oil, lemon zest and maple syrup to taste.
Blend until smooth, stopping to occasionally scrape down the sides of the food processor with a spatula.
3. Serve immediately, or you can make a big batch of this and freeze it it for later in an airtight container. Allow to defrost for a bit before scooping and serving.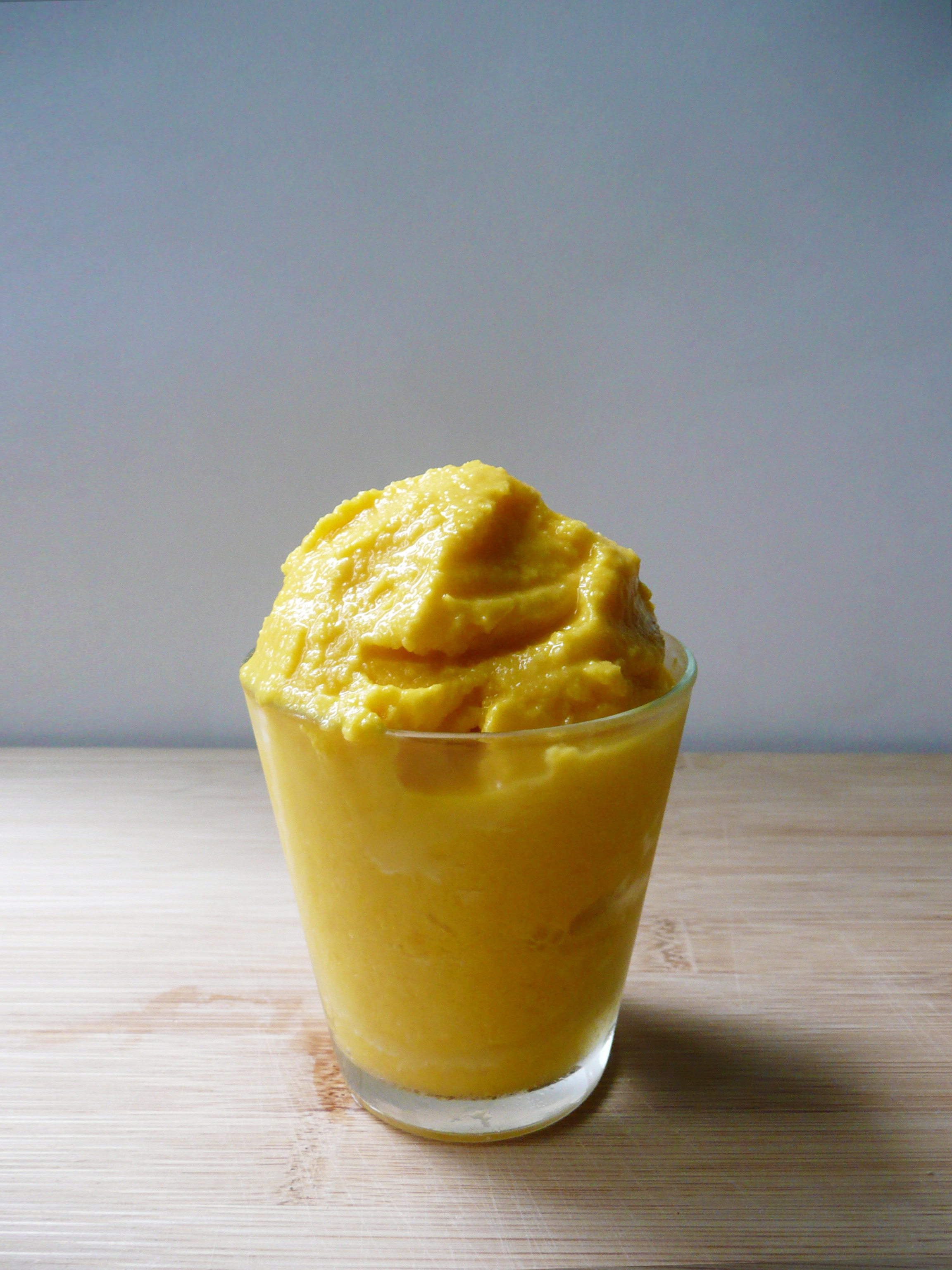 So good… and so simple to make! I'll definitely be making this more often come summertime.
Happy Eating!