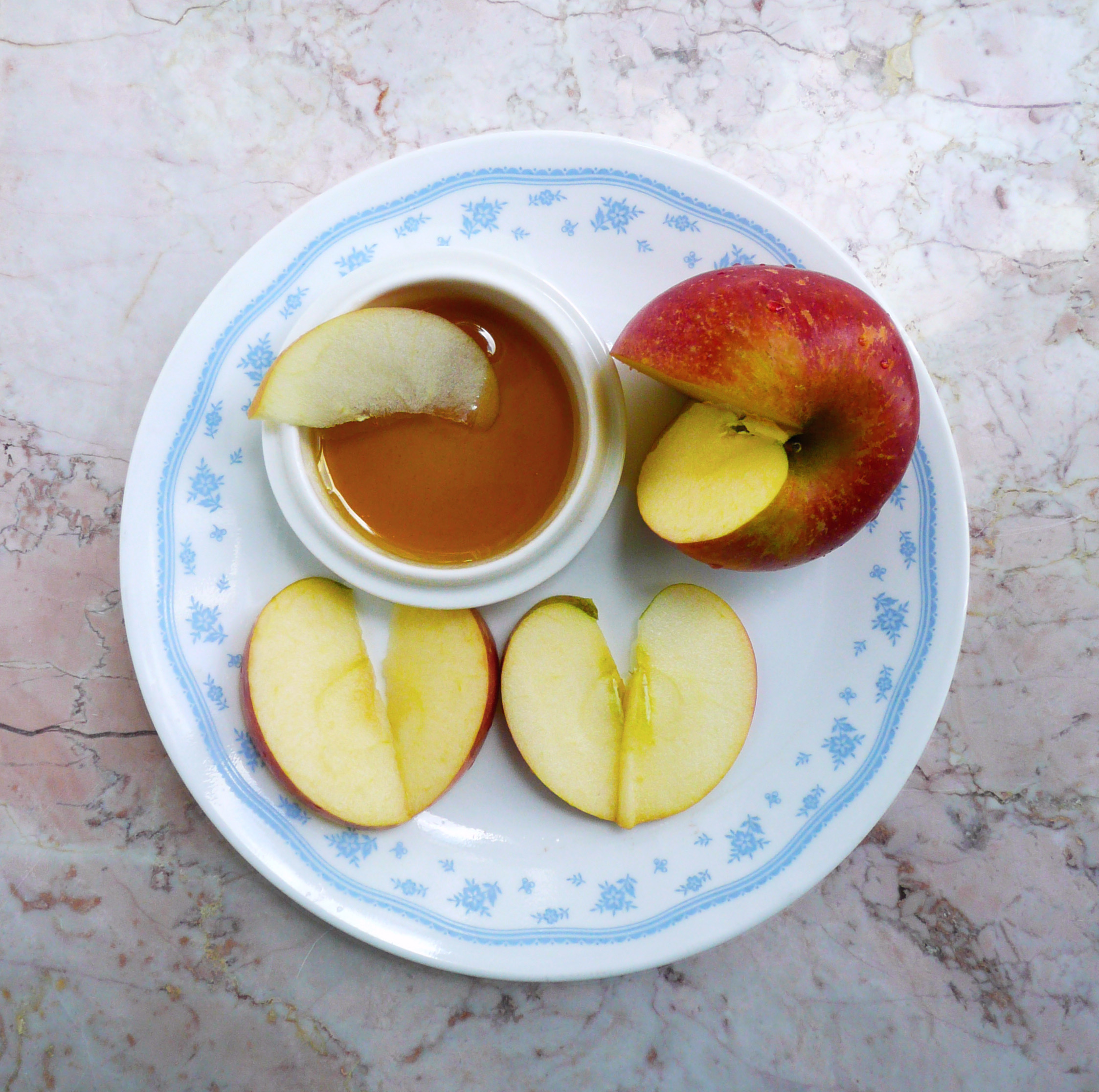 When I'm feeling like I want a sweet snack in a flash, I make myself a plate of apple slices and caramel dip.
This is the easiest no cook caramel dip ever. This caramel dip tastes incredibly indulgent  and takes just seconds to make. Olive oil and maple syrup may sound like an unusual combination, but it tastes delicious, especially when combined with the sweet apple.
Apple Slices and Two Ingredient Caramel Dip
Makes 1 serving
Ingredients
1 fuji apple (or apple of choice, I like fuji apples because they are nice and sweet)
Caramel Dip
1 tbsp maple syrup
3/4 tsp – 1 tsp olive oil
Instructions
1. Wash and slice your apple, and place the apple slices on a plate. Spoon the maple syrup and olive oil onto the side of the plate, or into a small dish. Stir the maple syrup and olive oil together until well combined. Dip the apple slices into the caramel and enjoy!