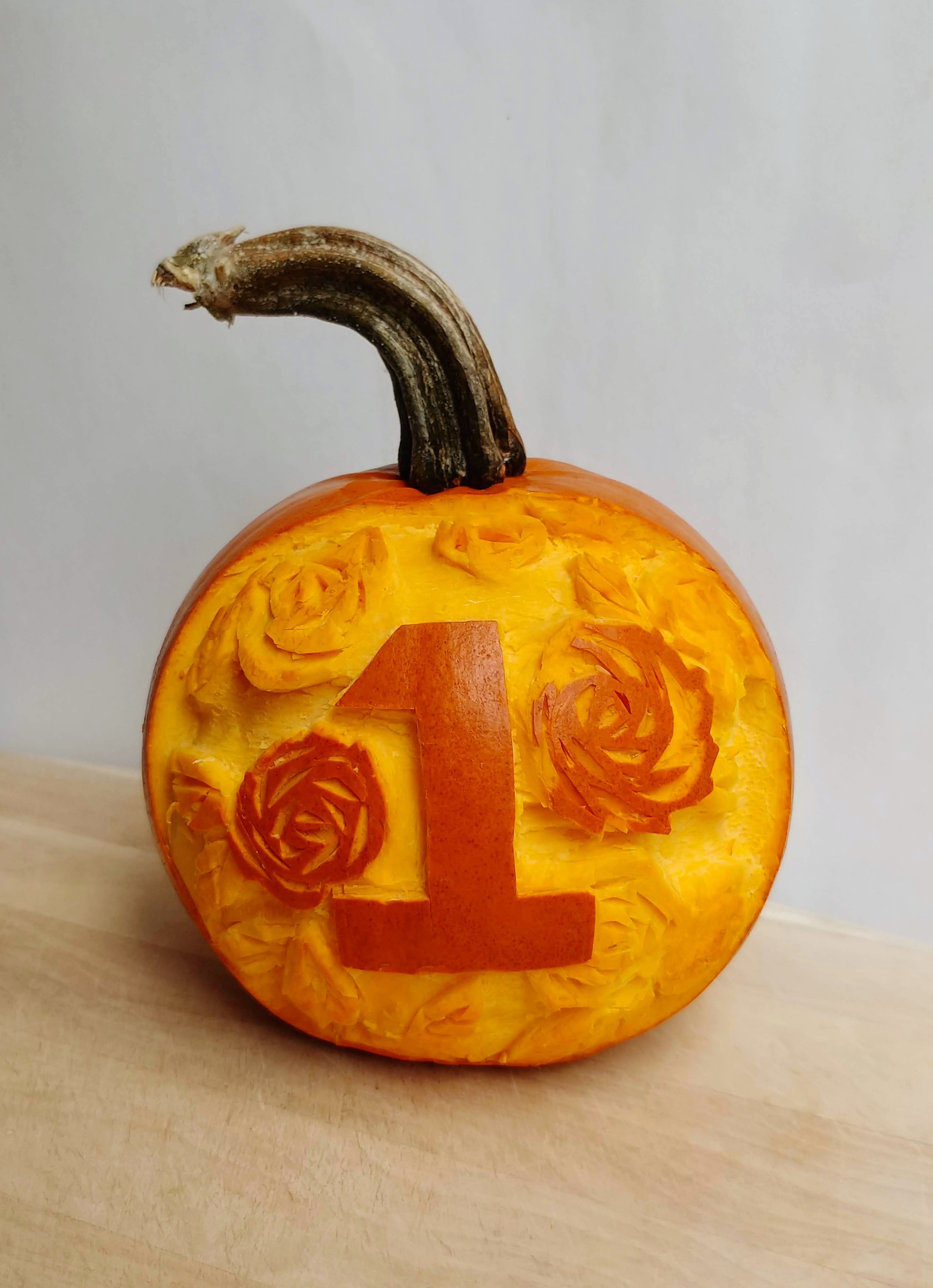 (The pumpkin that I carved to celebrate the blog's 1st birthday!)
My first post on this blog was November 19, 2017. I've officially been blogging for over a year now!
It's been a really fun year, but not the most comfortable one. I purposely pushed myself to try things that I was afraid to do this year, and writing this blog had a lot to do with that.
Before starting the blog, I had been writing recipes down for a year and a half, but I was afraid to share them. What if nobody read them? What if there were better recipes out there? What if I was terrible at food photography? What if the recipes weren't as good as I thought they were?
Eventually I worked up the courage to just try anyways. Just try and do the things that I very much wanted to do (but was afraid to). So I posted the Thanksgiving recipes that I would have wanted when I first figured out that I had food sensitivities.
And you know what? Nothing terrible happened.
Then I took another leap of faith and wrote another recipe, and another after that. A year later I've written 50+ recipes! And I'm proud of every single one of them.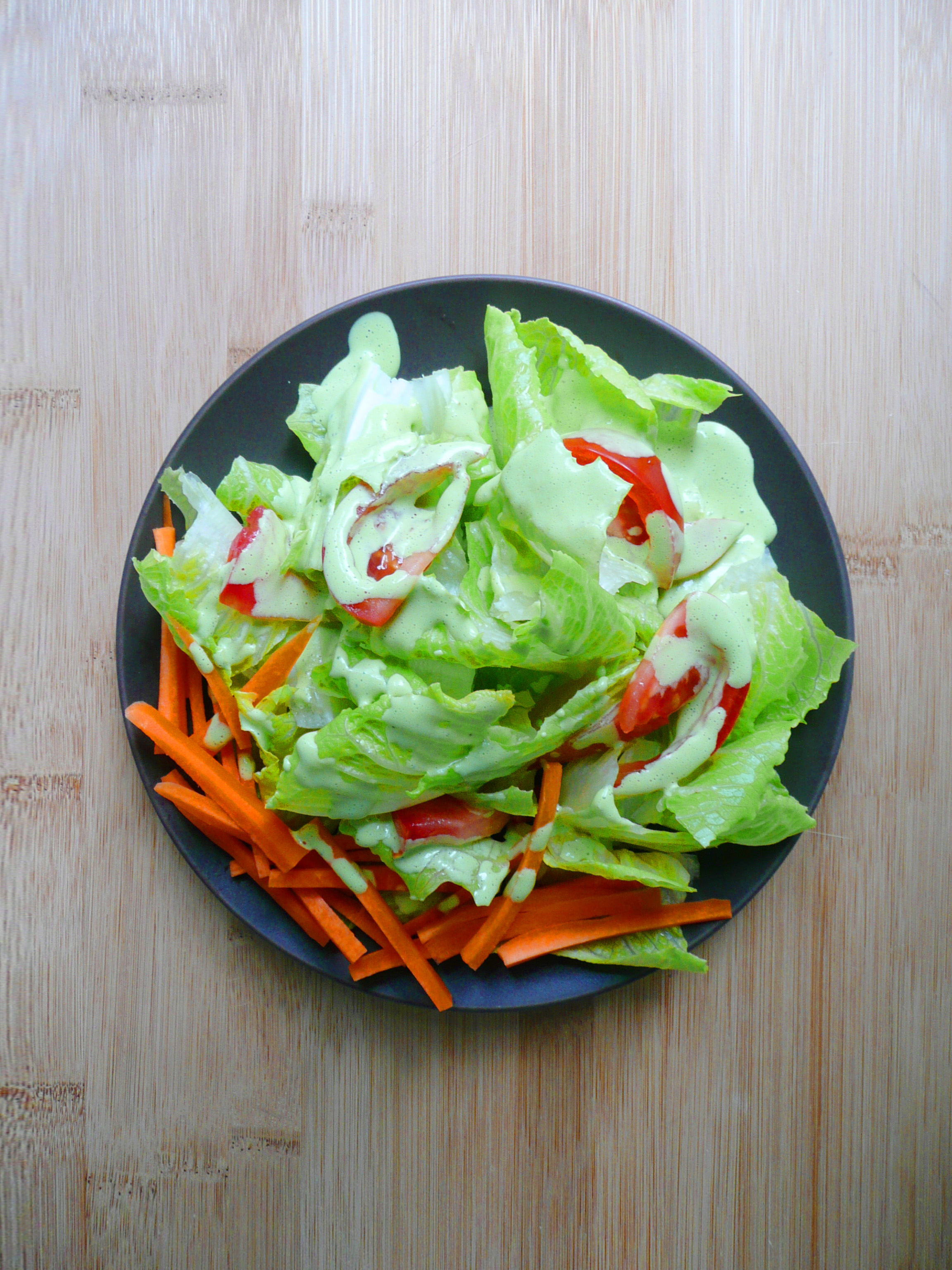 (Parsley Green Goddess Dressing)
But I'll let you in on a secret – halfway through every post I would think What's the point?
During every single one of those posts I worried that my photography wasn't good enough, and that my writing wasn't good enough. I worried that the blueberry muffin recipe that I had tested 7+ times was never going to come out right (turns out the 10th try they came out perfect!)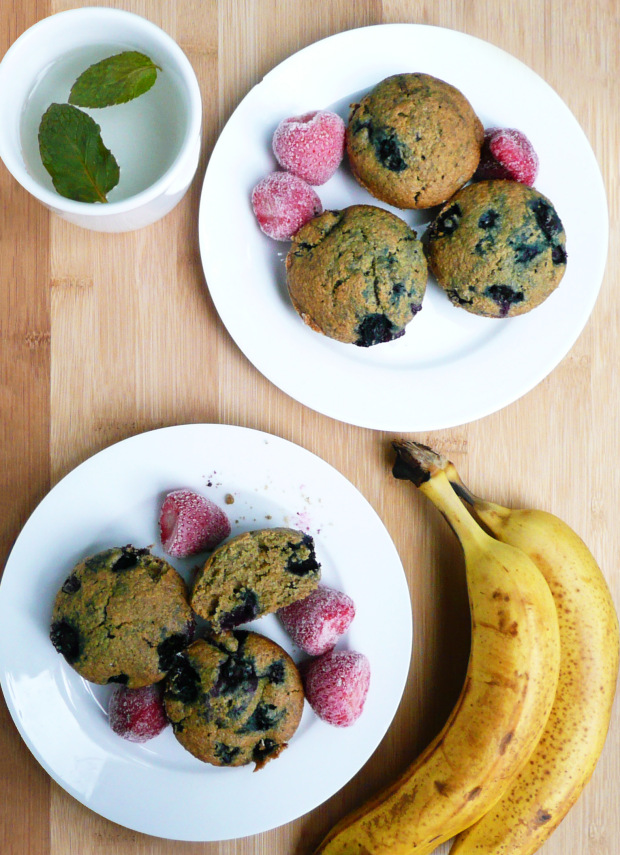 (Muffin Success! Finally…)
A year after starting this blog I've learned that the point is still that you try anyways. You do your best, and it's probably going to work out ok.
Not everything is a smashing success, I only post the recipes that I'm proud of on the blog. The recipes that didn't turn out so great I just worked on and polished until I knew that they were the very best that I could make them.
This year I designed leggings, backpacks, duffel bags, t-shirts, art prints, and even furniture for my society6 shop! I had no idea that was possible a year ago!
It's so exciting when someone buys something that you made because they think that it's cool, and the fact that I've been able to donate part of my earnings to a girls education charity (a cause that I really believe in) makes having my society6 shop as a creative outlet even more rewarding.
I also discovered the joys of shopping at the local farmers market! It's so much fun to see all the amazing food that is produced locally and it just makes your heart happy to see all the colorful different kinds of vegetables, squash, and living herbs that you can't find in a supermarket.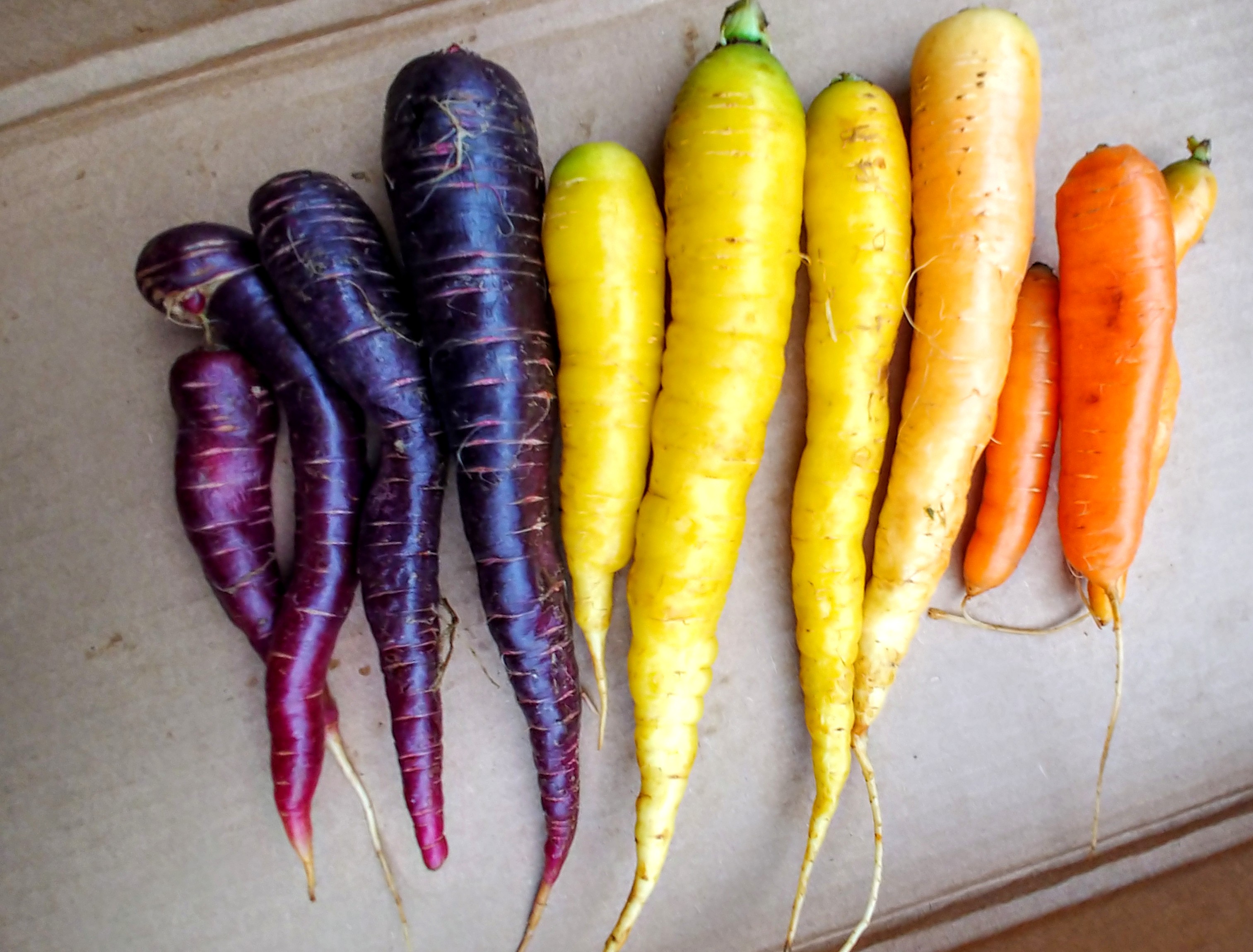 I also tried intricately carving pumpkins this year!
0 MNS G3.6 IN10 N3 RN3 O0.60 Y120.00 C20.00 YT1 CT1 s0 sY0.00 S550 C20 NRThrd1 needASF1 FM0 CR1.52 [0,0,0] Prymid2 maxDarkArea0.10 maxBrightArea0.16 maxPeakNotSat2.26 dr7.23 br6.75 wdr1.04 wbr16.08 sbr5.84 ldr13.10 lns28.0 FC111111111bfalic 0000X

If you want to do this I would highly recommending wearing a stainless steel mesh glove on your non-dominant while you're carving. 
I carved the pumpkin on the left first, then after a few days I carved it a little more until it turned into the pumpkin on the right.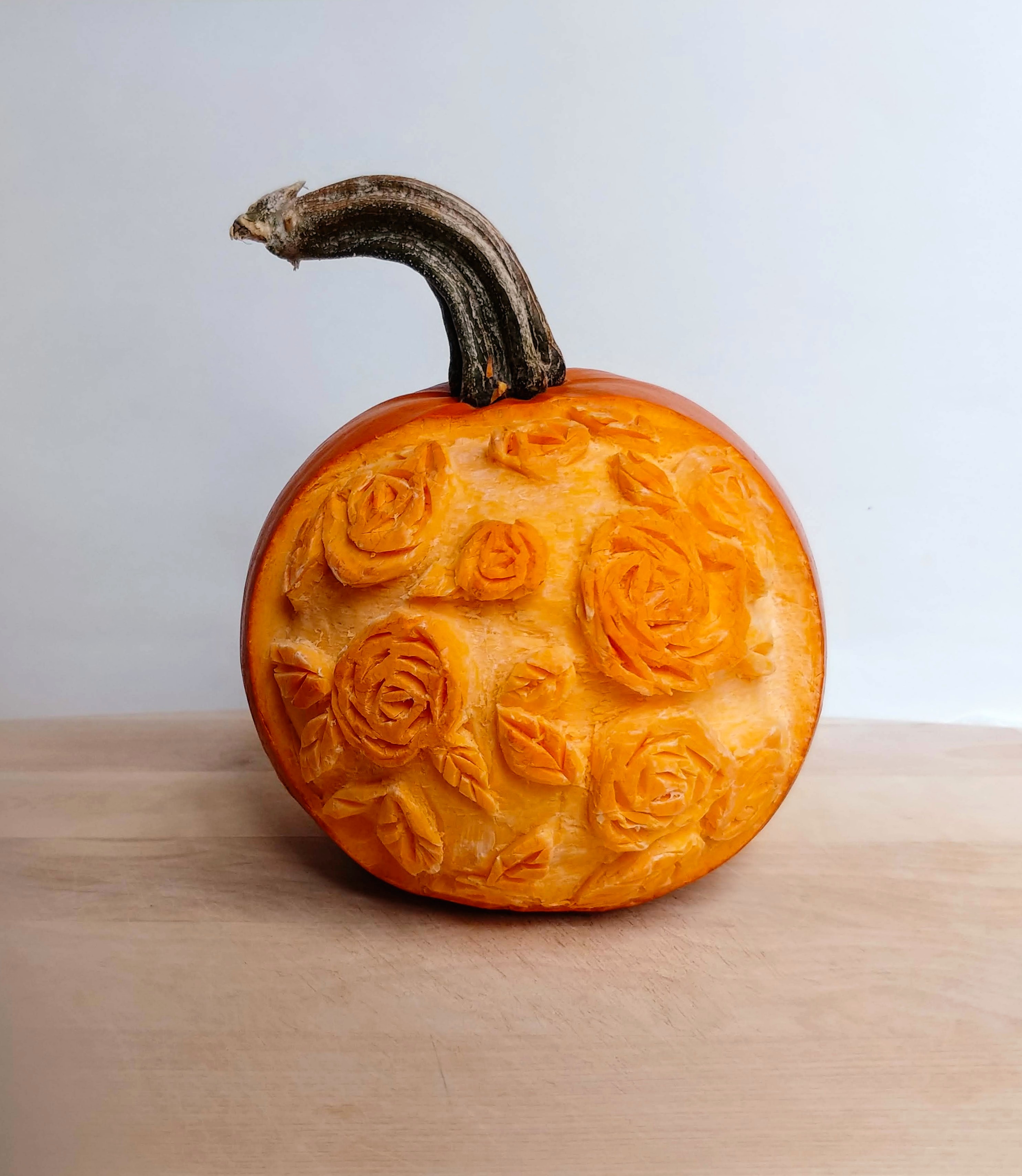 Here's a closer look at the final result. I'm pretty proud of it I have to say. I watched a few YouTube videos on Thai melon carving and that's how I figured out how to carve the roses. Maybe I'll try carving melons next year…
For Christmas I made this Dala Horse for my friend Katie. She's part Swedish, and I wanted to make her something to say "Thank you for being an awesome friend this year!" This is the first Dala Horse that I'd ever made and loved the process of making it.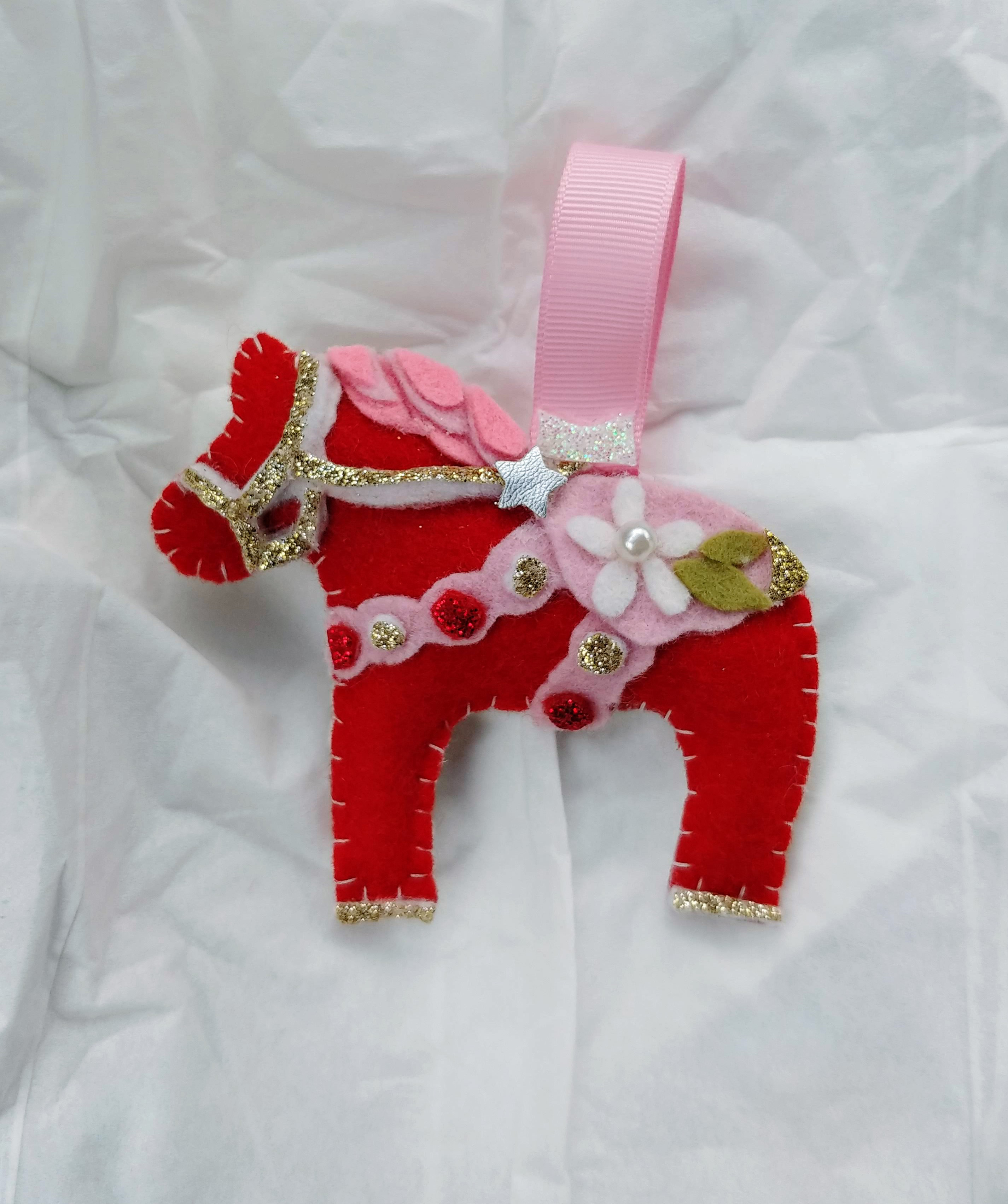 I made it from some red merino wool craft felt that I had been unsure about what to do with. This one turned out so well that I was excited to make more of them.
So I made these two horses sharing a carrot…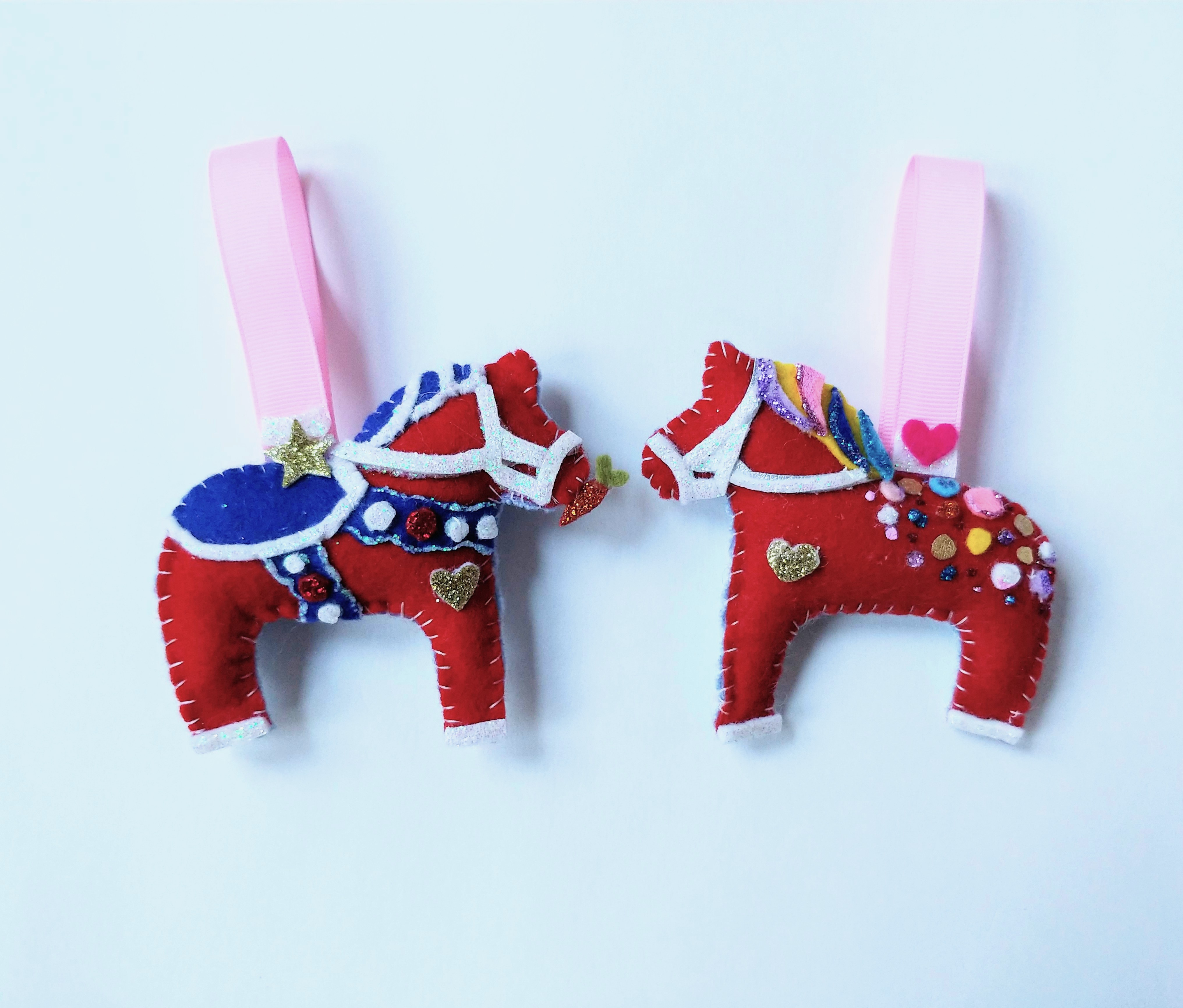 Then I made a few more Dala Horses…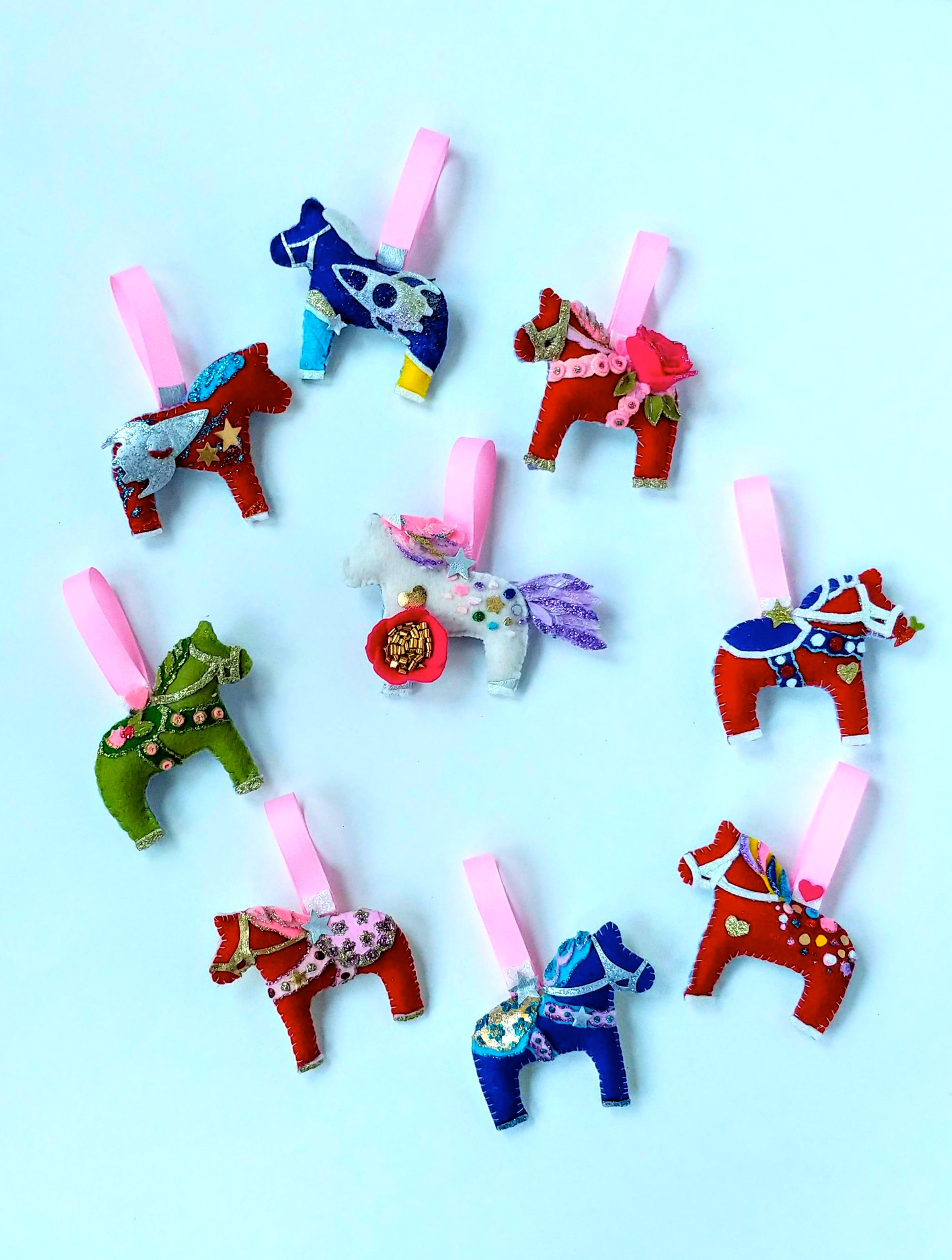 All in all I made 10 Dala Horses this year (personalized for various friends and family members). They took a lot of work (and were made from scraps of things that I had from other projects), but they came out so well!
I hope that 2018 treated you well, and that you are having a great holiday season!