Halloween is one of my favorite holidays! It's always so fun to see everyone's costumes, and I have many happy childhood memories of eating lots and lots of candy.
Let me tell you, when you have dietary restrictions, the most difficult holiday isn't Thanksgiving, it's Halloween, because there's always leftover candy and you have to give it away quick, or else you find that you're eaten half the bag before you know it.
I don't speak from experience of course…
But sometimes eating half a bag of left over Halloween candy once a year is SO worth feeling crummy afterwards.
Especially when you have white chocolate Kit Kats or white chocolate peanut butter cups… which are just extra awesome.
Another thing that makes Halloween super fun is decorations! While I love carving pumpkins at Halloween, it can be messy and time consuming and if you've left your Halloween decorating to the last minute, you can still make adorable decorations to put in the window to welcome all the trick or treaters!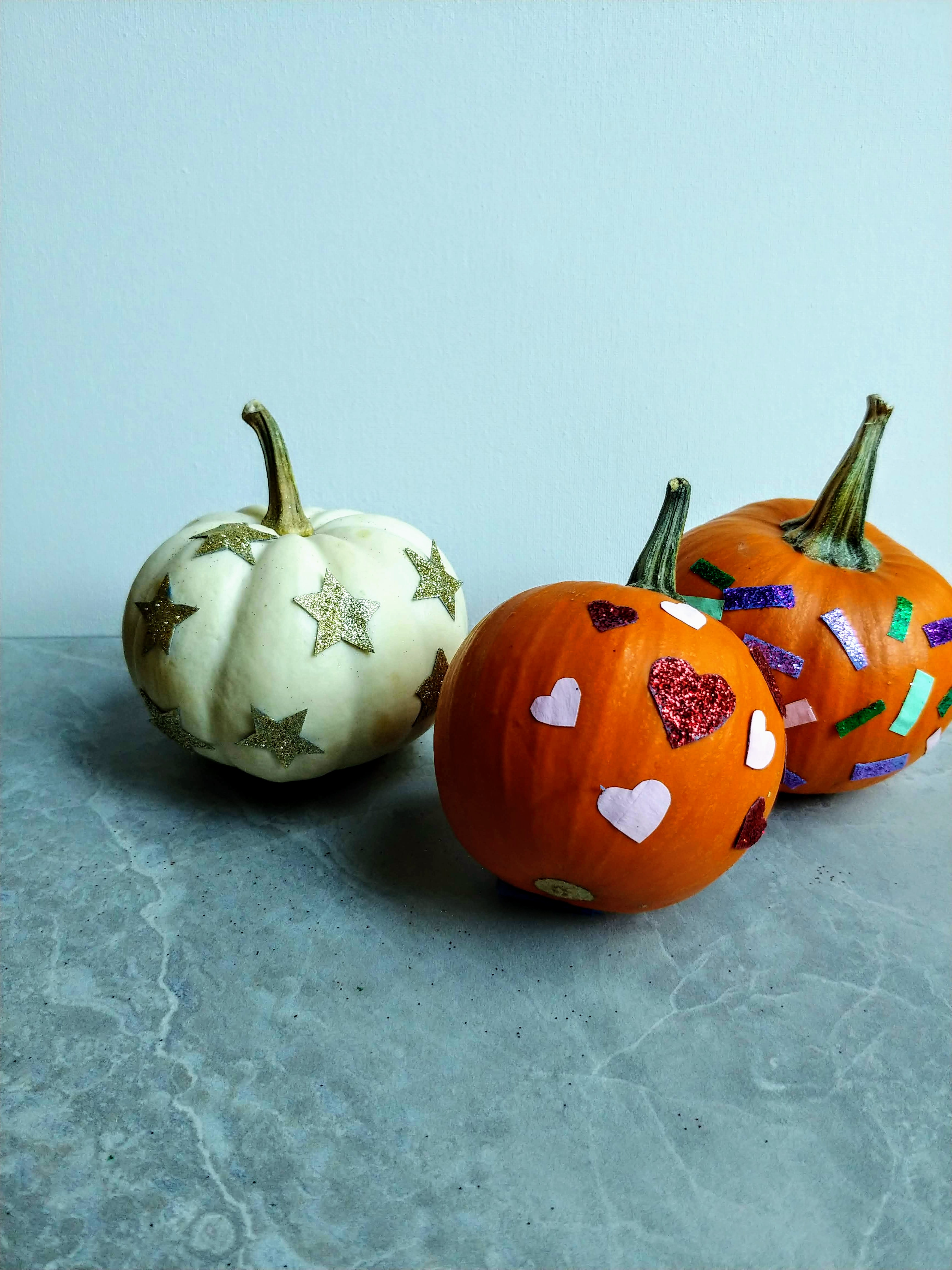 There are lots of tutorials for spray painting pumpkins, but I wanted to be able to cook with these after Halloween, so I used painters tape to make low tack stickers to put on these mini sugar pie pumpkins.
If you don't have time to do this DIY, another option is just to buy some colorful stickers at the craft store and stick them onto the pumpkins instead. The store bought stickers might be harder to pull of the pumpkins, but I think that if you press the store bought stickers to your skin before putting them onto the pumpkins, the stickers might lose a little of their tackiness and be easier to pull of the pumpkins when you're read to cook with them.
This DIY is best done a few days ahead of time if possible so that you can be sure the stickers are really dry before you start cutting them, but can also be done in about an hour or two before you want to start decorating the pumpkins if you use hairdryer to help the paint and Modge Podge layers dry quickly.
For your homemade stickers, you will need:
-painters tape
-acrylic paint
-ziptop bags
-Modge Podge (optional)
-glitter (optional)
-brushes
-scissors
-hairdryer (if you're doing this DIY at the last minute)
Instructions
1. Lay your ziptop bag flat on the table and overlap pieces of painters tape by about 1/2 an inch over the bag. You want to have about 2 layers of tape on the plastic.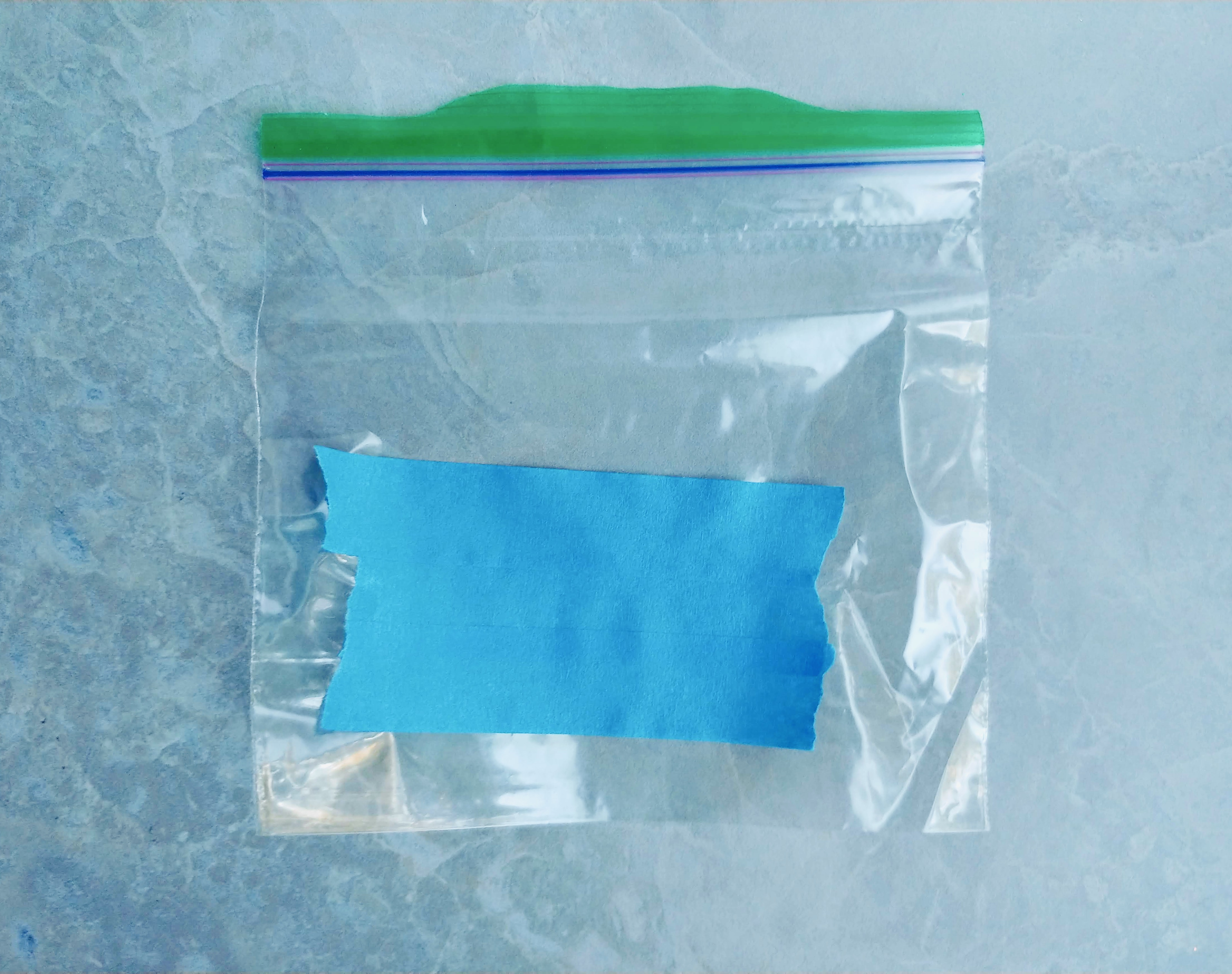 2. Paint a thin layer of acrylic paint of your choice over the painters tape. Allow to dry, or use a hairdryer to dry the paint quickly. Paint on more layers of color (using the hairdryer between layers) until you're happy with the result.
Optional – Everything is more fun with glitter! If you want your stickers to be glittery, mix a little bit of Modge Podge with a generous amount of glitter and paint it over the top of your painted painters tape. Use a hairdryer to speed up the drying process.
What I first did is I painted the tape with acrylic paint and then sprinkled glitter on over the top while the paint was still wet, thinking that it would be tacky enough to keep the glitter on. That turned out not to be the case, and there was tons of glitter fallout (which you'll see in the pictures, but a little glitter just makes things more festive! :D). I ended up having to vacuum up a lot of glitter, but it all came out ok in the end. I fixed the problem by spreading some Modge Podge over the top of each glittery sticker with my finger and blasted them with a hairdryer to get them to dry quickly and voila! No more glitter fallout.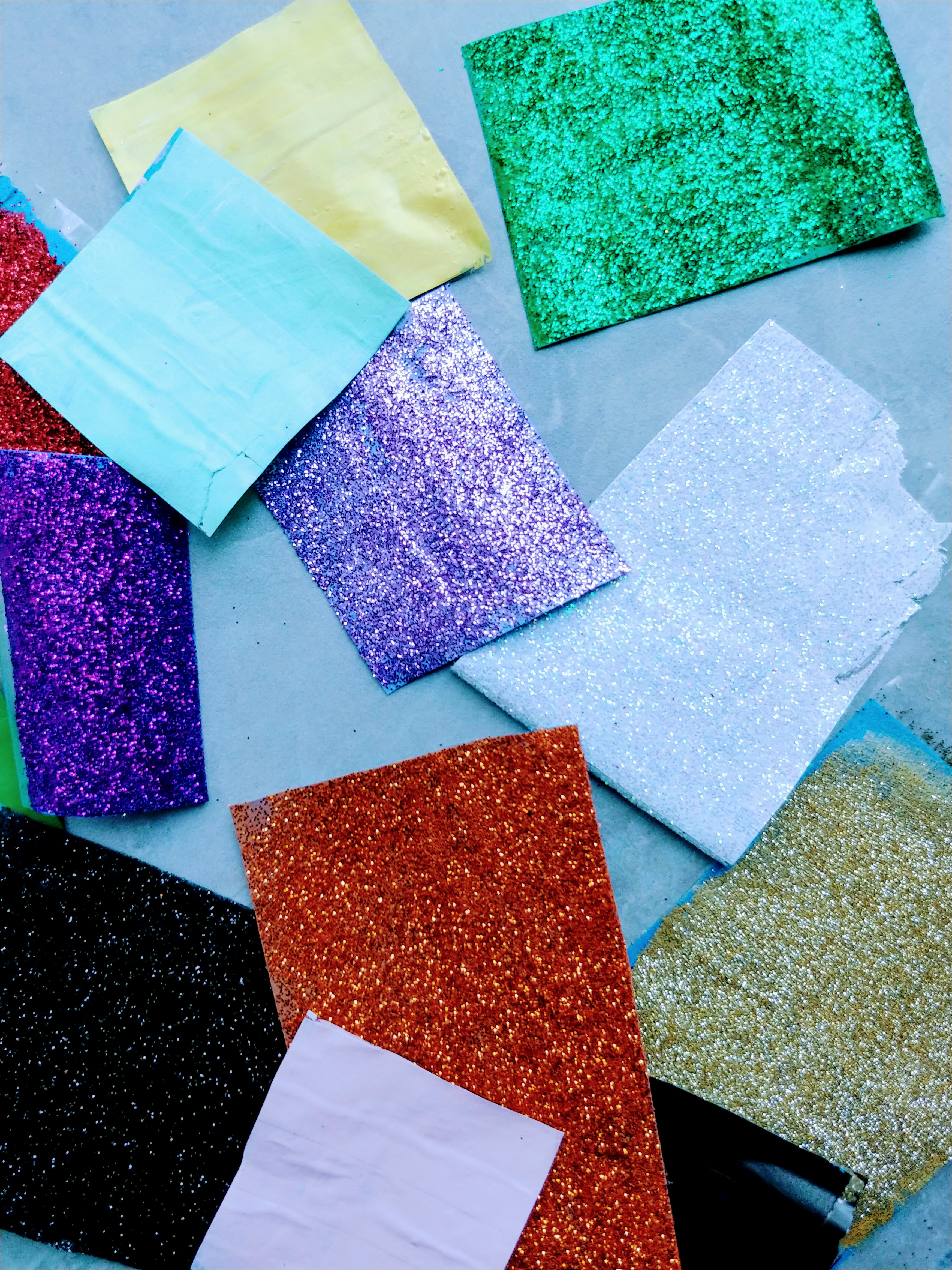 So glittery! And super affordable!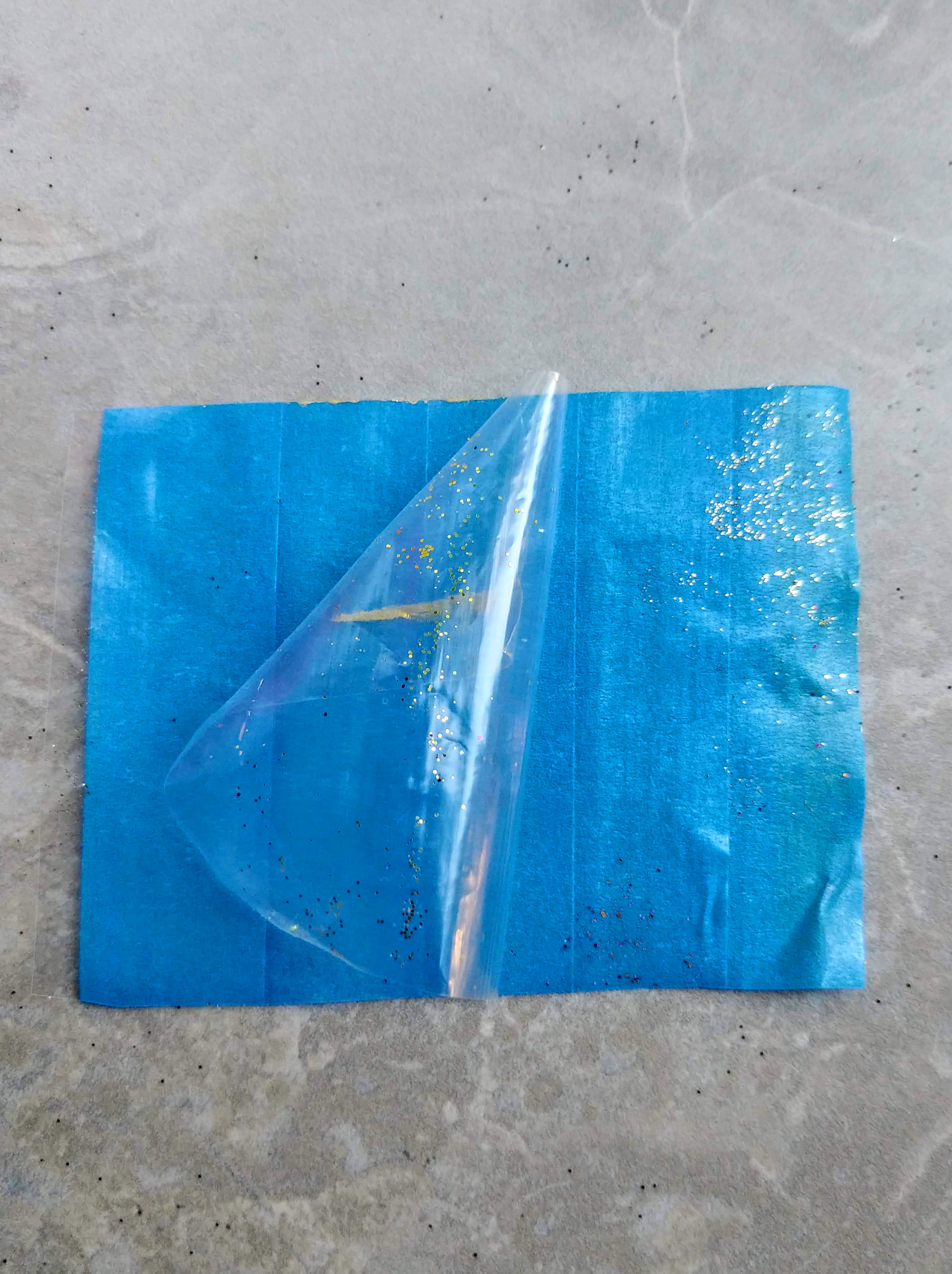 Once the layers of paint and Modge Podge are dry, cut away the excess plastic from the sticker tape. Peel the plastic off the back of the sticker tape and then cut out whichever shapes you like and stick them onto your pumpkins.
Give each sticker a good press once you place them onto the pumpkins and decorate to your heart's content!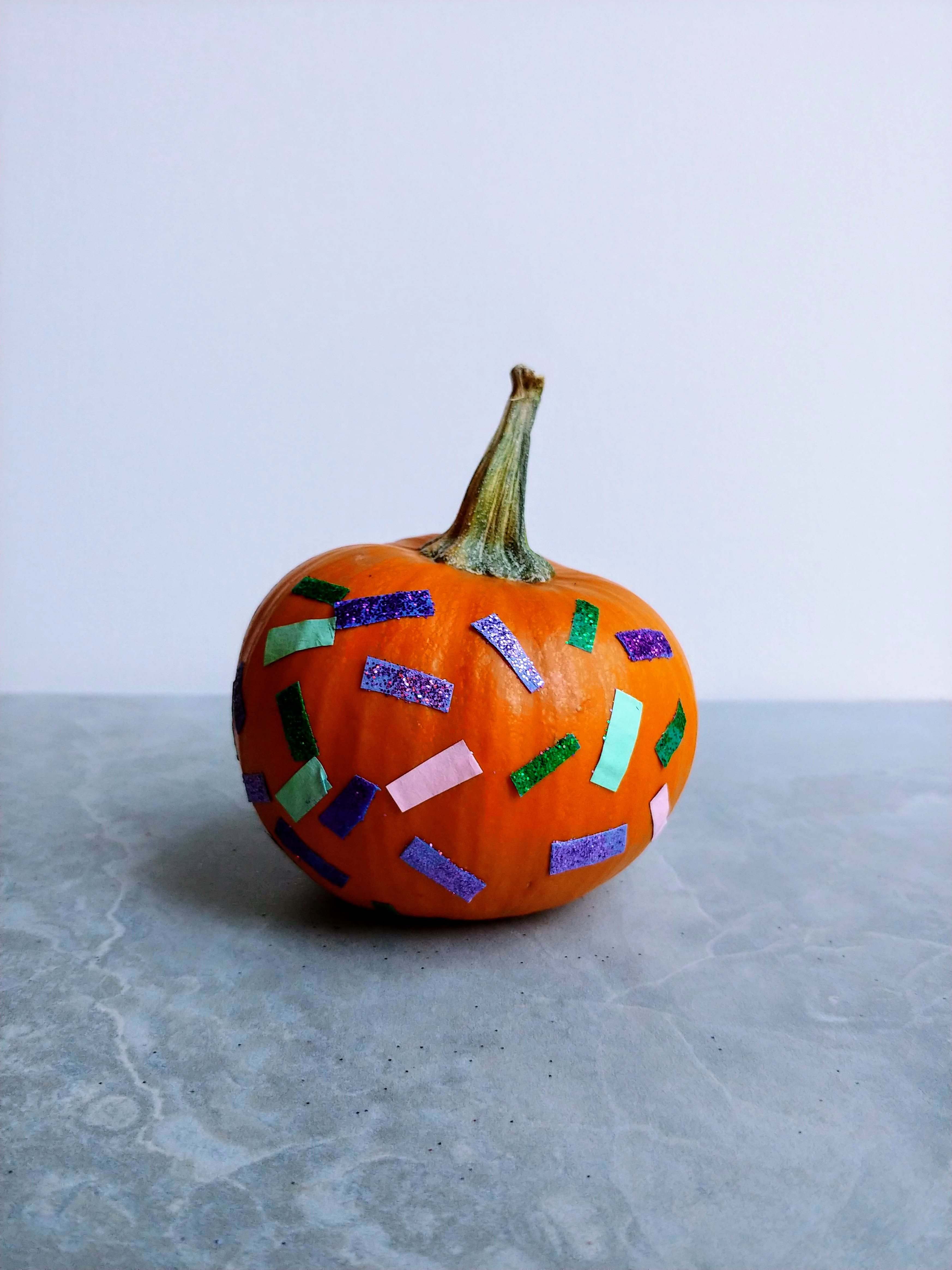 This is the disco mini sugar pie pumpkin…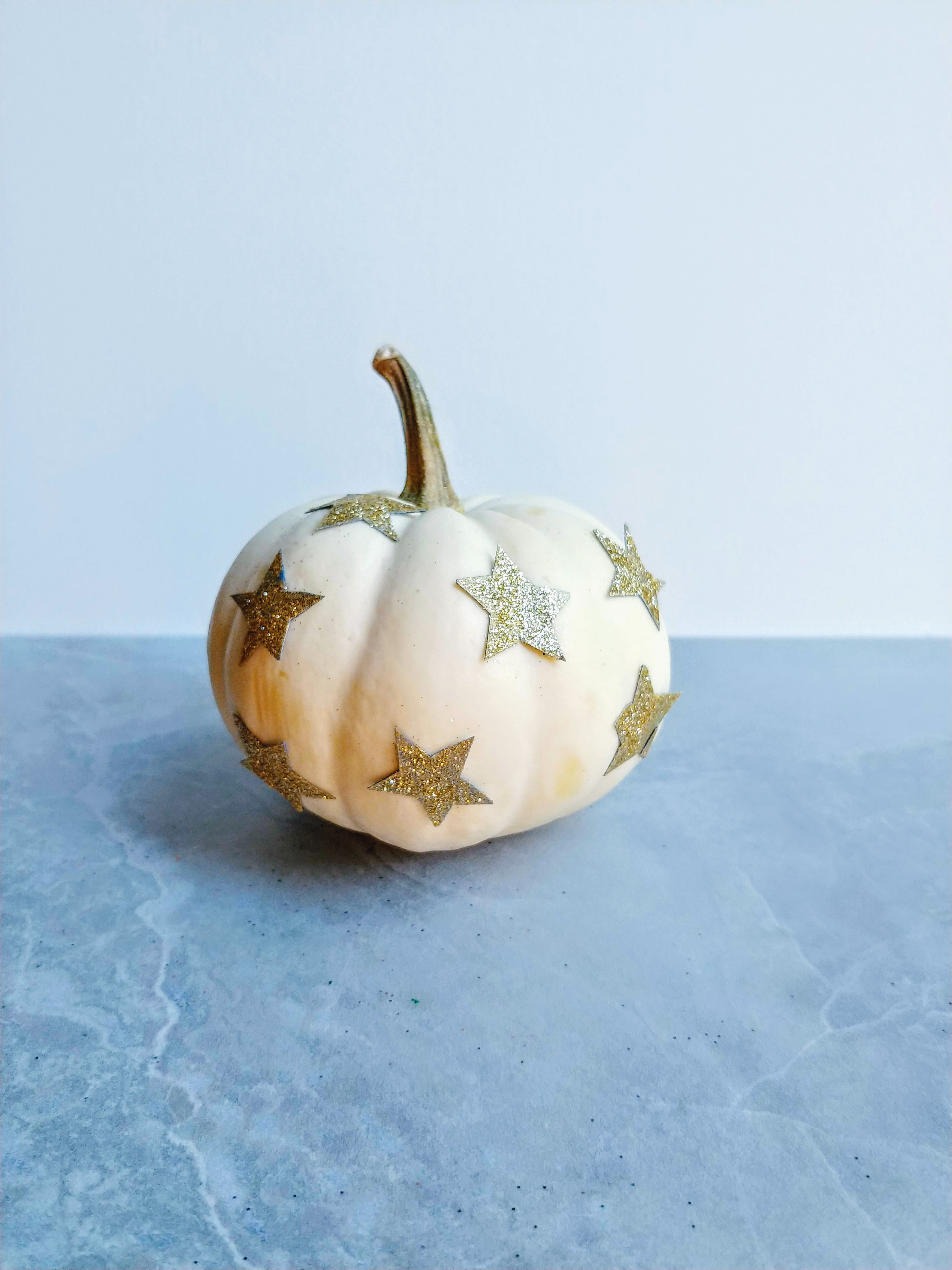 The Cinderella pumpkin (this variety of mini pumpkin is naturally white so I didn't have to paint it). I love the glittery stars! This pumpkin looks so elegant!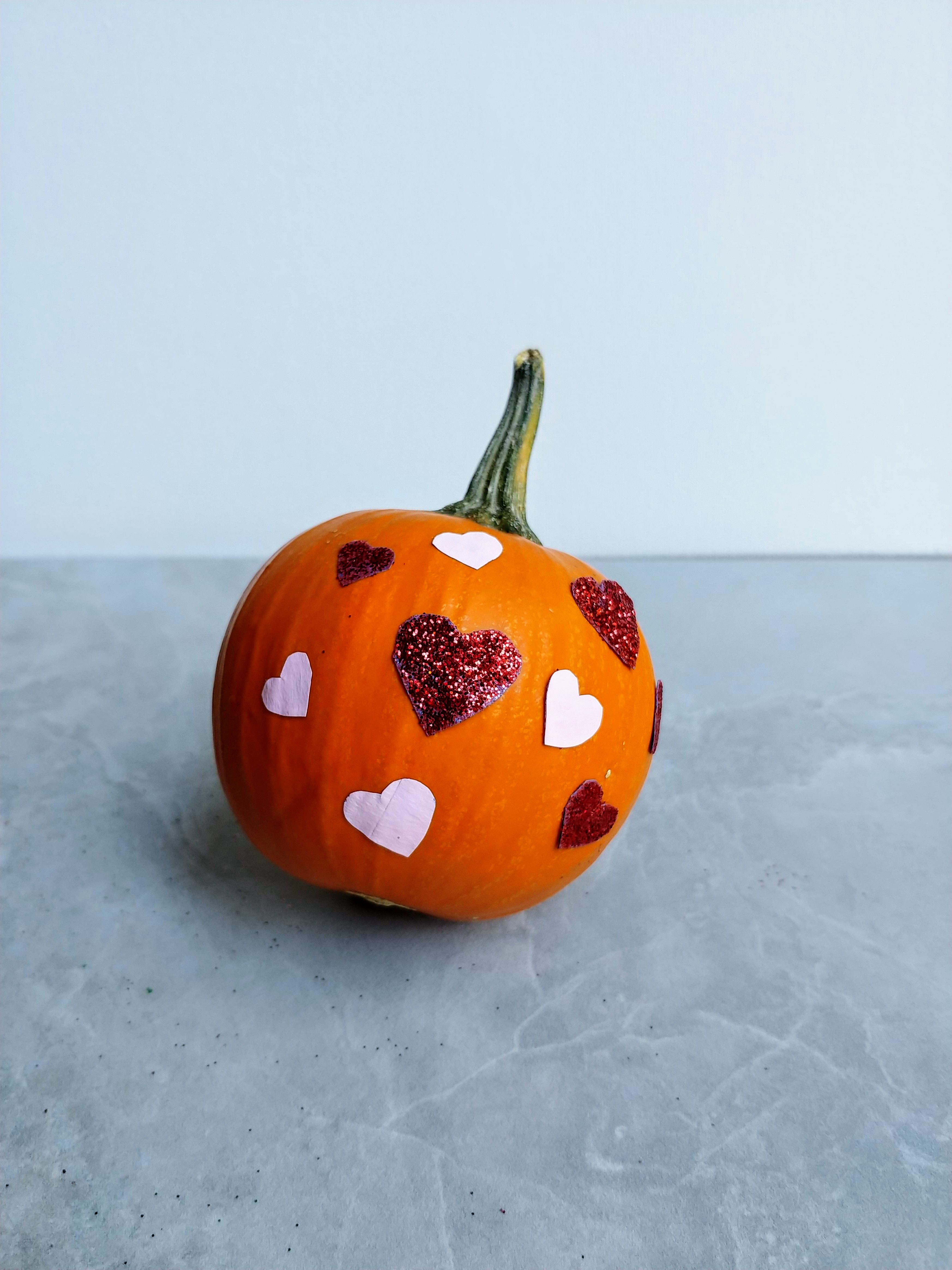 The sweetheart pumpkin…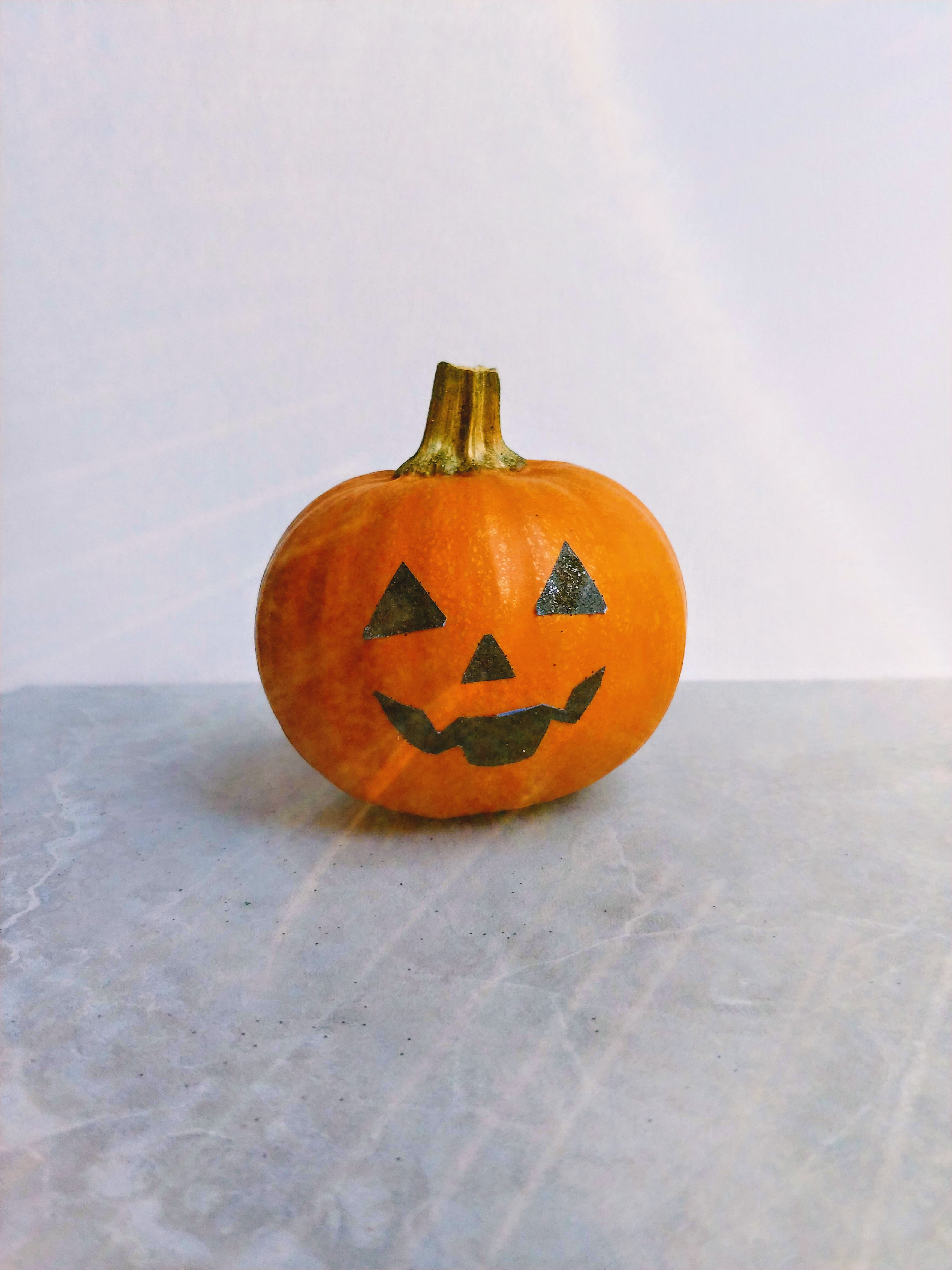 And the Jack-o-lantern pumpkin enjoying the sunshine.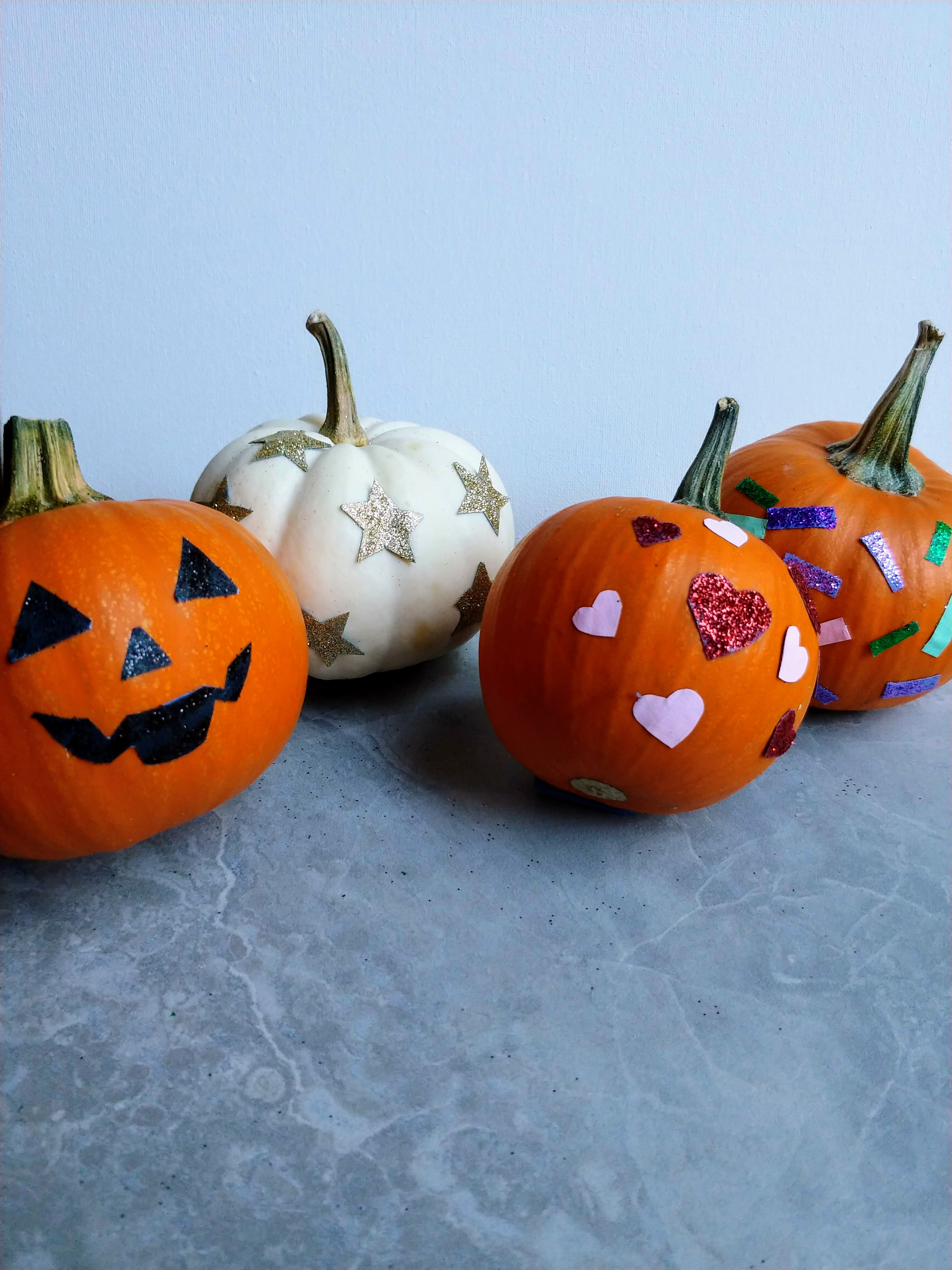 All the mini pumpkins in their 2018 class picture…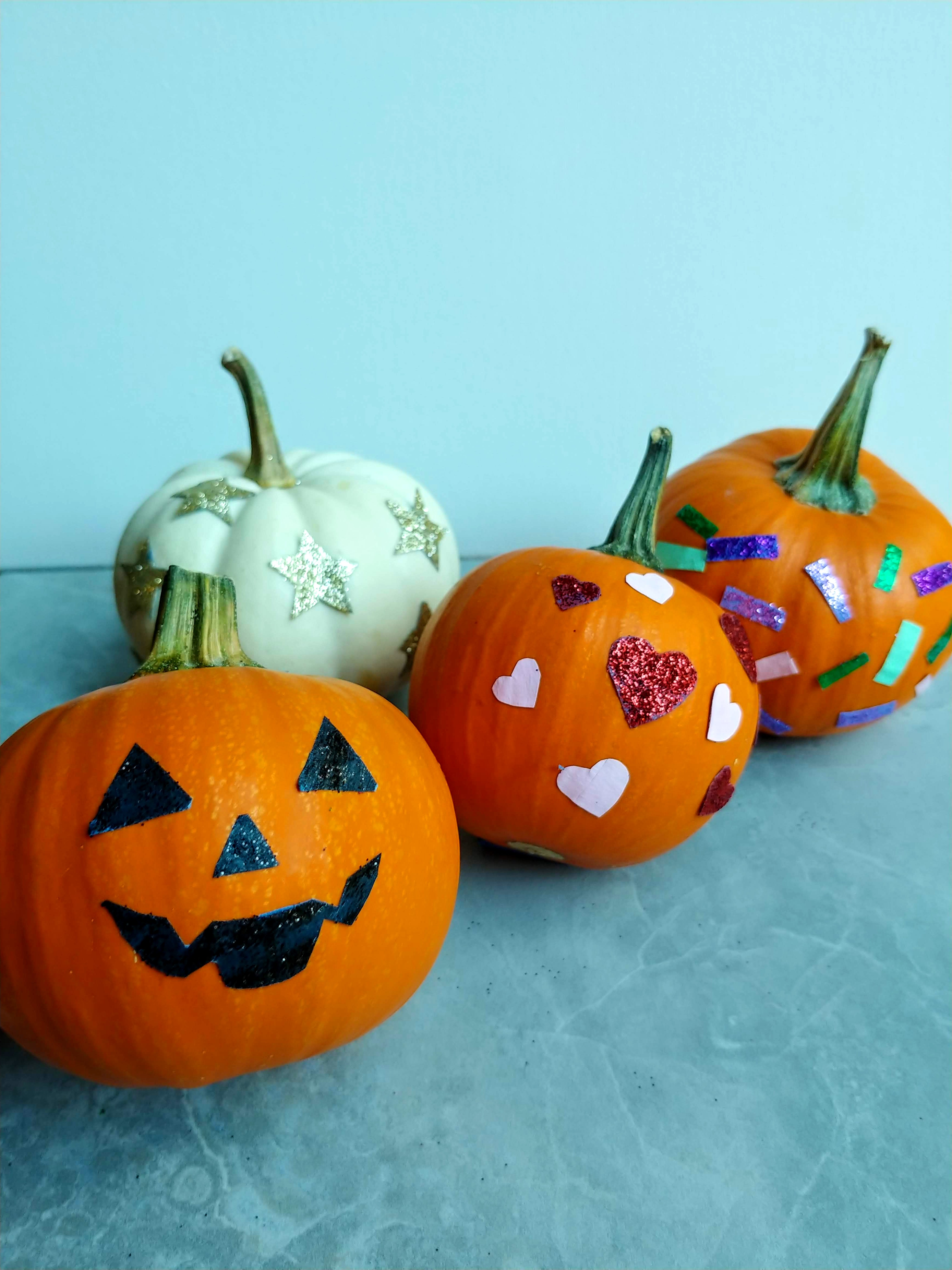 And the Jack-o-lantern pumpkin being extra friendly and steppin' forward to wish you a very Happy Halloween!