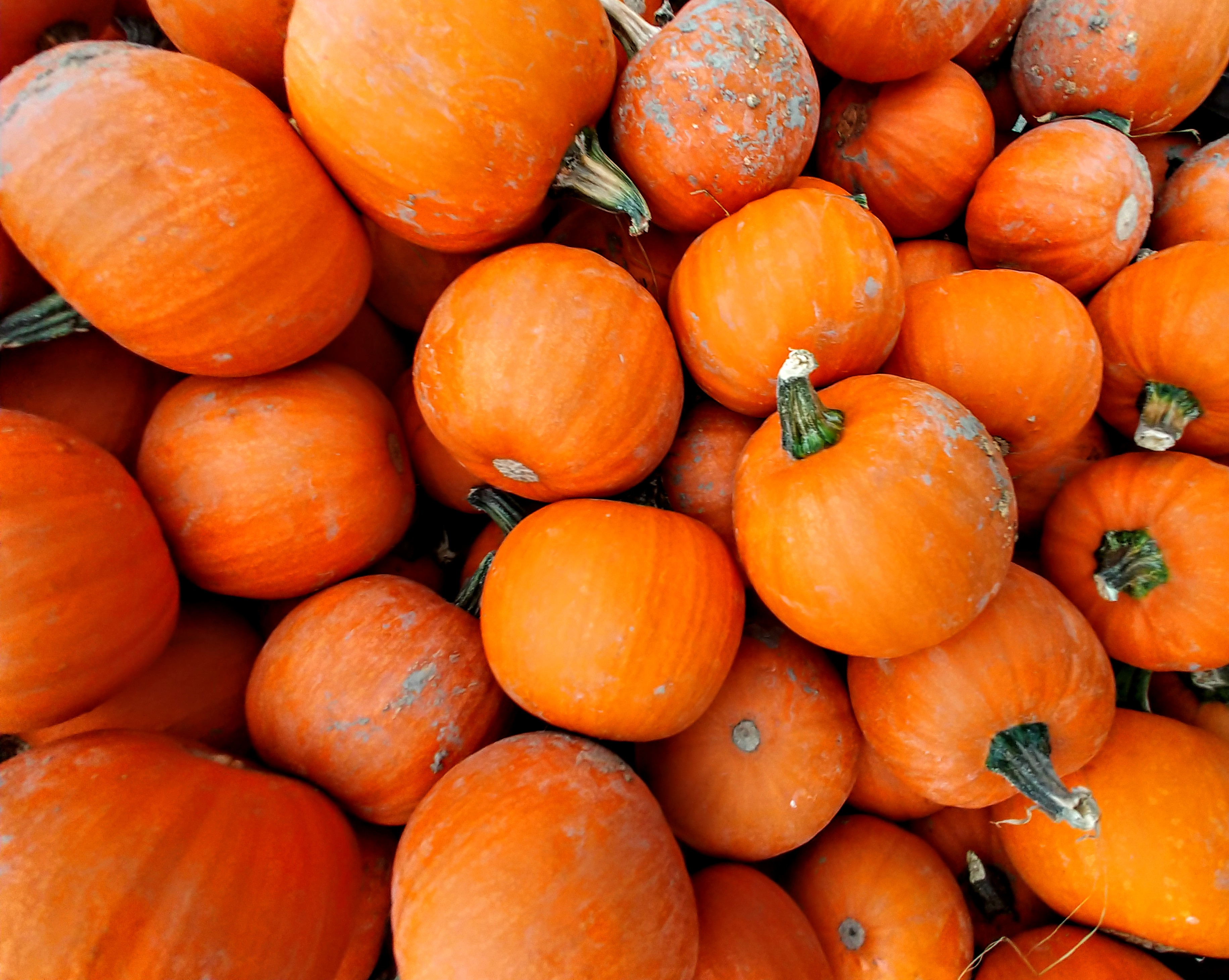 It's Fall!
My favorite season of the year.
It's time to wear cozy socks, cuddle up with a book by the fire and drink / eat pumpkin spice flavored things with joy!
I love seeing all the autumn leaves turn color and am very much looking forward to Halloween and Thanksgiving (of course my favorite holidays are always food related…).
Recently, I discovered a local farmers market nearby and I didn't know what I was missing until I went there. My weekly trips there are something that I look forward to on the weekends.
I've almost always shopped at grocery stores before, and it is so neat to be able to see all the different kinds of food that are produced in my local area. There are shelves with local honey, dried herbs, lots of different vegetables (I saw a purple bell pepper for the first time here a few weeks ago), and locally produced beef and lamb as well.
I buy fresh eggs often here. They come in a beautiful array of colors, from white, to brown, to pastel blue. The fresh eggs also taste so good, and the hens that produce them are free ranged.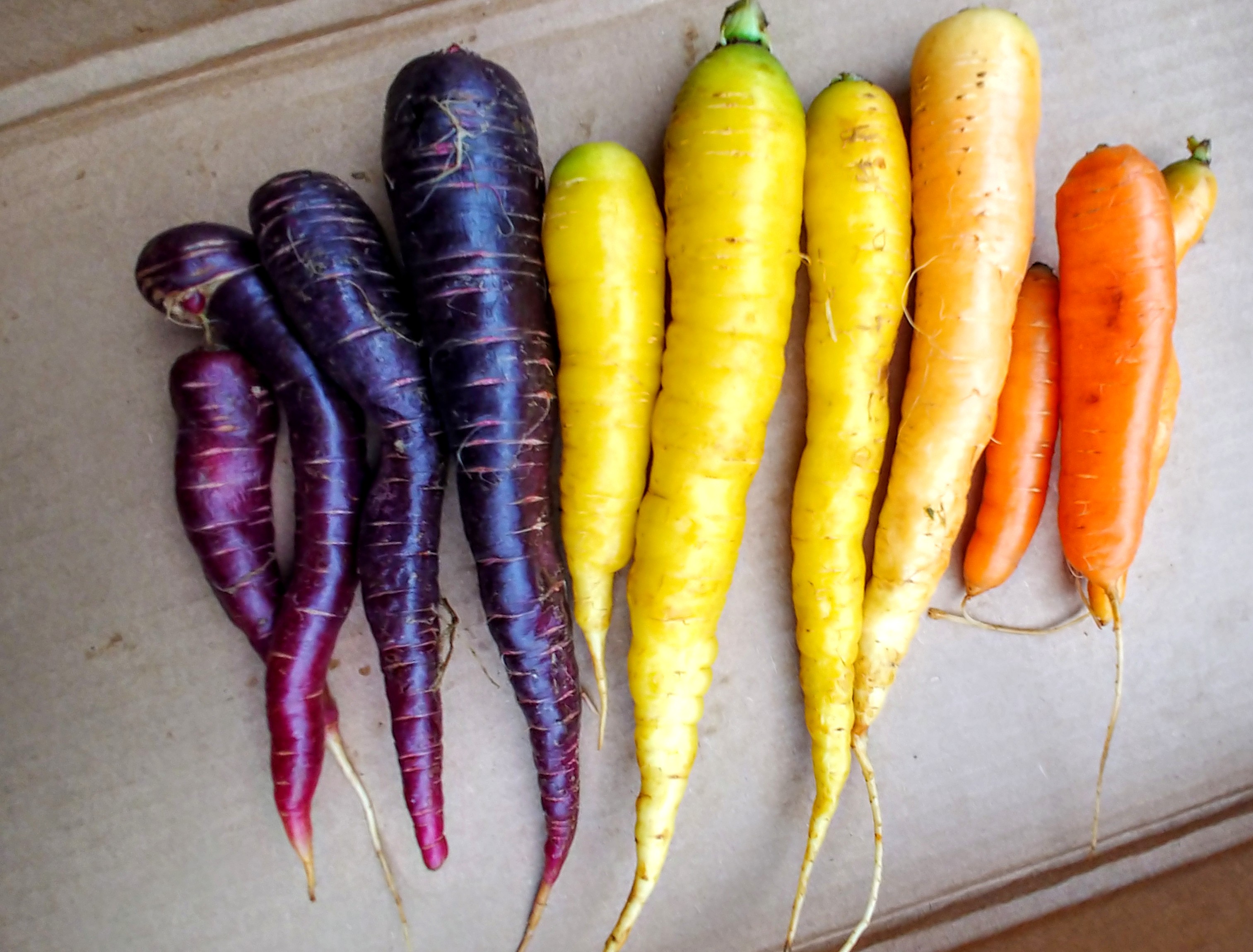 These beautiful carrots were $1.99 / lb, which is more expensive than the $1.29 / lb at the local grocery store, but these were locally grown. I also usually buy kale and lettuce here as well, and they are usually about 50 cents more per bunch. For not very much more, it seems really exciting to be able to support local farmers in my area.
I love seeing all the different kinds of squash that they had at the farmers market. A lady came by with a cart piled high with all kinds of them which she mentioned that she was going to use for decoration.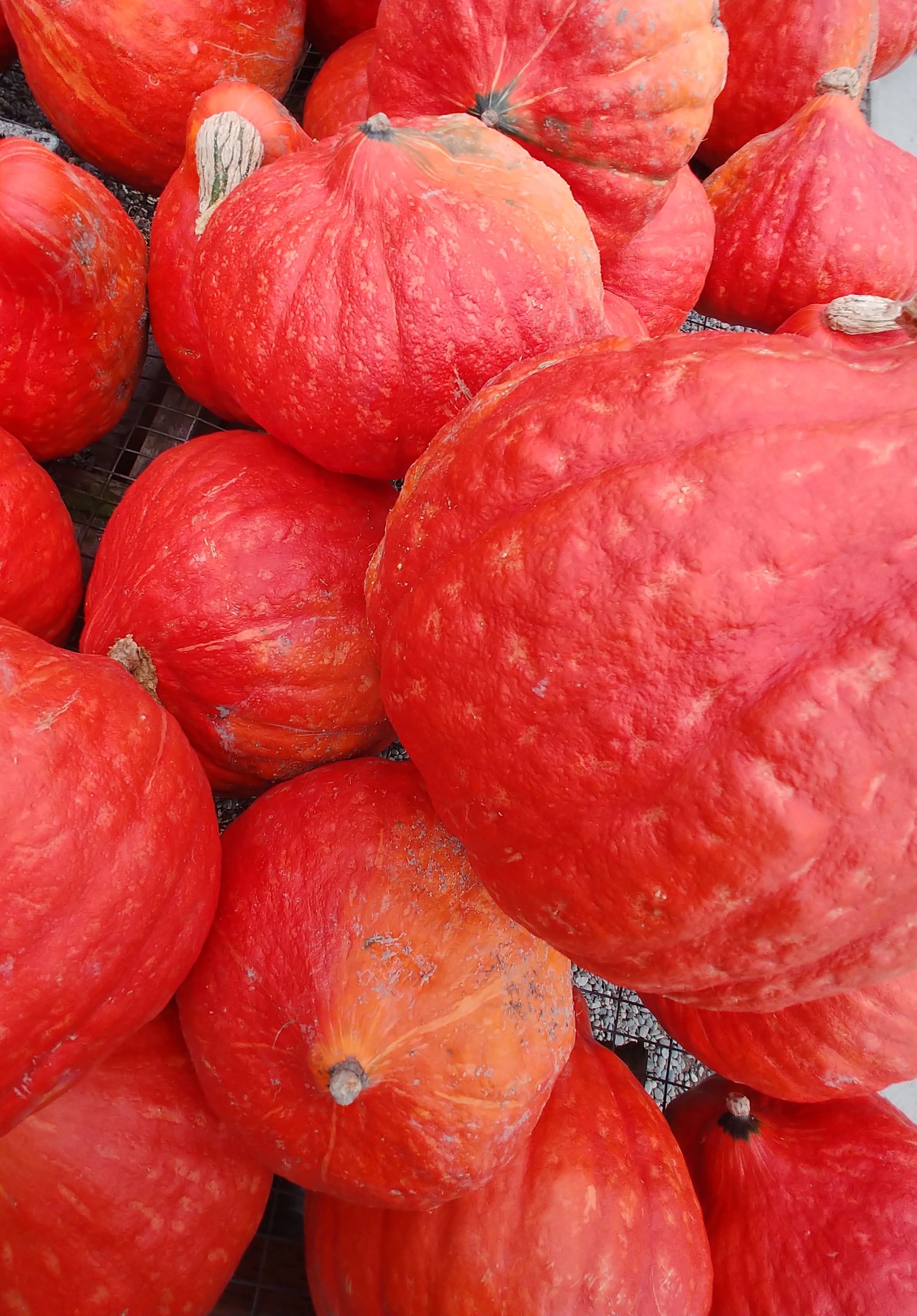 I can see why, all of them look interesting. These beauties are Cinderella Pumpkins. So cool! I've never seen these kinds of pumpkins before.
It was also super cute to see parents taking pictures of their toddlers holding little pumpkins. What a sweet memory.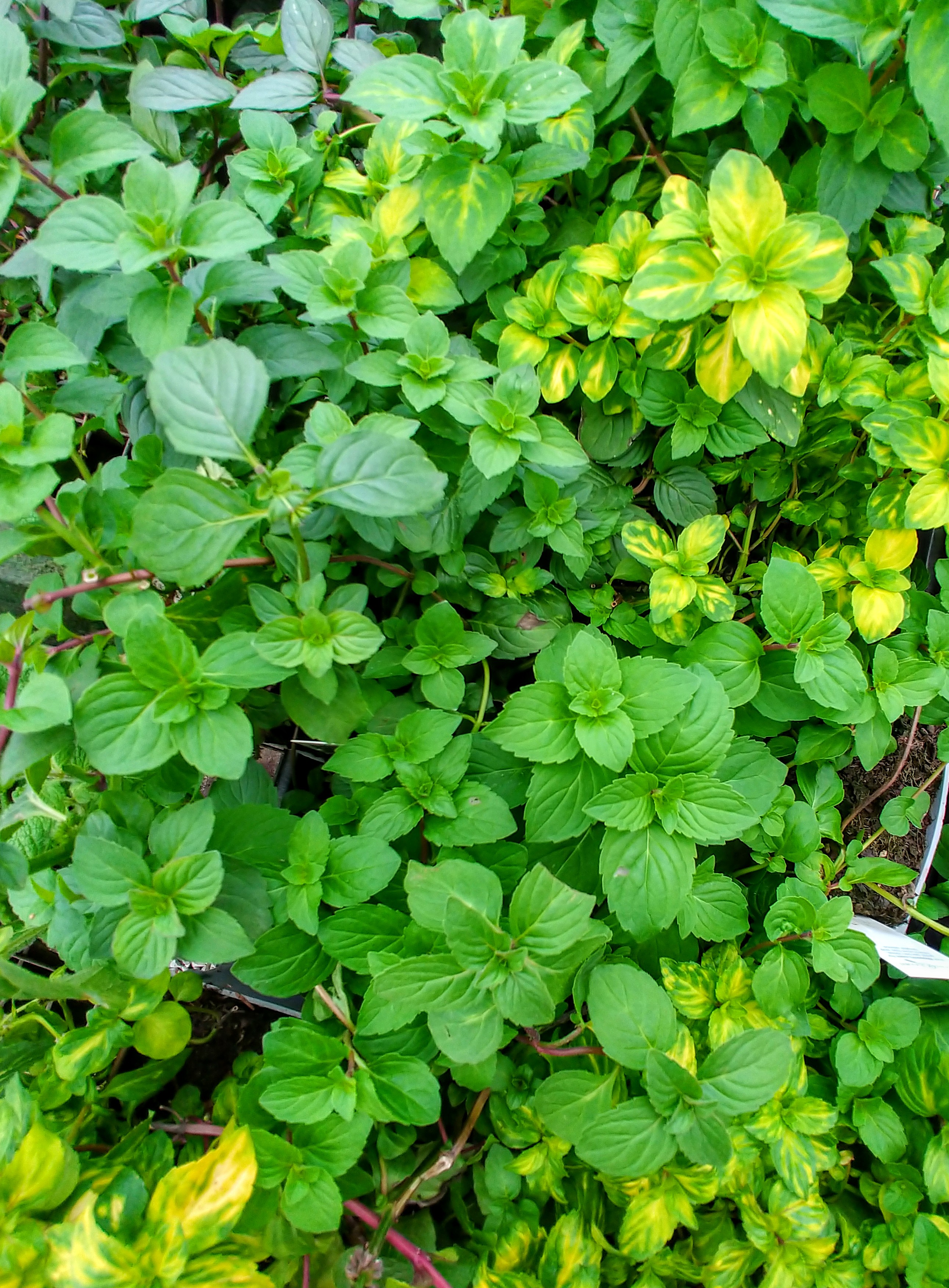 They also sell lovely herbs (both dried and live plants) there. Here are a variety of mints!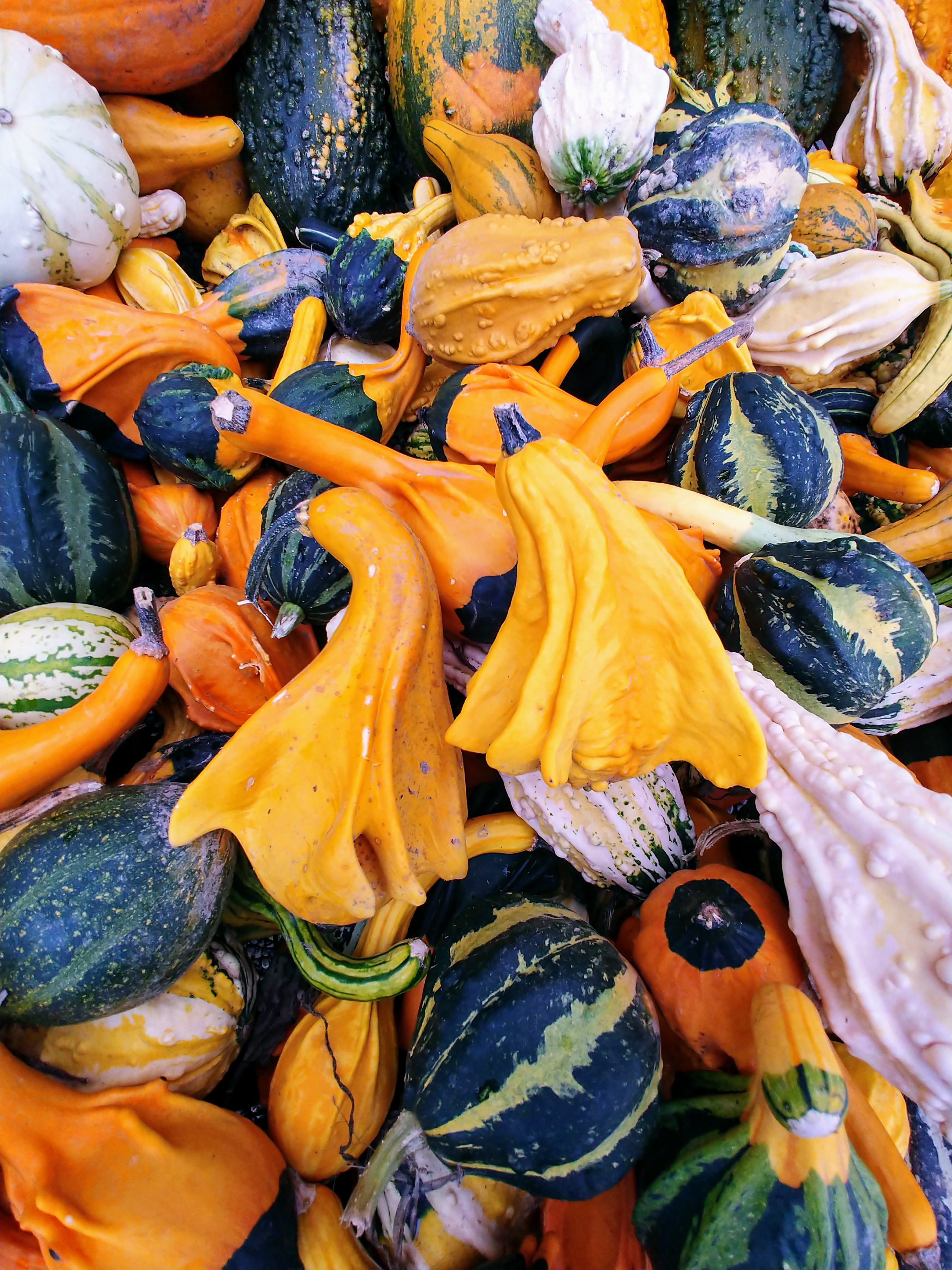 Two squash that kind of look like spaceships…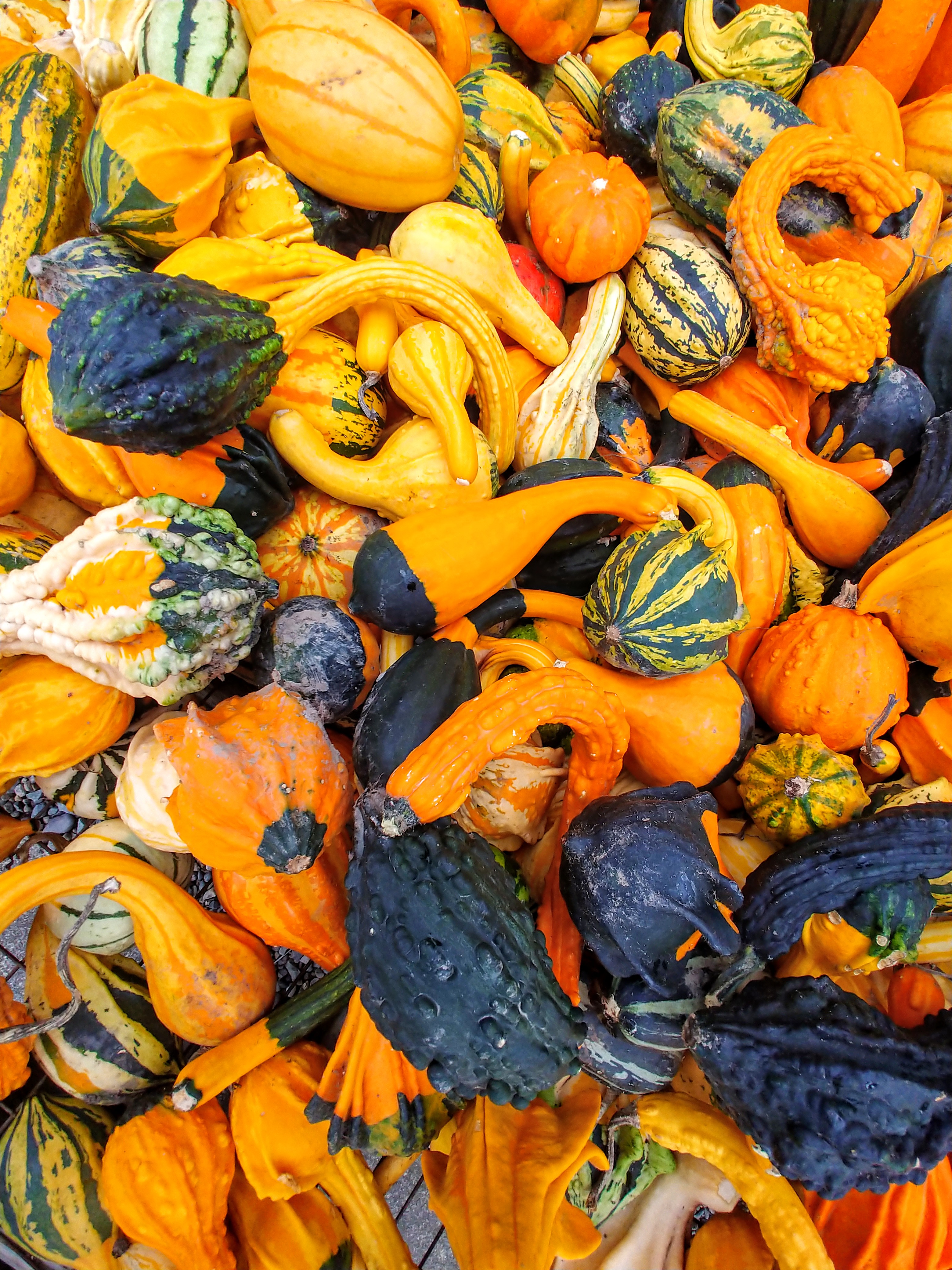 And more varieties of squash!
Do you have farmers markets where you are? What's you're favorite thing to buy there?
Elaine