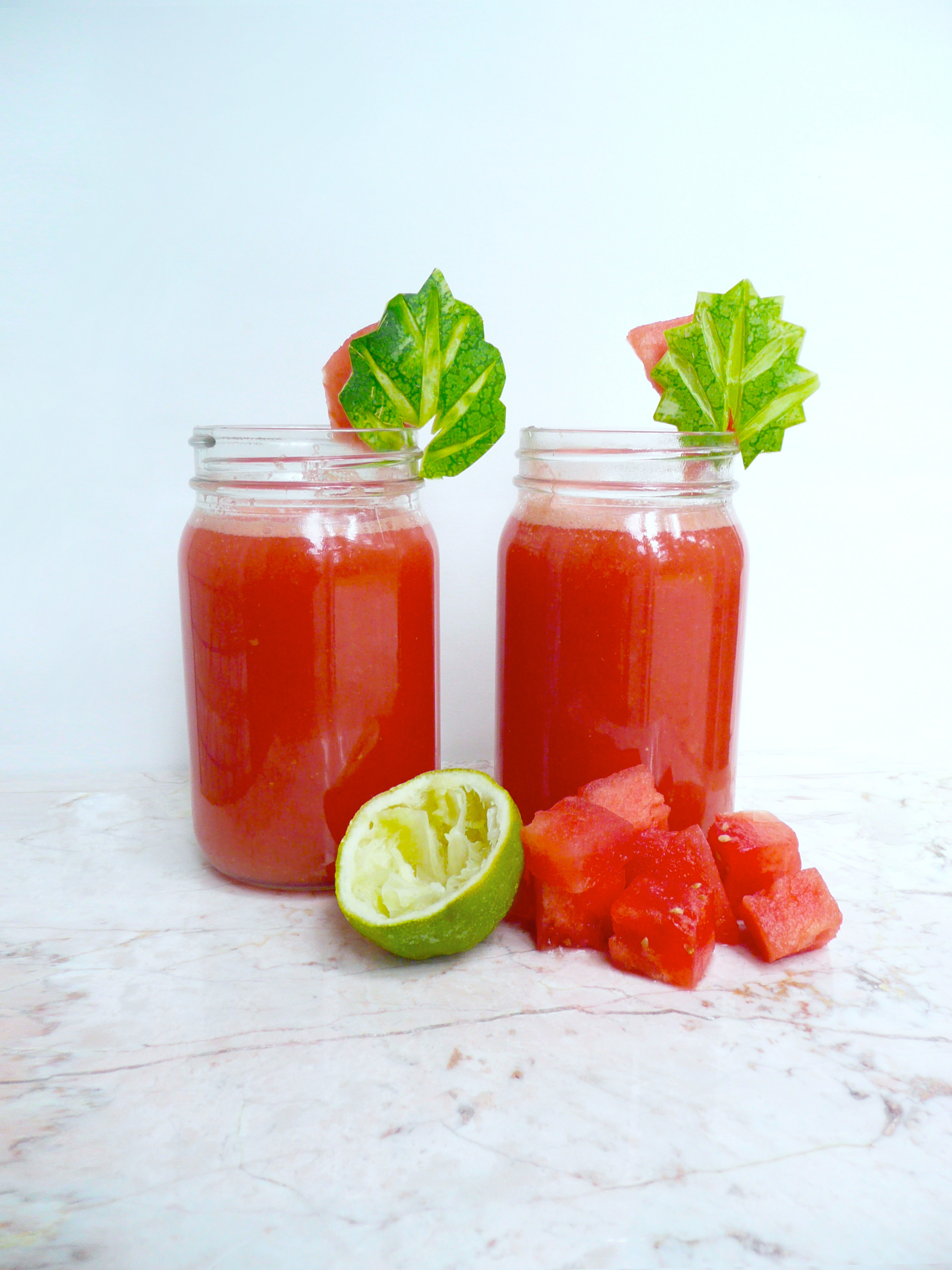 With summer fast approaching, the weather is getting warmer, and Memorial Day weekend is here!
This means that 'tis the season for backyard barbecues and hanging out with friends and family in the sunshine. This calls for drinks.
One of my favorites is my watermelon agua fresca. It's cool and refreshing, and along with iced apple green tea is a refined sugar free alternative to sweet tea.
I love watermelon. It's one of my favorite fruits and drinking this is almost like drinking a cross between lemonade/limeaid and watermelon juice.
Watermelon season in the US runs from May to September, so lots of delicious ripe watermelons are available in grocery stores right now, which is super exciting (yay!) and another thing that makes this watermelon agua fresca the perfect drink for summer.
Watermelon Agua Fresca
Makes 2 servings (4 cups total)
Ingredients
4 1/2 cups cubed seedless watermelon (1 – 1 1/2 inch cubes)*
1 1/4 cup + 1/8 cup water
3 tsp lime juice (I used lime juice that froze previously and defrosted)
Notes – * Use the sweetest watermelon you can find, that way you won't have to use any added sweeteners. If you're having a party, you can make a big batch of this ahead of time and it will keep great in the fridge overnight.
Instructions
1. Add all the ingredients into a blender and blend until smooth. Refrigerate until well chilled, making sure to give the agua fresca a good stir before serving. Pour over ice if desired (especially if it's a particularly hot day) and serve.