I love blueberries, and I also love blueberry muffins. It's hard to find someone who doesn't love them.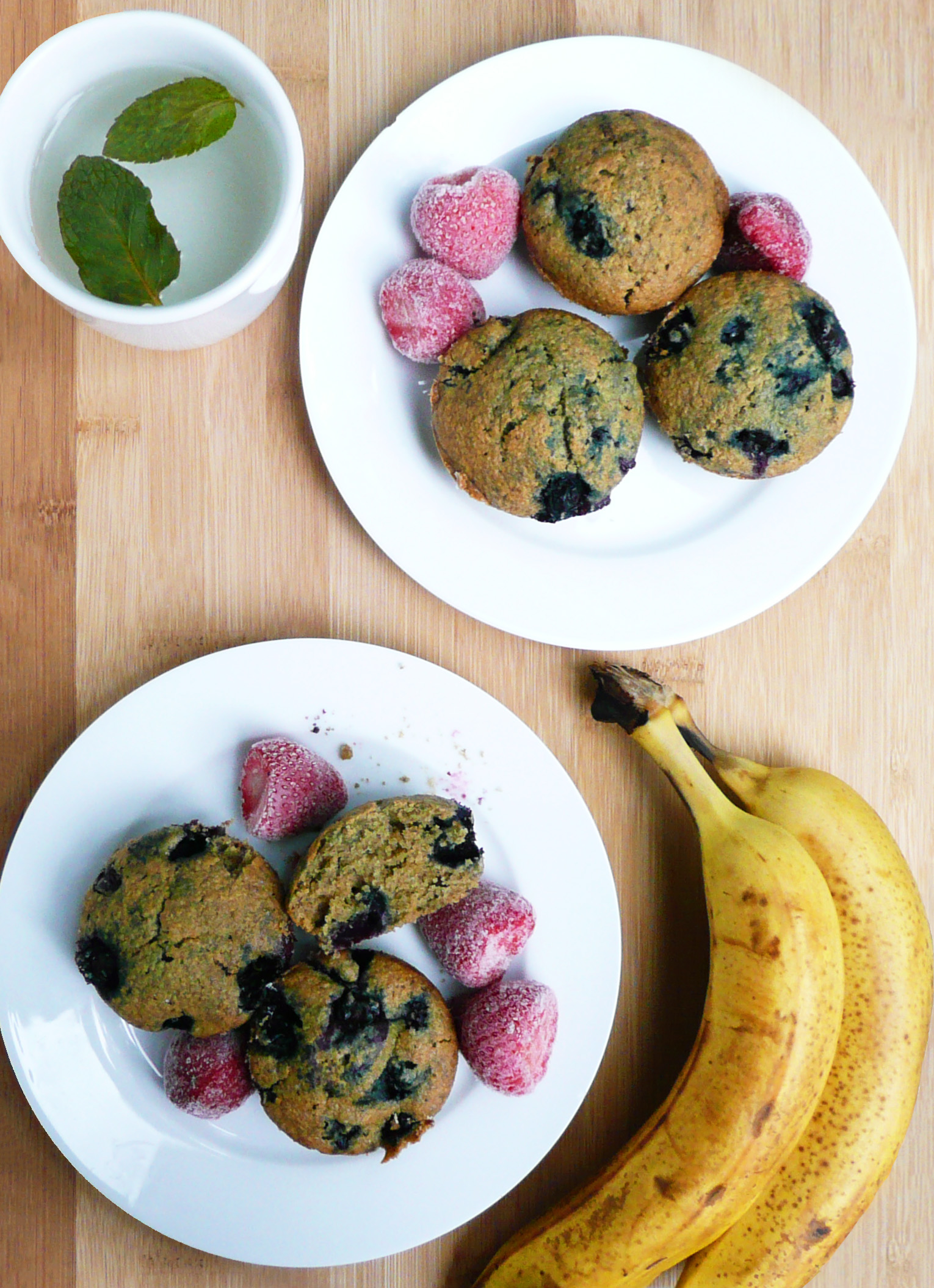 Lots of us have fond memories of baking them with our families, and there is just something incredibly comforting and nostalgic about them.
A good blueberry muffin is one of the things that I most wanted to eat when I went gluten free, and I'm so glad that I finally came up with a recipe for them!
These delicious blueberry muffins are made with oat flour, and taste just like the muffins that you remember eating when you were a kid.
They are such a treat, and there's nothing like biting into a freshly baked blueberry muffin on a cold morning with a hot cup of tea.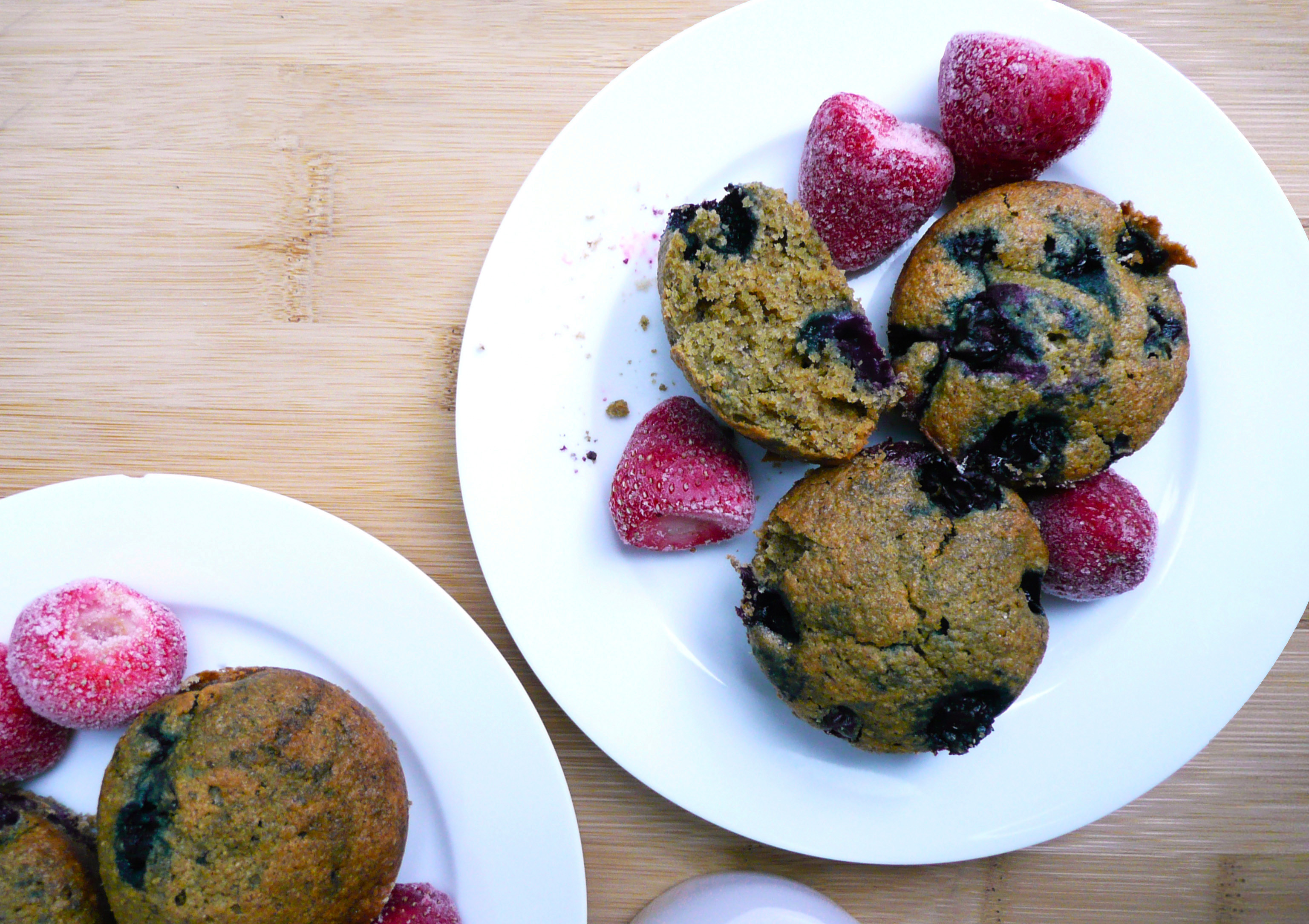 Heaven.
These blueberry muffins taste amazing, and are so good that you won't believe that they are gluten free, refined sugar free, and dairy free.
They have a really great texture, just like a normal muffin, and aren't gummy or funny textured at all.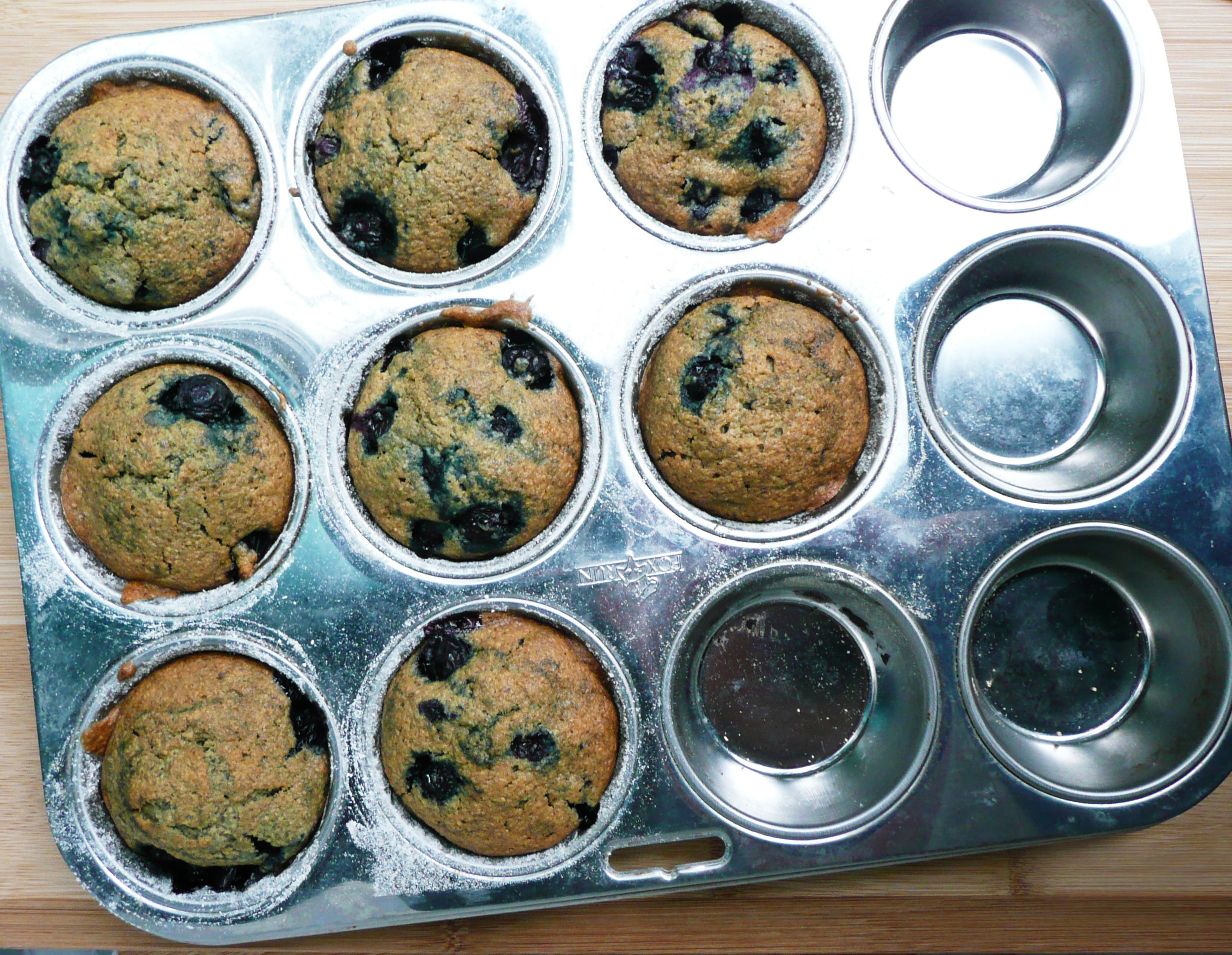 They use coconut oil instead of butter, but they don't taste like coconut at all. They are perfectly sweet, and the bright flavor of the blueberries really shines through each delicious bite.
You won't miss gluten / dairy muffins after you eat one of these, promise.
I hope that you give them a try!
The Best Gluten Free Blueberry Muffins
Makes 8 muffins
Ingredients
1 1/3 cup of oat flour (135g) *
½ level tsp of baking soda
1 ½ tbsp ground flax seed (6g)
tiny pinch of salt
¼ cup water
1/8 level tsp of psyllium husk powder**
1/3 cup + 1 tbsp maple syrup
2 tbsp of apple cider vinegar
1/3 cup melted coconut oil***
1 egg
1 cup of blueberries – I used frozen, but fresh will work too.
* For the best results, measure out the oat flour and ground flax seed by weight on a digital scale.
I grind rolled oats in a blender until I have a pretty fine flour. Don't use a food processor for this as the flour won't be fine enough. If I have any extra flour, I just put in into an airtight container to use for another recipe. I grind the flax seeds using the same method.
** If you don't have the psyllium husk powder, you can just omit it. Just add the water in with the rest of the liquid ingredients. The muffins will still turn out well, just slightly more crumbly.
*** The coconut oil makes the muffins more solid at temperatures below 76 degrees, but you can heat them up in a toaster oven at a low temperature and they will become soft again. If you want the muffins to be soft all the time, you can probably substitute a neutral flavored oil that's liquid at room temperature for the coconut oil.
Instructions
1. Grease and flour 8 of the wells in your muffin pan with some coconut oil and oat flour, or you can skip this step and just pop 8 muffin liners into the muffin pan.
2. Mix together the water and psyllium husk powder in a small bowl, and set aside the bowl aside for 5 minutes to allow the psyllium husk to gel.
3. In a large bowl sift together the oat flour, baking soda, salt, and ground flax seed.
4. In a separate medium sized bowl beat the egg, and add in the maple syrup, apple cider vinegar, and the psyllium husk mixture and stir until well combined.
5. Add the melted coconut oil to the flour mixture and give it a good stir. Add in rest of the liquid ingredients to the muffin batter and stir until well combined.
6. Set a timer for 15 minutes and let your muffin mixture rest.
7. Preheat your oven to 350.
8. When the timer goes off, put your blueberries into a sieve and using your snap mesh tea strainer (or you can use another sieve or even a tablespoon) to sift oat flour over your blueberries until they are well coated in the oat flour. Shake the berries in the sieve to get any excess oat flour off of them.
Coating the berries in the oat flour makes it so that the berries don't sink to the bottom of the muffins while as they bake.
9. Fold the blueberries through your batter (try not to stir the mixture too much, as too much mixing will cause the frozen blueberries to turn the muffin batter purple), and divide the batter equally amongst the 8 muffin wells.
One note about this, because we're using coconut oil and the berries are frozen, the batter will seize up on you because coconut oil turns solid under 76 degrees F (24 C). If the berries are fresh you shouldn't have this problem, but it's fine.
Just do the best you can to divide the batter up as equally as possible, and don't worry if the mixture looks lumpy when you put the muffins into the oven. The muffins will smooth out in the oven and will bake up beautifully.
9. Pop the muffins into the oven, and bake for 25 minutes, turning the muffins 180 degrees after they've been in the oven for 13 minutes. You don't have to do this, but it helps the muffins to bake more evenly.
Some of the muffins will look like they are baking more quickly than others. Don't worry about this as they will all bake up evenly at the end.
11. After the 25 minutes, turn the oven temperature up to 375, and turn the muffin pan by 90 degrees. Allow the muffins to bake for another 10 minutes until they are golden brown.
If you test the muffins with a toothpick, it should come out pretty clean with just a few crumbs here and there.
Allow the muffins to cool in the pan for 30 minutes. Run a knife around the edge of each muffin and pop them out onto a plate and serve.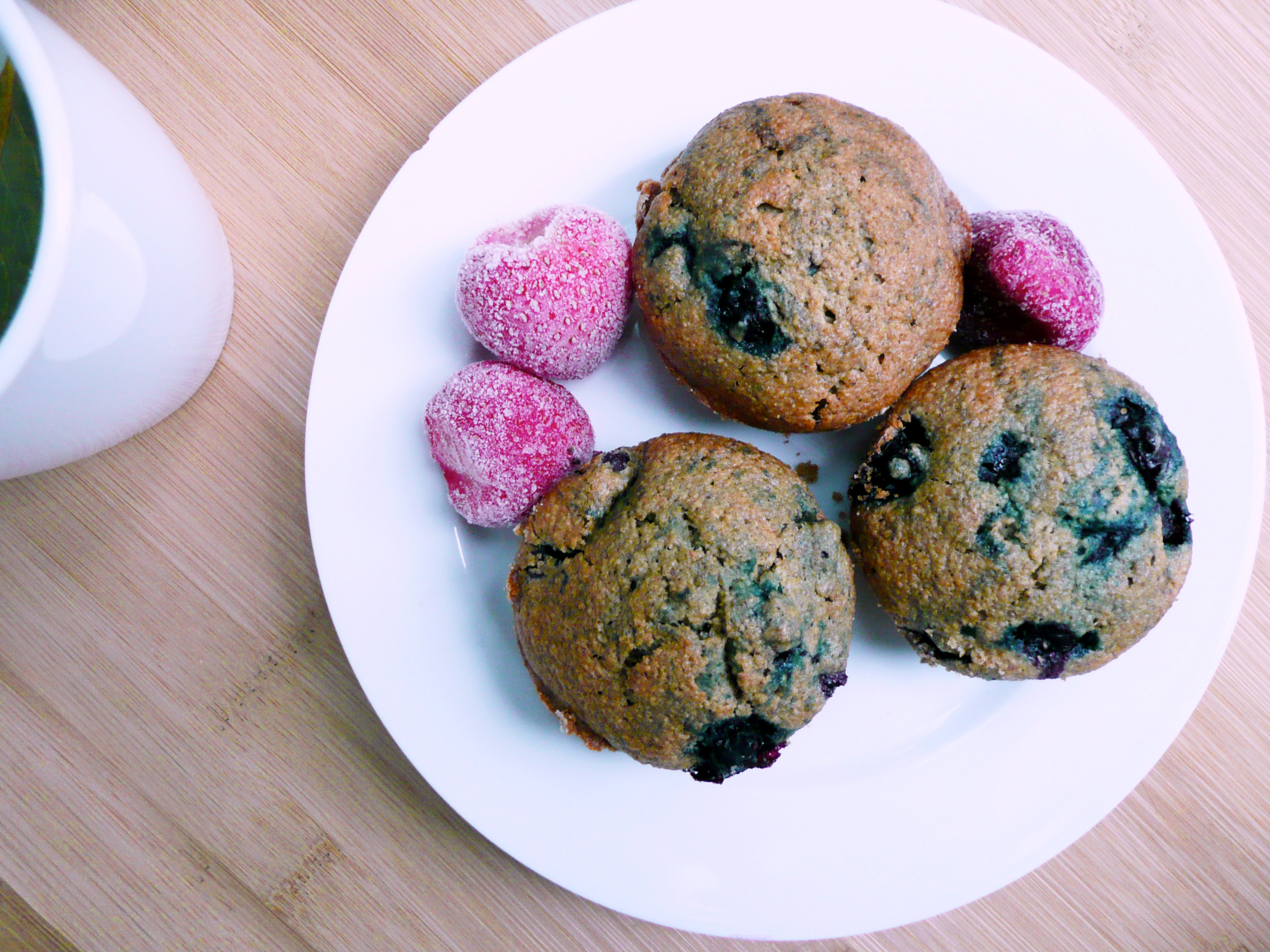 Happy Eating!