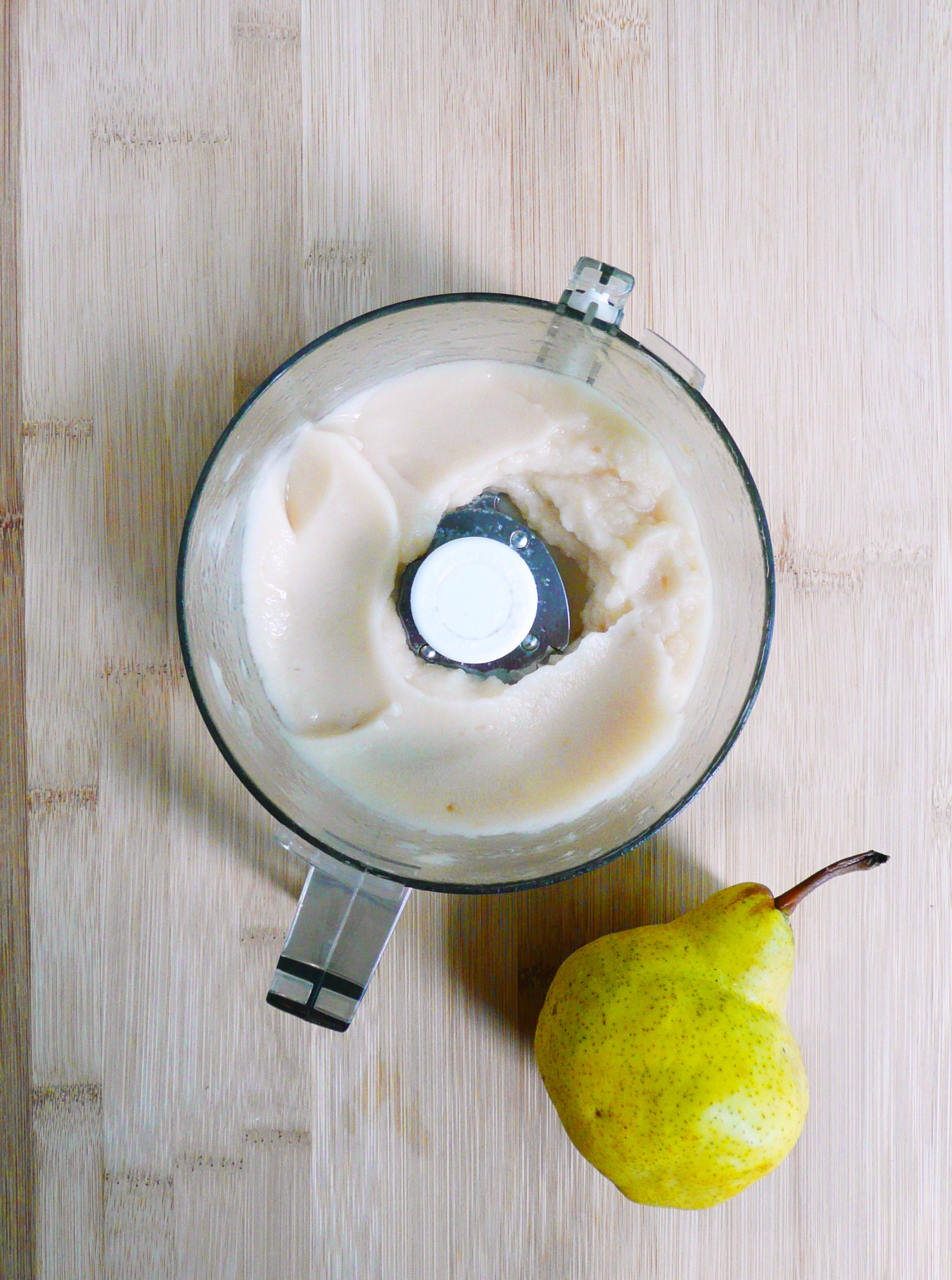 This pear sorbet is so simple to make and it tastes amazing! It's flavor is light and sweet and makes the humble pear really shine.
When I first tasted it I couldn't believe how good it was, and it was only 2 ingredients!
It's smooth and creamy, and the perfect thing to make when you have ripe pears that you're not quite sure what to do with. Even if they are a little bruised, that's ok! They will still work great in this recipe.
2 Ingredient Pear Sorbet
Makes 2 servings (2 scoops each, or a generous serving for one)
Ingredients
2 ripe Bartlett pears (also known as William's pears)
1/4 cup apple juice (I used the Martinelli's brand apple juice as it's naturally very sweet)
Instructions
1. Peel and core the pears. Cut them into 3/4 inch cubes (if they vary in size a little that's ok) and freeze them in a single layer in a ziploc bag or an airtight container.
My two pears (after being peeled, cubed, and frozen) measured 2 2/3 cups.
2. When you're ready to make your sorbet, take the frozen pears out of the fridge and let them thaw for 10-15 minutes.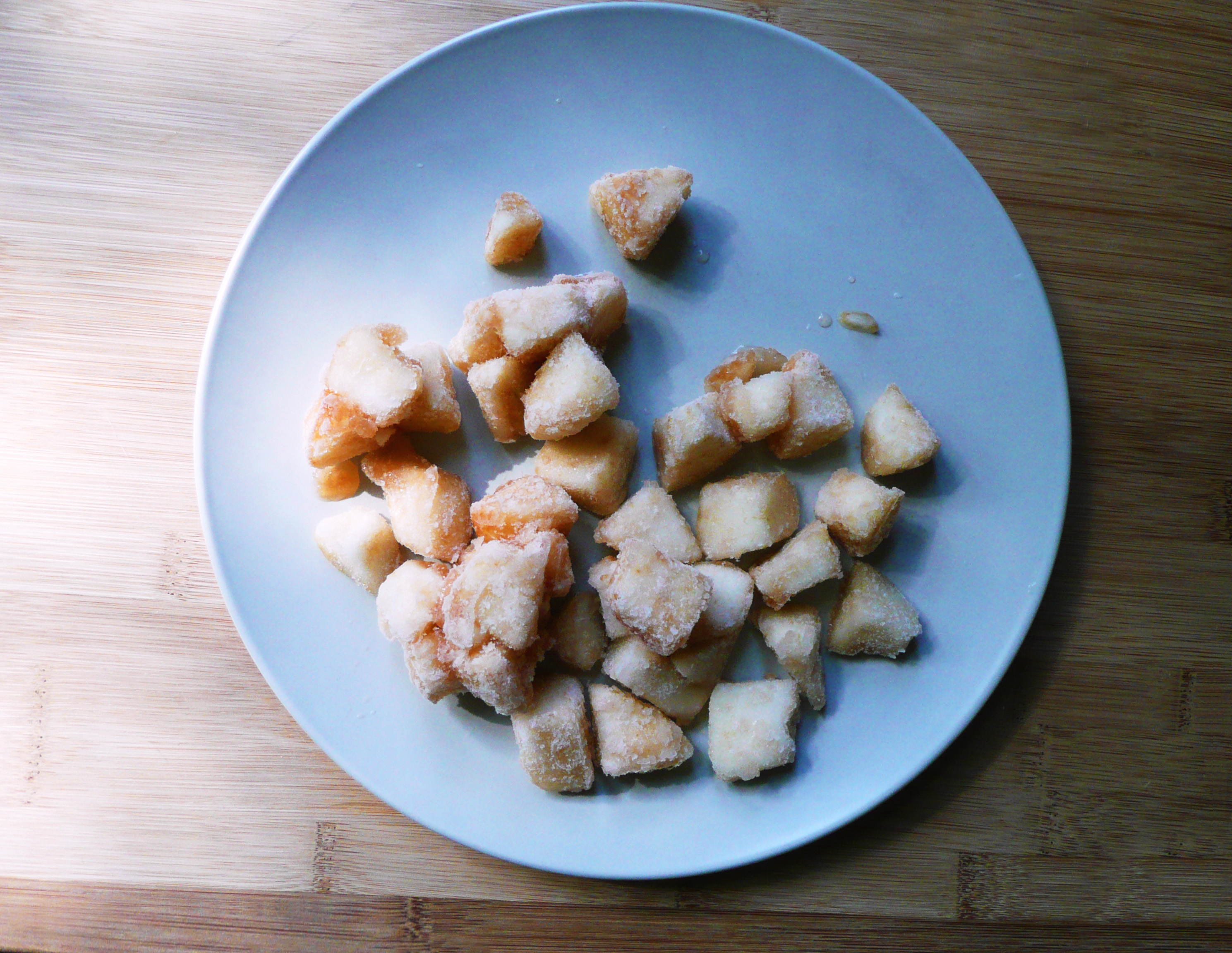 Break up any big clumps of pear cubes up with your hands and add the pears to a food processor along with the apple juice and process until smooth, stopping occasionally to scrape down the sides.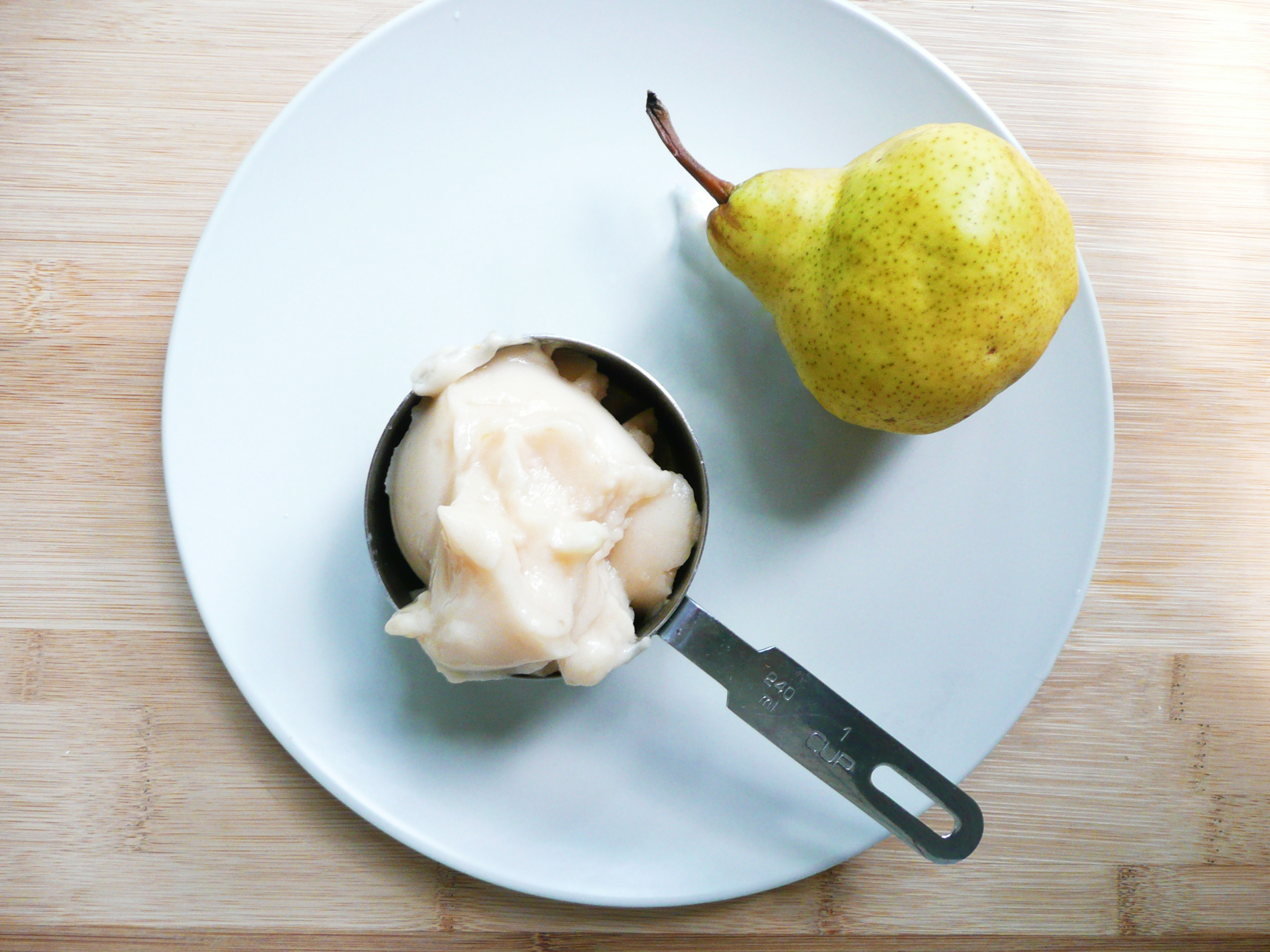 If you're having a hard time getting the sorbet completely smooth, you may have to process half the mixture at a time. I have a smaller food processor and had to process the sorbet in two batches, but it came together beautifully.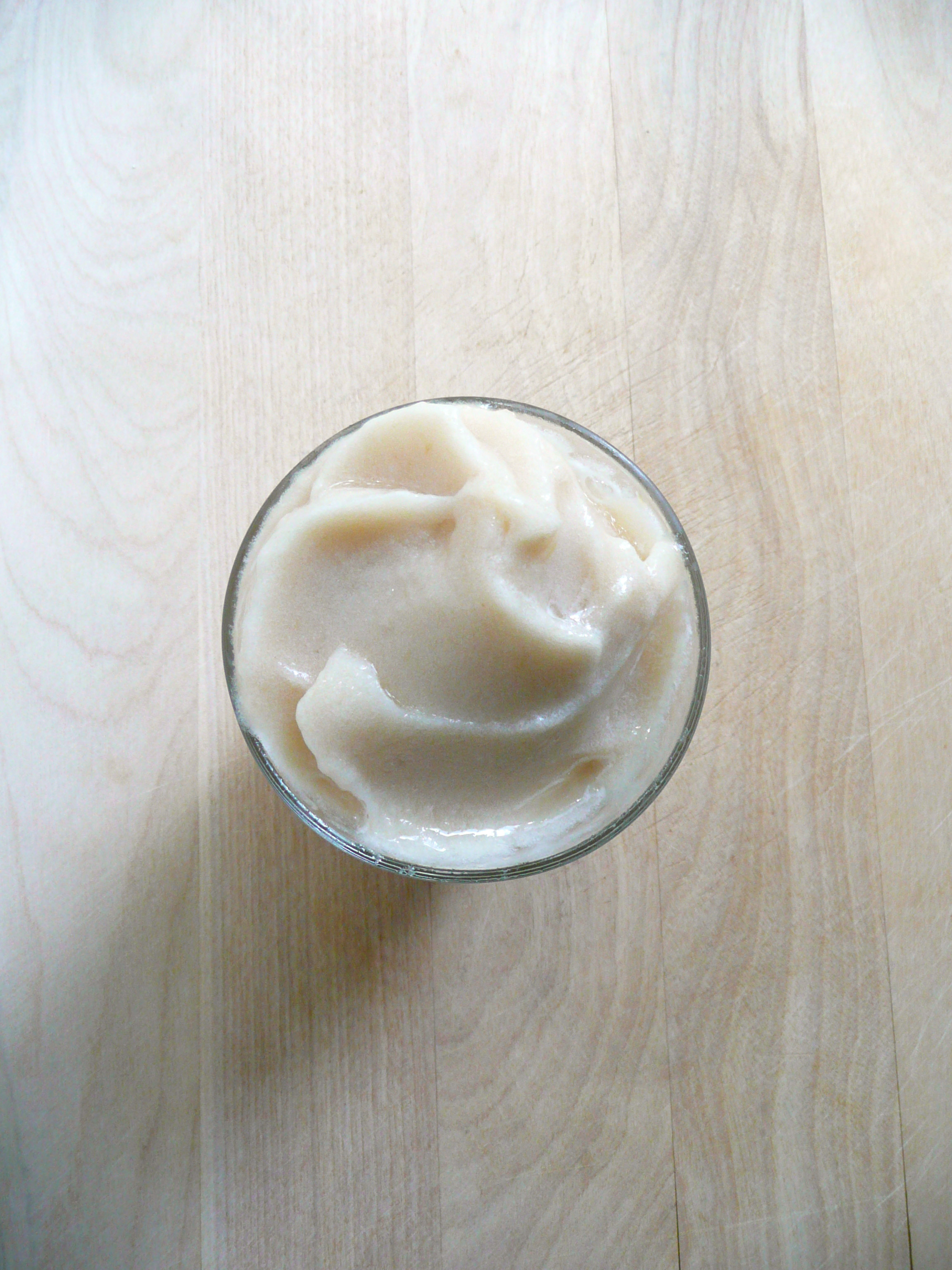 3. Spoon into bowls and serve immediately.
Happy Eating!