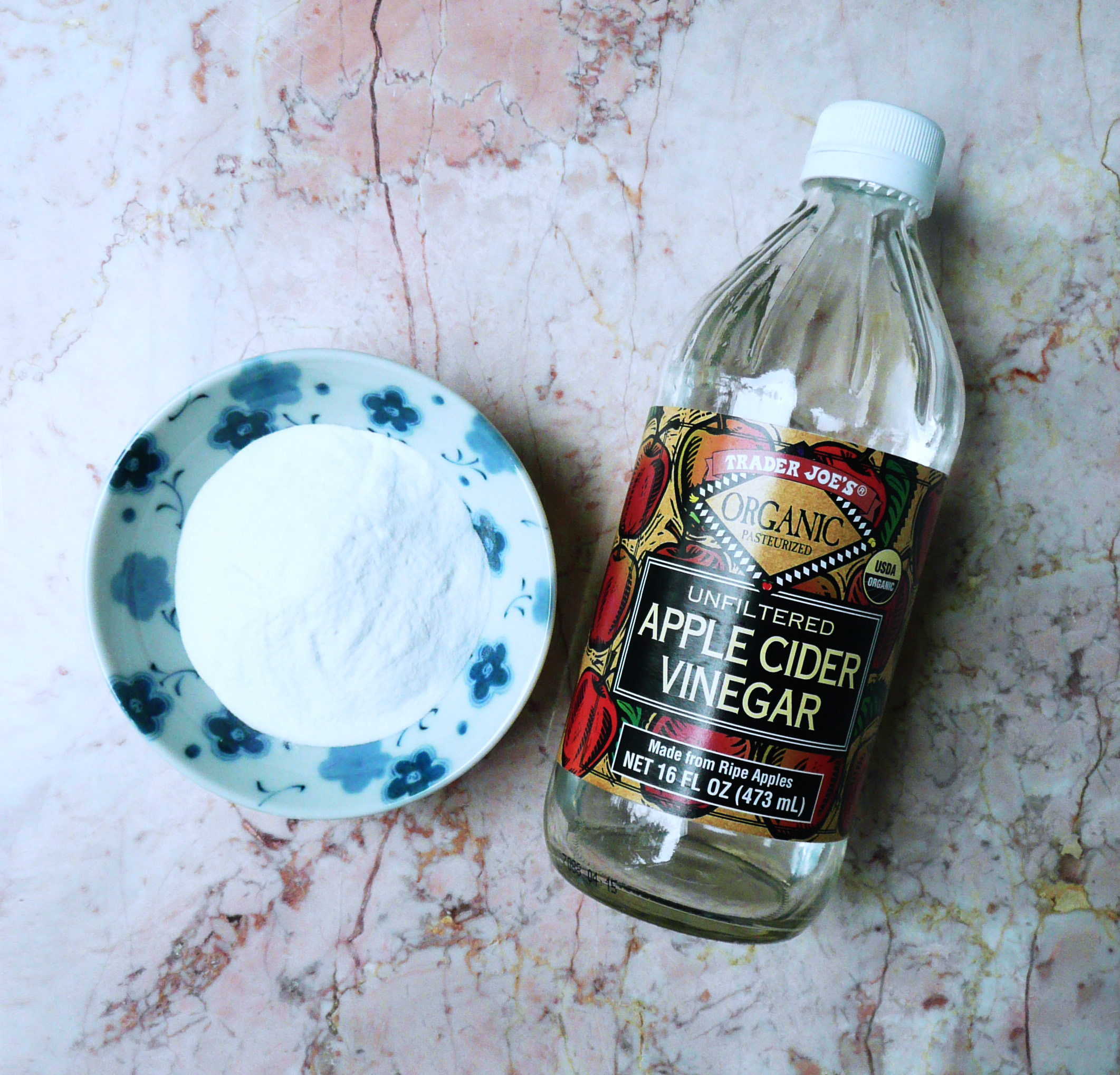 There are lots of cleaning supplies on the market, but often times, the simplest solutions are the best ones.
When I want to give my kitchen sink a good clean, I empty out the sink then pour about 1/4 to 1/2 a cup of baking soda into the side of the sink (away from the drain). There's no need to measure this, just eyeball it.
Add a few drops of dish soap (I use a Seventh Generation Dish Soap) to the baking soda and a good glug of plain cheap white vinegar (I just poured it into an old apple cider vinegar bottle because it's easier to keep on the counter than the 2 gallon bottle that it comes in).
The vinegar will bubble up, but add enough so that it forms a paste with the baking soda and dish soap. Use a paper towel or cloth to scrub the paste over your sink, then rinse it off with warm water. If needed, repeat with another application of the paste and scrub a little more, then rinse again.
I'm always amazed at how well this works. This tip keeps my kitchen sink super clean and it's extra cool that it doesn't use any harsh chemicals.
If you give this tip a try, let me know how it works for you.
Happy Cleaning!